Steamed Spaghetti
By Elaine Ng - Friday, Sep 14, 2012
Pasta may be an Italian specialty, but it is the Japanese's take on it that has been drawing in the office crowds at Bene Spaghetti.
At this addition to the eclectic mix of food establishments along Circular road, instead of the usual porcelain pasta plate, the spaghetti is steamed and served in a deep-bottom version of a Morrocan tagine. This was first created in Japan by the Bene Group's head chef Umeda Masato.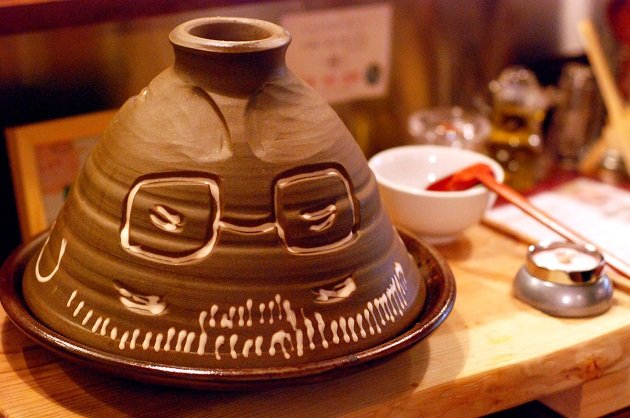 This method of steaming spaghetti has taken off so well that in the short span of five years, the Bene Group has seen 16 restaurants in Japan, one in Hawaii, one in Singapore and soon another in Bangkok.
"We like to keep the original taste and steaming does that. It is healthy too — no oil is used except a little in the sauce. Also, steaming makes the pasta soft but not too wet," says Chef Nishi Mayumi, who helms the kitchen of Bene Spaghetti in Singapore.
The spaghetti is first boiled for seven minutes before it is placed on a sieve tray. The dish is then covered, fired over a stove and served. The bottom of the dish is heated up to 300 degrees celsius to prolong the warmth of the food.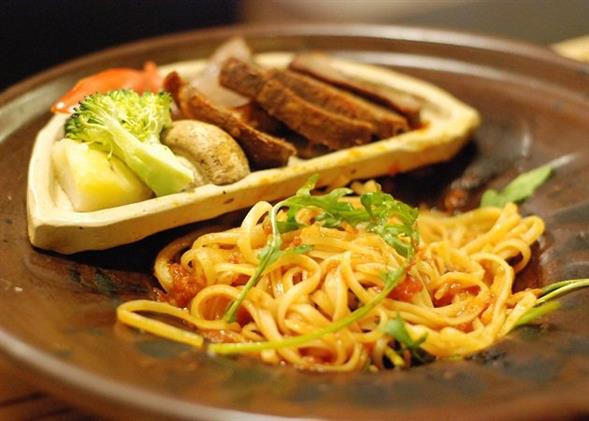 Within the Bene tagine, there are separate sieve trays inside for pasta and accompanying toppings like meats or seafood. When the buzzer goes off after five minutes, the only Singaporean on the otherwise all-Japanese team, Jane, would promptly appear and toss the rocket leaves into your pasta, which would then be mixed with the broth or sauce.
This way, the taste, looks and smell of the dish is kept at its freshest at consumption time.
"When the dish is served to customers, they would be amused — snapping away with their smartphones. When the bell-shaped top of the claypot is uncovered, they go 'wow, smells great'," says Hiroyuki Fukumoto, a co-director of Bene Spaghetti.
True to her word, the pasta in our Stewed Beef Tongue in Red Wine Tomato Sauce ($25) was al dente and does not stick together even when left to sit for a while. The beef tongue, first sautéed with carrots, onions and celery then stewed for at least five hours, was aromatic and sufficiently tender, perfect with the garlicky sweet red wine tomato sauce. This is Chef Mayumi's favourite steamed pasta.
However, the Acquapazza Mushi Pasta (steamed pasta with seafood assortment in a light broth, $39), while sweetly tinged with fresh herbs, clams and tomatoes, came across as a tad too salty.
This came surprising to me when Jane later revealed that the diners' nationality and gender are noted as they take order, and the two chefs would make slight adjustments accordingly. Based on their experience, Japanese prefers saltier broths while females tend to like sauces with lighter flavours.
Such practices would have easily been deemed cumbersome in other restaurants, but Chef Mayumi says that it was this dedication that drew her to working at Bene Spaghetti.
From chilled wet towels upon arrival to patient and detailed order-taking and service, to the chef personally pressing a piece of freshly baked bread into your hand before you leave, these people are known to go through great lengths to make customers feel at home.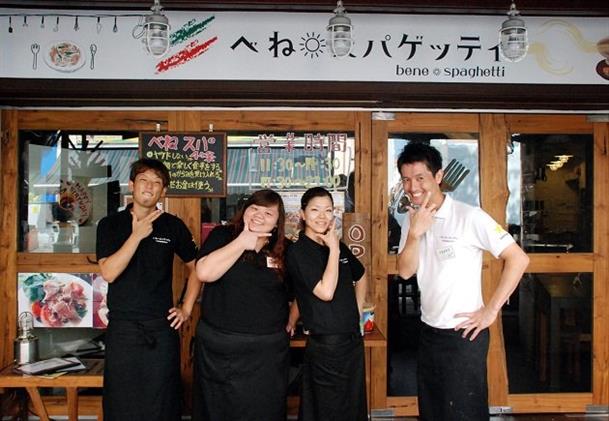 Bene Spaghetti may not get my vote for the best spaghetti but should I ever be in the vicinity or crave for a light yet filling pasta with a genuinely warm service, I will be there.