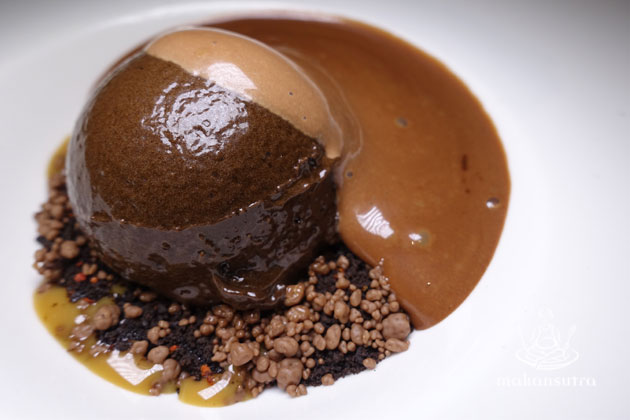 Street Food 2.0: A New Breed of Hawker Dishes
By Victoria Lim - Friday, Mar 18, 2016
Street food has been feeding our parents, grandparents, great- grandparents and so forth. But palettes have naturally changed over the recent years; more are flocking to the latest celebrity restaurants, salad bars and Instagram-able cafes, giving old comfort stuff a miss for all the wrong reasons and as dictated by the internet.
In order to re-capture back the old food ways, street food vendors need to step up and out, to re-invent these comforting dishes and yet stay within the realms of heritage (look what they are doing with ramen and bak chor mee burgers, among others) . Here are some attempts to that thinking.. your thoughts please.
1/ Har Cheong Gai Burger or Prawn Paste Chicken Burger
What do you get went you put together the disciples of a famed cze char master and the founder of World Street Food Congress. A highly innovative dish that becomes the talk of the town – it was one of the best sellers at the WSF Jamboree 2015. With an idea to revolutionise an old-school cze char dish, Ah Yau, his wife Su May and Kf Seetoh created a Har Cheong Gai (prawn paste chicken) burger. A har cheong gai patty sits between pan-roasted buns with a salad and spicy tangy sauce, complimented with sweet potato fries. The rest is history.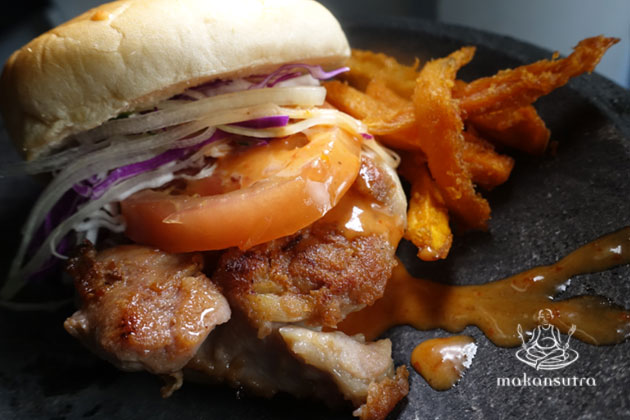 World Street Food Jamboree Federacion Drive and 9th Avenue,  Bonifacio Global City, Philippines
20-22 April: 4-11pm
23 April: noon-11pm
24 April: noon-9pm
For more information click here: http://wsfcongress.com
2/ Buah Keluak Burger
Young uns' with a spunky attitude, Claire Ng and Ryan Wee went into the street food business, hawker style and head on, without much knowledge of the business, save for a recipe or two at hand.  Being Peranakans and young, the couple wanted to take on the uphill task of re-introducing the buah keluak, a mainstay of their cuisine, to the younger generations. They came up with the Ayam Buah Keluak burger. The handmade minced chicken patty is embedded with mashed of buah keluak (Indonesian Black Nut), and then topped with Nonya chap chye (mixed braised vegetables with braised cabbage and black fungus), all these held together by soft bouncy buns. One bite in and all you Nonya food fans will realise they took not much out of the soul of this dish.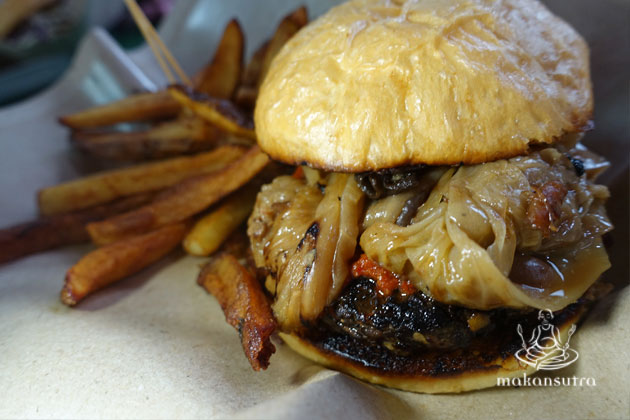 Hambaobao 
144 Upper Bukit Timah Road, #04-49, Beauty World Centre
Noon-8pm, close on Mondays
Tel: 94751547
3/ Buah Keluak Ice-cream
Now, take that same traditional Nonya ingredient and infused it into a dessert – you will get a completely new dish. And that was what Malcolm Lee, chef-owner of Candlenut did. He combined the rich and earthy nut with 80 per cent Valrhone chocolate (chef Malcom realised that while roasting the nut, it smelled like chocolate) to create a buah keluak ice-cream. The ice-cream rests on a bed of salted caramel, chocolate crumble with hint of chilli sprinkles and chocolate coated popping candies, topped with warm milk chocolate foam. This is a world's first in Singapore.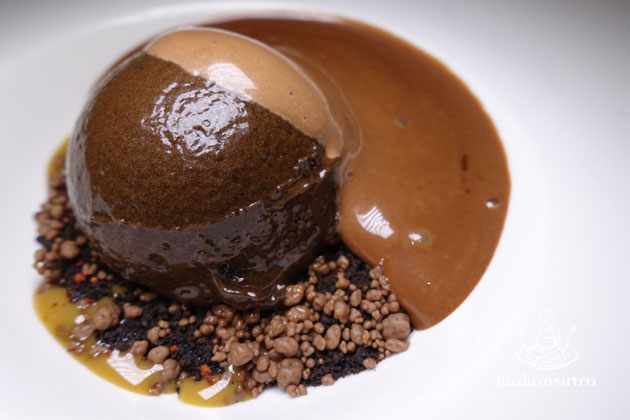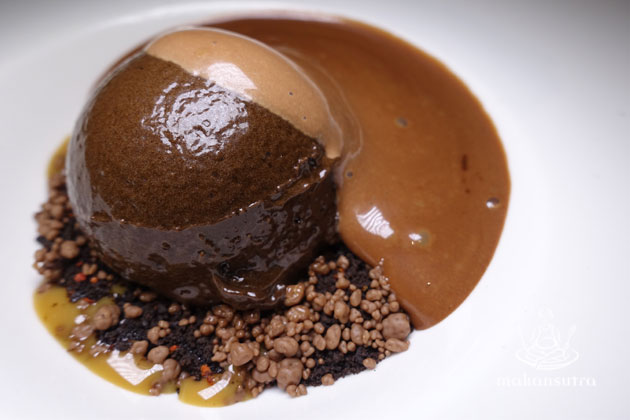 Candlenut
331 New Bridge Road, #01-03, Dorsett Residences
Mon-Fri Noon-2.30pm, 6-10pm; Sat 6-10pm
Tel: 81214107
4/ Pulot Hitam Cheesecake
Taking a traditional dessert and giving it a modern twist, that's all right. Now do it over 69 versions. Impressive, to say the least. Chef-owner of Chezcake Bistro, Cannice Lee has been at it for seven years, baking and cooking to her discerning foodie customers. The star of the cafe is of course her wide array of cheesecakes, from Black Seasame, Bo Bo Cha Cha, Durian Durian, Chendol to the fans' favourite the Mango Pomelo cheesecake.  The one cake to take note is the Pulot Hitam; not too cloyingly sweet, the cheesecake was light and moist with bits of black glutinous rice. It is no wonder why it's constantly sold out.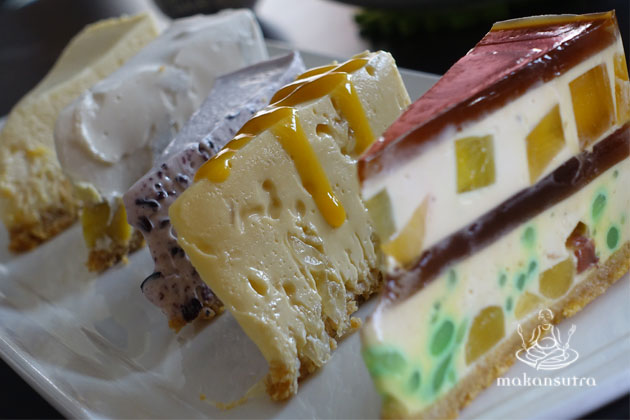 Chezcake Bistro
328 Joo Chiat Road, #01-05
Noon-10pm, close on Mondays
Tel: 63466466