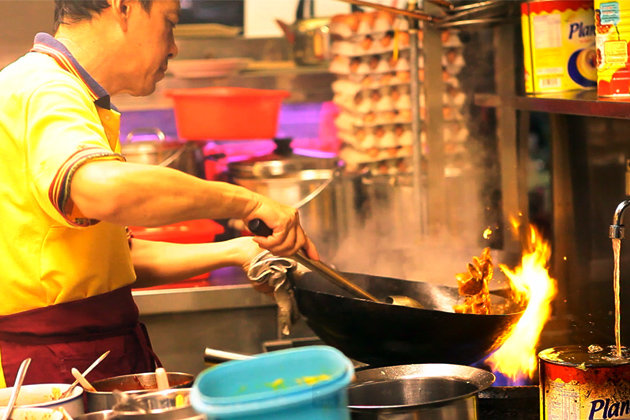 Street Food As Top Profession
By KF Seetoh - Friday, Jan 25, 2013
Before anyone here goes "wa, who wants to be hawker? Smelly, pai tan (tough work) and badly portrayed in local TV dramas wielding cleaver", let me offer up some hard core facts about successful hawkers. To be one, you just need to use common sense and some brains, which enough of us have. I know of at least one cze cha hawker in town who orders up an average 100 kg of chicken wing middles… each day, for his har cheong kai (fried prawn paste chicken) fans that cannot seem to get enough of. That's about 2-300 portions a night and at $6-10 a pop, you don't need the brains of a primary five kid to tell you that they don't worry much about COE prices. And that's just one item he has on his humble menu. These folks sell instant platters of pleasures, how wrong can that be.
Another, whose fried rice is their signature, scoops up to 50 kilos of rice each day for their customers, and they use top grade Thai grains too. They never worry about making ends meet, just manpower headaches. If the material success isn't your cuppa teh tarik, then drool over their lifestyle – they zip about in their shiny continental jalopy, ensure the bills paid are less than the monies collected, hang out and cook a couple of hours at the stall daily to spur their workers on, then disappear for the day to shop, run family errands and nurse some beers with buddies in the evening. They travel often with their staff and family often for welfare and recreation. Some are like heroes, worshipped by food critics and blogger and regularly featured in TV food shows. Nice… if you get it, and these folks leave a legacy and a mark on our food scene.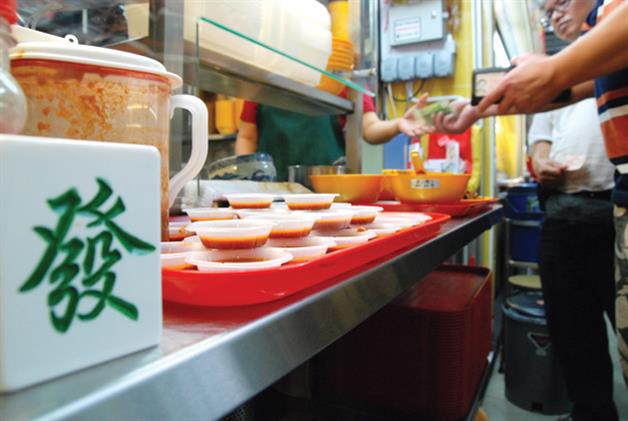 Of course there are the straggler hawkers. They don't see it as a profession, but more like a job – they are just bidding their time waiting for a better tomorrow when lady luck smiles on them while hanging on to the low first generation hawker centre rental rates (some under $500 per month in prime locations) they once obtained from the government during the "relocation" years. They get by, pass time and operate their hawker stalls for a few hours a day. Many of them, post war hawkers, will be retiring this decade…even as the government announced plans to build 10 more new hawker centres this decade. These hawkers will go as easy as they came, mostly unnoticed. So while many questions have been debated on this, the looming question mark still hang over queries like "what else can one be when armed with street food skills" and "who is going to carry on this street food tradition, well-loved and a cultural icon of this land."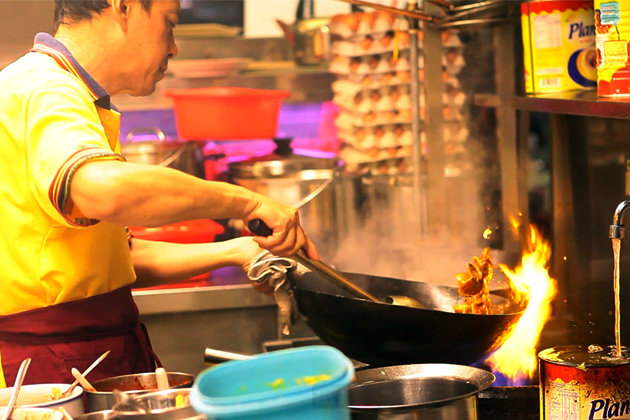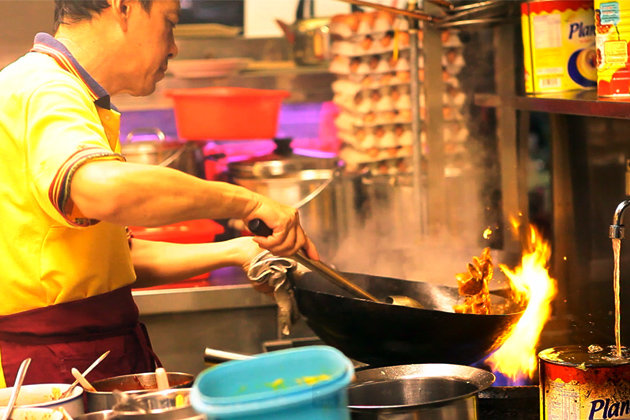 Not me, no siree. I ain't a food superman. But if I ganged up with the street food icons and players of the world, we may stand a chance. The chance to get believers into this humble profession – skill them to offer their service around the world and even get gastro entrepreneurs to dig deeper into this business. These are among the many opportunities available if the business was properly structured…which was what I embarked on to do two years ago. After nice chats, kopi and meals around the world with top food advocates and celebrities plus captains of the F&B industries, we at Makansutra decided to plod on with The World Street Food Congress (WSFC). This is an event designed not just for feasting frenzies with the best hawkers in the world in one place, but also with a World Street Food Dialogue conference where top lifestyle and culinary minds will congregate for a series of talks and discussions on the massive potentials of world street food culture. I dare do so because I have the unwavering support of pals like comfort food advocate and personality Anthony Bourdain, three Michelin star chefs like Jean George Vongerichten and even editor in chief of Saveur Magazine in New York. There are also social enterprise NGO heroes from India (representing half a million food vendors) , editors of official Chinese publications in China concerned about their fading culinary traditions plus famous advocates here and in the region, in on this act too. We also have the utmost support for the energetic group of young adults (post and undergrads) from the Youth Hawkerprenuer movement. They are promoting this profession as something very worthwhile and meaningful to a new generation of youngster.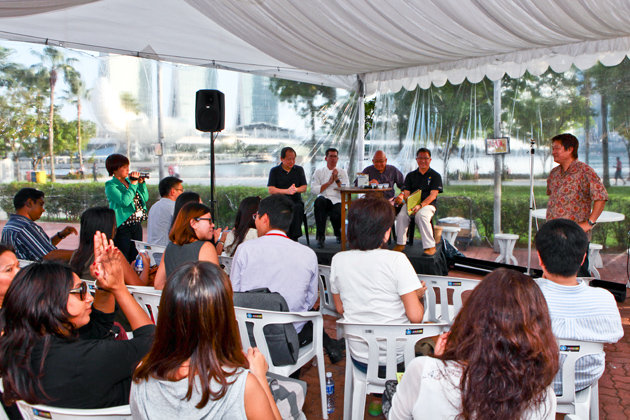 So look out for the first of its kind World Street Food Congress, with a mega feasting festival (WSF Jamboree) with songs and shows and the WSF Dialogue, where food thinkers worldwide will congregate. It will also be awarding the top practitioners of the craft in various disciplines with it WSF Awards. It will happen from the 31st May to 9th June this year at the F1 Pit Building and Paddock. Check this out at www.makansutra.com/wsfcongress.