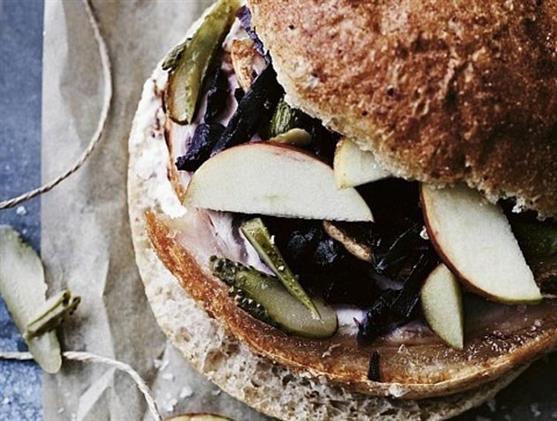 Street Food is "cut the crap"
By KF Seetoh - Thursday, May 23, 2013
I have come across fantastic quotes, ideas and lines in my many years of researching and interviewing so many people, especially for the World Street Food Congress over the last three years. Some are very cheem (deep and murky), colourful, provocative and insightful. But the one that takes the cake, comes from Claus Meyer, the Nordic celebrity chef and co-owner of Noma, voted three times Best Restaurant award winner, from Copenhagen.
When asked what he thinks, he so captivatingly replied "to me, street food is – cut the crap". He reminds us that it's all about great taste that's in your face, because when all is said and done, food is about eating. "Street food can be an expression of cultural refinement too", he goes on into a deeper discourse and all at once, I am reminded about how important a role he plays at our Congress.
Cut the crap – those three words encapsulate the intense and true feelings and response many have for truly great street chow. It is about pure gastronomical pleasure sans the fuzz, bling and the pizzazz. Nice, if the design of a restaurant is great and won some grand awards but if anyone wanted to eat well at a nice place, try a nice cup of Kopi Telua with Matarbak Telor at the street stalls and cafes bunched at a valley with a commanding view of Mount Bromo in Indonesia.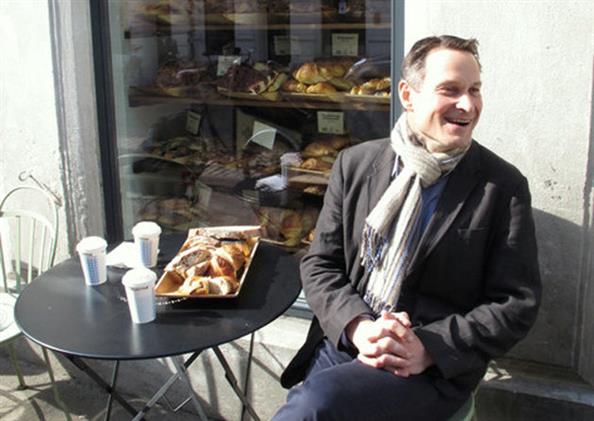 Claus Meyer is a member of our newly minted World Street Food Council – a collection of powerful thinkers and doers who can help link up the world of street food energies and players. Its mission is to play a vanguard's role and serve as advocates of the world street food industry. They look at jobs, skills development, social enterprise and industry opportunities, the holistic "world street food" brand development and help seek new possibilities and ideas in this untapped and well-loved food culture that 80% of the world relies on regularly for sustenance.
After Noma and the world's best awards, he went on to open up two comfort and street food restaurants – Nam Nam, specialising in Singapore and Nonya flavours in Copenhagen and Gusto, a high end Bolivian street food restaurant in Bolivia. He sees great potentials in world street food culture and acts on it as in his words "it is not properly reflected in the world's culinary discourse". He obviously did not wait for permission to do so. He was so enamoured with the visual and appeal of a roti prata man flipping and pan frying prata in front of customers, something we take for granted here. When he was setting up Nam Nam in Copenhagen, he asked me if there was a trained Singaporean willing to make and flip pratas, plus cook curry at his restaurant. Before I could ask the kiasu question, "$6000 a month" was what he offered as remuneration. He knows it is a very useful skill in the food business, not different from seeing chefs flip pizza dough and pulling teh tarek.
At this year's World Street Food Congress Dialogue, he will be touching on how street food culture can help alleviate poverty and his efforts at creating a social enterprise street food project in Bolivia. His Meyers Kokken kitchen will also set up a stall selling his famous Porc Sandwich, clenched with an organic flour bun, pickles and apple plus his signature yoghurt mayonnaise sauce. Look out for it at the World Street Food Jamboree (his stall operates from the 4th of June).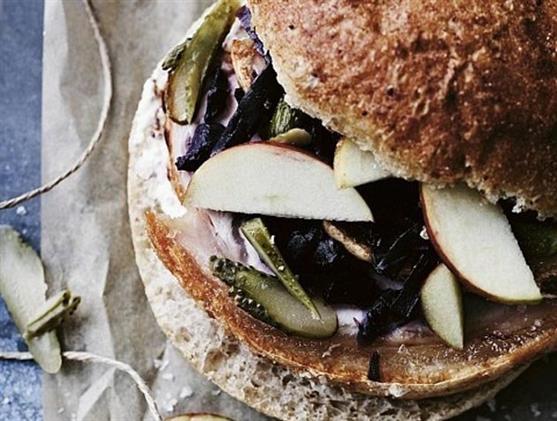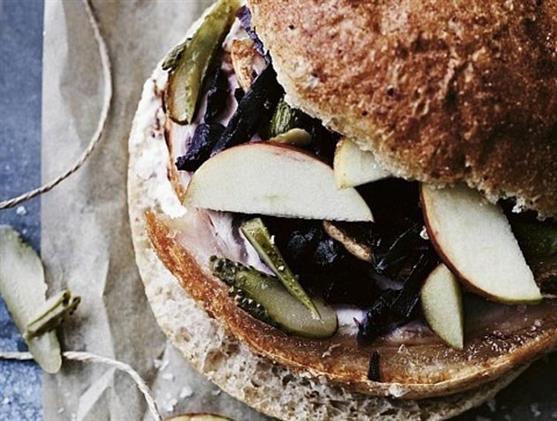 The World Street Food Congress (31 May to 9 June, F1 Pit Building and Paddock) is a mega street food feast featuring up to 40 of the world's best street food masters from Indonesia, India, Thailand, Vietnam, USA, Mexico, Malaysia, Denmark, China and Singapore. The Jamboree aims to create better awareness for some of the lesser known but still excellent street cuisine and the personalities behind it, bond communities through a vibrant food experience and generate opportunities for the public to the part of the industry. The World Street Food Congress is the first of its kind in the world to connect all the fractured energies with the aim to address continuity, open up fresh ideas and inspire thought leadership to structure new opportunities for the massive street food culture and industry. For more information, go to www.wsfcongress.com