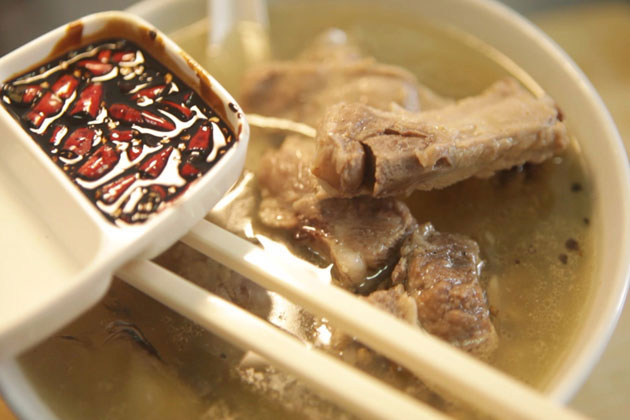 Sugar Cane Bak Kut Teh: A Forgotten Singapore Recipe
By Thammika Songkaeo - Friday, Aug 08, 2014
Recipe by KF Seetoh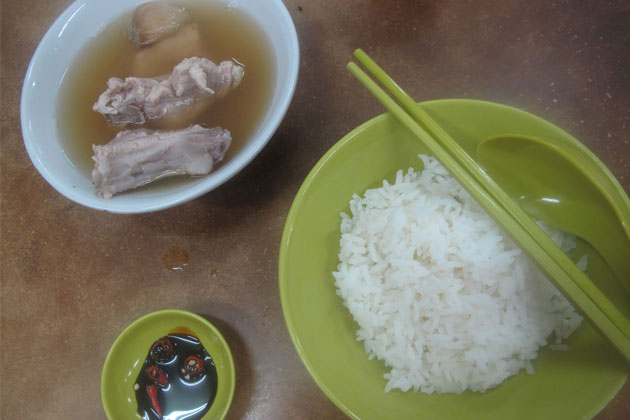 A pioneer generation foodie once asked KF Seetoh of Makansutra if he knew where the Bak Kut Teh stall that uses crushed sugar canes was. It stunned and intrigued Seetoh. So, he made a few queries with his old foodie and hawker friends, and things came up empty. But yes, there was such a thing back in the day, and the recipe made sense. Imagine having crushed sugar cane (collected from sugar cane juice sellers) to gently sweeten and calm the robust, garlicky and peppery Bak Kut Teh.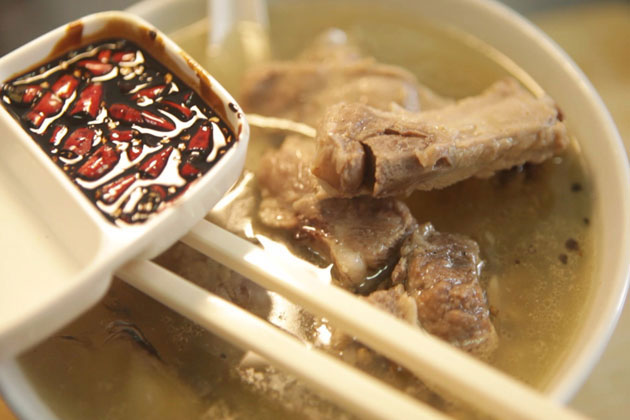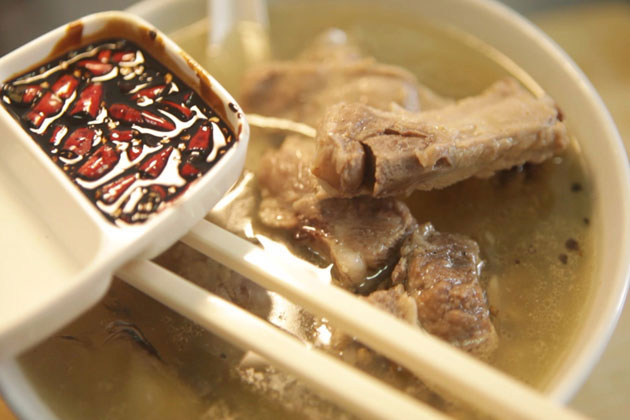 This Singapore dish feeds the early birds and late nighters, adding spice to the breaking dawn or dark night. When we say "Bak Kut Teh", Balestier Road often comes to mind. It has somehow become the hub of Bak Kut Teh. We offer this old and forgotten Sugar Cane Bak Kut Teh recipe for you, a truly blue local dish you can easily cook at home this National Day weekend.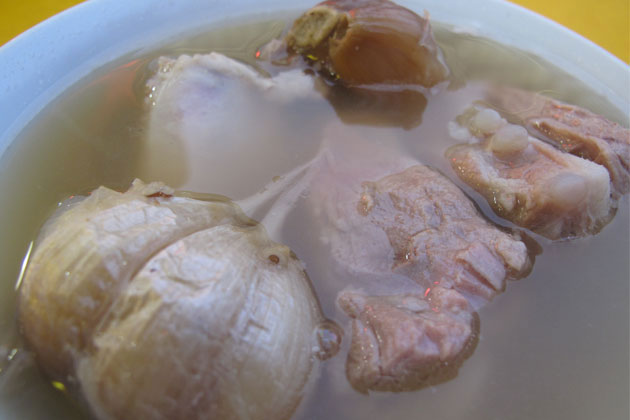 Feeds 6-8 people
Ingredients:
2 kilograms pork bones
1 cup white peppercorn, wok roasted over medium heat and gently ground (most corns still intact)
2.5 cups of garlic, skin on, and wok roasted over medium heat
800 grams of freshly squeezed sugar cane fibres
2 kilograms pork ribs
3 chicken stock cubes (or pork stock cubes)
7 litres of water
10 big red chillies
10 tablespoons of thick dark, caramelized soy sauce
2 tablespoon sugar
2 tablespoons salt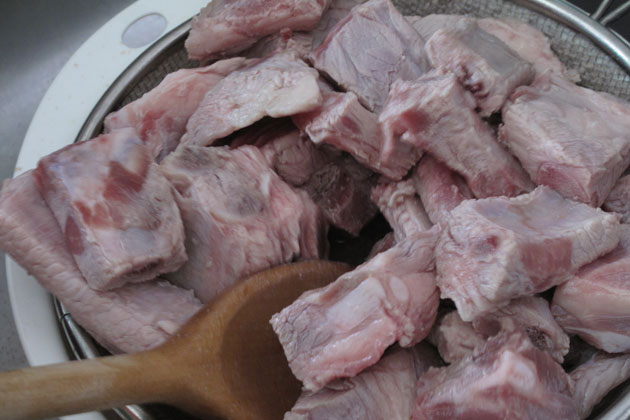 Special Equipment:
Cheesecloth bag
Method:
1. Blanch pork bones and ribs and set aside (to remove some bloodiness)
2. Bring 2 litres of water to a boil in the stock pot and add roasted garlic and peppercorns. Stir gently.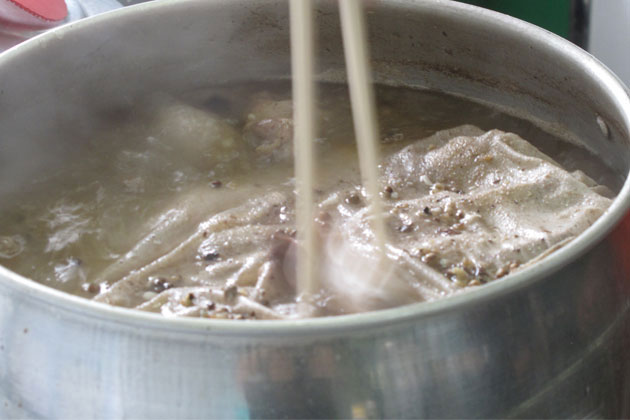 3. Add blanched pork bones and 5 litres of water to the soup.
4. Add chicken stock cubes. Wait for the water to simmer (approximately 10-12 minutes).
5. Place sugar cane in cheesecloth bag and tie firmly. Add to the soup, and let simmer again (approximately 10-12 minutes).
6. Lower blanched pork ribs and add to the soup, and let flavours marry and ribs soften over medium fire for 1.5 hours
7. Add sugar and salt (adjust according to taste). Let the soup simmer over low fire for another45mins to extract full flavours. Then let soup rest for 30 mins.
8. When ready to serve, make the dip: cut red chillies with dark soy sauce.
9. To serve the soup, ladle the soup over a sieve to minimize ingredient sediments. Pick out the best pork rib cuts and enjoy with soy sauce dip or simply on its own or with rice too.