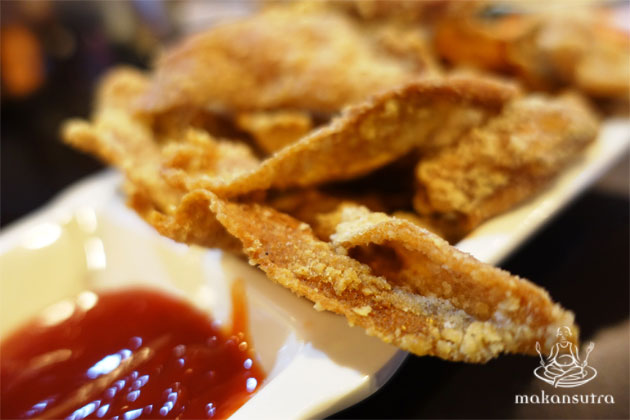 Sum Kee Food: Ultraman Vs Bikini Chicken
By KF Seetoh - Monday, Aug 25, 2014
He embarked on the F&B entrepreneurial trial at the ripe old age of 52, when his peers were busy golfing and planning their retirement finances. "I had been in the hospitality and service industry for so long I knew so many people, so it was quite an easy transition from running a country club to this restaurant.", says Mr CM Sum who then went on to plot this chapter in his life. That was 10 years ago. Gung-ho spirit number two: he could not cook, and his philosophy behind it was that bosses should not. They need to mingle and schmooze with their customers otherwise "half the time, they will insist you go cook for them personally". This wisdom befits his very affable and warm disposition.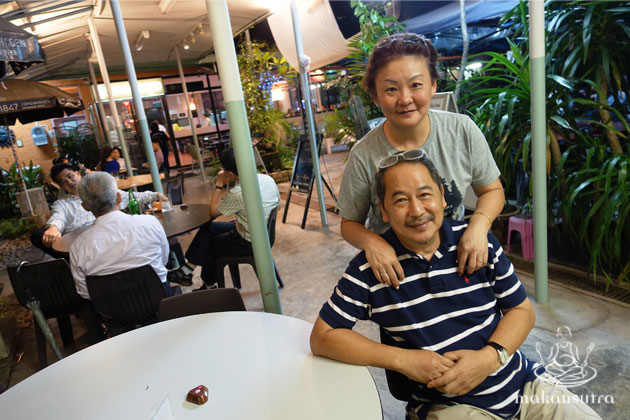 His Sum Kee Food (a cze cha kopitiam outlet) began with a few good years in and around the River Valley and Zion Road area before rent increases booted them onto the streets again about four years back. He was contemplating retirement with his wife Cynthia but then this opportunity surfaced. It was one he could not resist. "The place had an old Singapore feel- quite kampong, with in and outdoors seating, plus a big carpark." so CM "that's what they call me", jumped right in and on it.
There was quite some buzz about this place after my makan evil twin Andrew Wong did his spiel about the place on his social media pages a few weeks ago. I had to verify. The first thing that greeted me was the old charm of this lost piece of real estate in prime land. A Chinese courtyard style entrance arch said "Sum Kee Food" and beckoned. It led to a retro-time-forgotten beer garden with fan cooled tables under umbrellas. A little air conditioned room beside holds diners who need temperature control as they eat. The whole place is a spot lost in time and feels like some large clan association headquarters.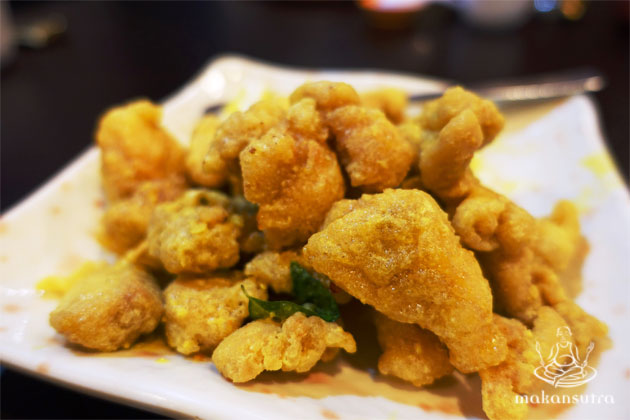 The food came- and first up was this fancy sounding plate of Ultraman Chicken, $12 (I was told it was a nickname of that old space cartoon character)- salted egg yolk chicken nuggets. Kids would love this in a blink- fried, boneless, soft yet crispy and not cloying.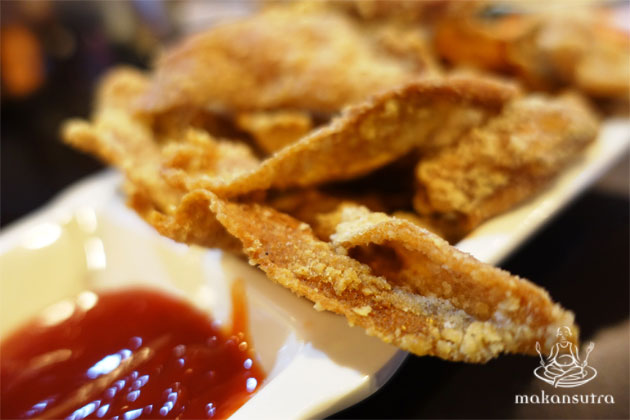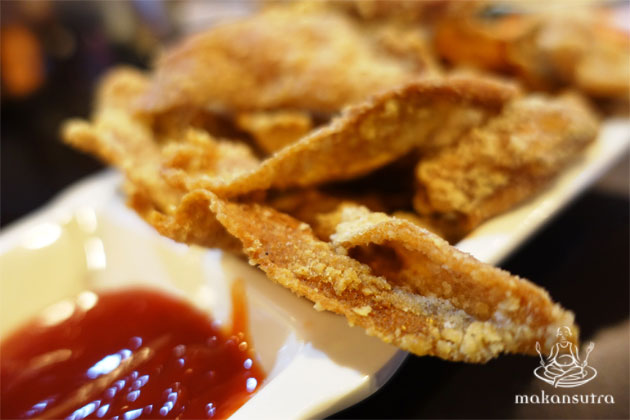 Then the adult's turn- a plate of Chicken Bikini Skin, $8, which we stripped bare in a flash with relish (no pun intended) as that mount of crispy, thin and sinful chicken skin was beckoning and set the tone for the rest of the meal.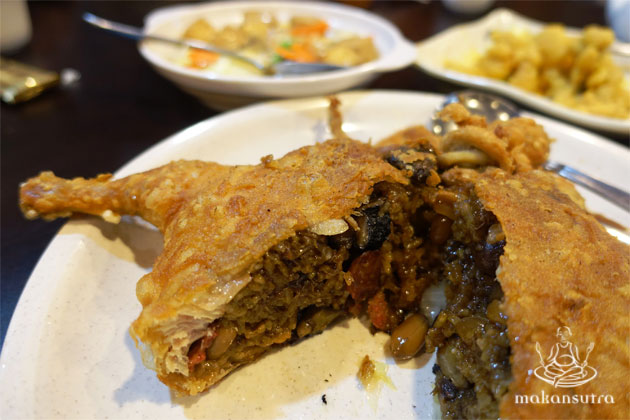 Then came the main act, the Wallet Chicken ($38 whole). This is an old Cantonese dish not easily found in menus simply because it's hard labour stuff. They debone the fowl from the inside, stuff it with glutinous rice flavoured with nuts, mushrooms and lap cheong (Chinese sausage) then batter and deep fry the equation. This could be the only reason why you should come back time and again. It was soft, boneless, meaty, crispy and chunky at the same time (like having fried chicken with lor mai kai). You just need to add a soup, their Three Egg Spinach (nice enough but I am sure there are better soups there).
I saw but hadn't the chance to check out the very comforting ter ka (pig trotter) beehoon. When I return, I will, and sit out in the open under the balmy moonlight and florescent hued outdoor section and soak in an old Singapore that may not be there in the near future.
Sum Kee Food
No2, Yeo's Building
Telok Blangah St 31
11.30am-2.30am/ 5.30pm-11pm daily
Tel: 67373233