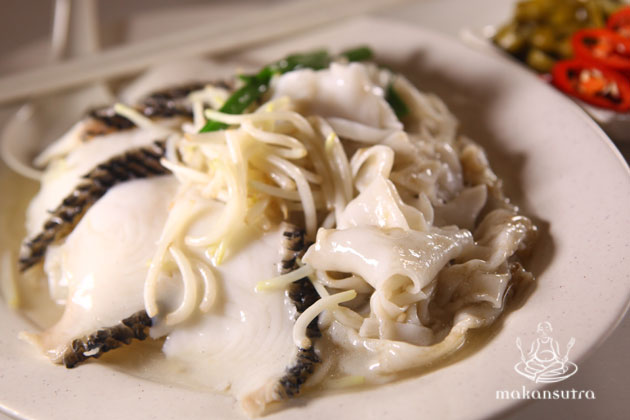 Sum Lor Hor Fun
By Makansutra - Friday, Dec 04, 2015
Serves 4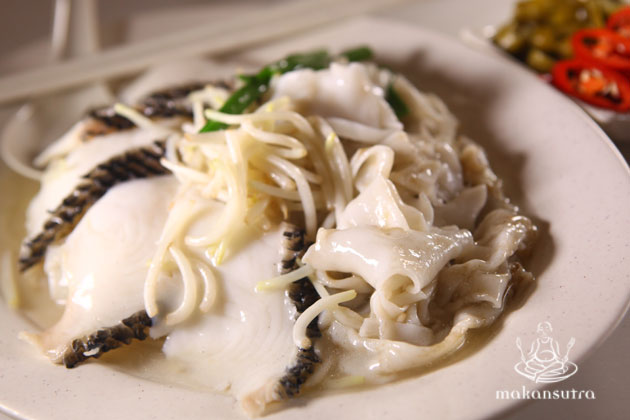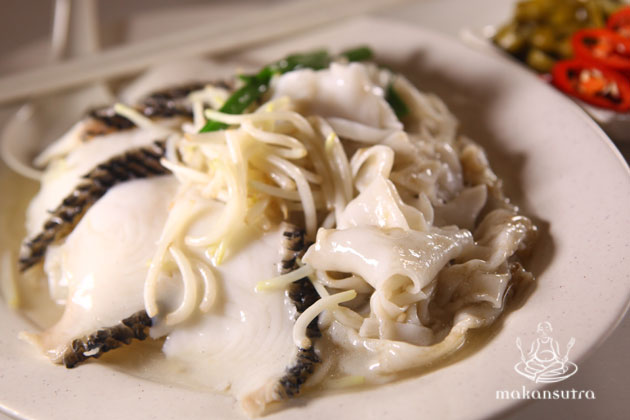 Ingredients
• 400g Hor Fun
• 120g Sliced Fish
• 120g bean sprouts
• Spring onion (sliced) SEASONING
• 1/2 tsp sugar
• 1/2 tsp salt
• 1/2 cup supreme chicken stock
• 1/2 tsp fish sauce • corn starch
• 1 tbsp oil
• 350ml water
Method
1. Stir fry hor fun in wok and adding in fish sauce. Set aside.
2. Blanch the fish in hot water. Set aside.
3. Stir fry the bean sprouts, add water and seasoning to it. Toss in the fish and spring onion.
4. Thicken the dish with corn starch
5. Pour it over a plate of hor fun and serve.