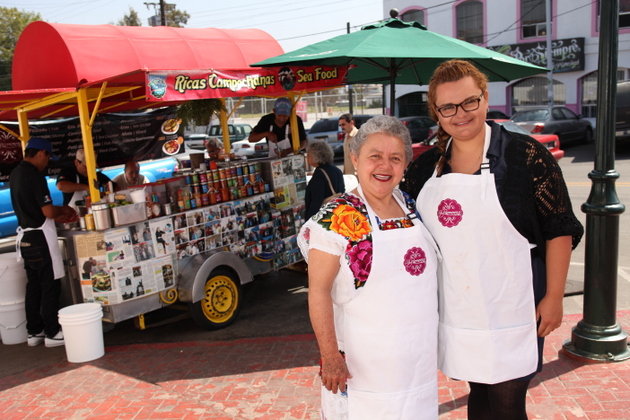 Superstar Hawker from Mexico
By Tris Marlis - Wednesday, May 22, 2013
I have never been to Mexico, let alone meeting Sabina Banderas Gonzalez and her La Guerrerense tostada cart. However, I've pictured myself standing below the majestic flag of Mexico, eagerly waiting for my order of seafood tostada, as the smell of the ocean – fresh sea urchin, octopus, clams – engulfs me. I imagined myself holding the tostada and spooning gleefully, Sabina's homemade salsas from the colourful jars..as kiasu as I can be.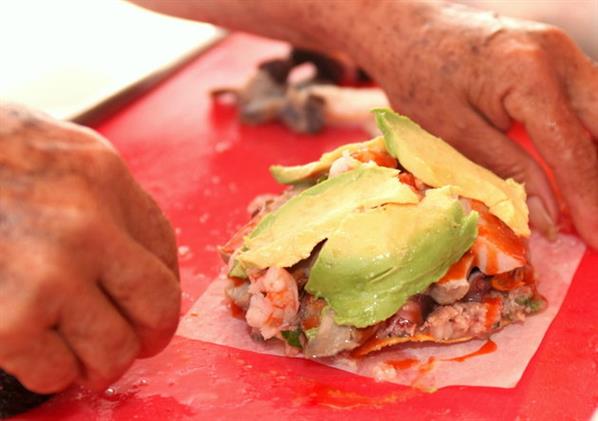 Sabina and her tostada are legendary. The media love Sabina and so are renowned chefs in United States. TV personality, Anthony Bourdain, nominated her for Newsweek's "101 Best Places to Eat in The World," and described her tostada as phenomenal and worth a drive from Los Angeles. That's a four-hour drive without a restroom break.
The coastal town in Ensenada, where La Guerrerense comes from, is best known for its fish and shrimp tacos, and ceviche. La Guerrerense is said to make the best, and that's where the comparison ends. Their small cart has been parked at the coast of Ensenada for about half a century now, and every day it is packed with locals and tourists who are looking for five-star restaurant quality seafood at street food prices.
In July 2012, LA Street Food Fest awarded La Guerrerense the highest prize, beating over 100 competitors from restaurants to street food stands. Their tostada with sea urchin, pisto clams, salsa and avocado also earned "Best Original Dish" award. Sabina and her daughter both have impeccable skills of blending flavours with their ingredients. In fact, we will not have their usual chile and sea urchin when they come to Singapore for the World Street Food Jamboree. They said they will figure things out and make do with what we have here. We are very proud and happy to have such hawkers in our midst at this Jamboree, something we recognise and celebrate.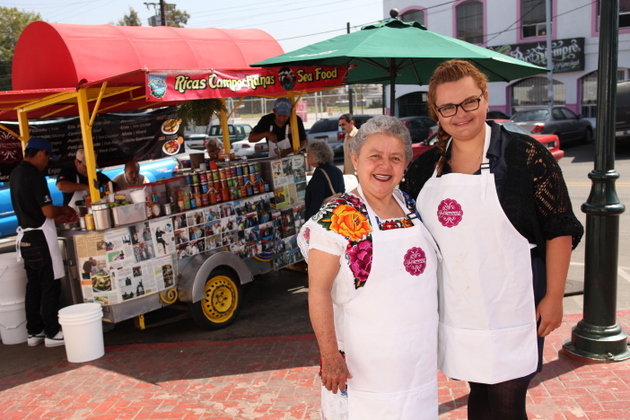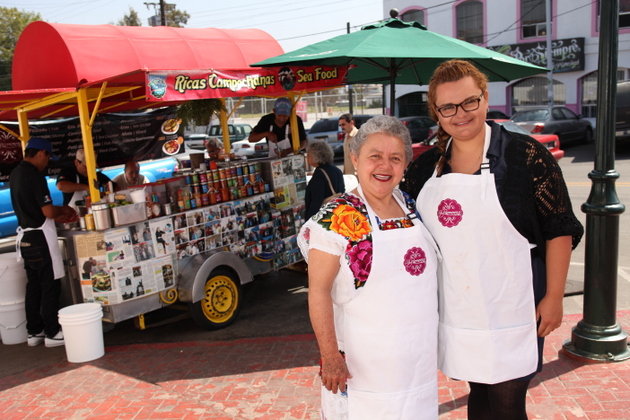 From 31 May to 9 June the best of Mexico will just be minutes away wherever you are in Singapore. For now, let Grupo El Reto serenade you with their very own "La Guerrenrense," taken from an episode of Bourdain's No Reservation.
The World Street Food Jamboree (31 May to 9 June, F1 Pit Building and Paddock) is a mega street food feast featuring up to 40 of the world's best street food masters from Indonesia, India, Thailand, Vietnam, USA, Mexico, Malaysia, Denmark, China and Singapore. The Jamboree aims to create better awareness for some of the lesser known but still excellent street cuisine and the personalities behind it, bond communities through a vibrant food experience and generate opportunities for the public to the part of the industry. For more information, go to www.wsfcongress.com