Sustaining a Cze Cha Stall (Hua Long Fish Head Steamboat)
By Cecilia Joven Ong - Tuesday, Jun 17, 2014
Hua Long Fish Head Steamboat is currently celebrating their 11th Anniversary.

Ah Bee, a well-known chef, founded this cze cha place in 2003. He became sort of a household name especially to the older generation among the Ang Mo Kio populace. He passed away 2 years ago but the stall lives on and we asked – how does it keep the faith.

The owner of the coffee shop took over the business and things have sort of remained unchanged. Chef Yap, at 37, the protégé of Chef Ah Bee, has taken over the position of Head Chef. He had been in charge of the kitchen for the past 10 years now. He maintains the standards thus far and at times even exceeded it. His culinary skills were even featured in the Mediacorp production of 'Sizzling Wok 3'.

Gen Y boss Edmond Phua 27, has been running the show for two years and is also the owner of the coffeeshop which he co-manages with this Uncle YB Phua (the decision maker) who gained experience by working in other coffee shops before returning to take charge of his family business. So what are the challenges facing coffeeshop and cze cha stall owners in today's climate?

Edmund, in alluding to new media trends, tried his hand in creating a Facebook page to attract the younger crowds. His efforts have so far paid off and achieved better results compared to traditional advertisement on the printed media. So, kudos to that thinking – new media for old cze cha culture.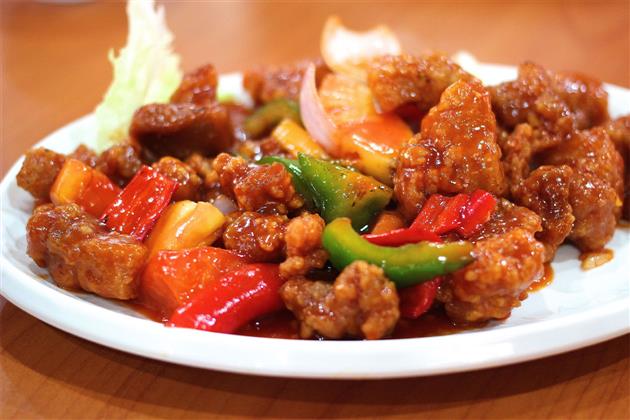 He conceded that challenges are always part of his daily routine especially in the area of manpower management and availability. He felt that the hardest part is to motivate his workers and to create a harmonious working relationship. He strongly believes that happy workers will also translate into better and memorable customer experiences.

He has to also constantly work with his Head Chef to come out with new dishes. Some of those newly created dishes are Signature Wok Fried White Bee Hoon, Stir-fried Lala with Chef's Butter Garlic, Fried Seafood Beancurd, Salted Egg Prawns Tossed with Golden Floss and Sauteed Asparagus with Fresh Scallop.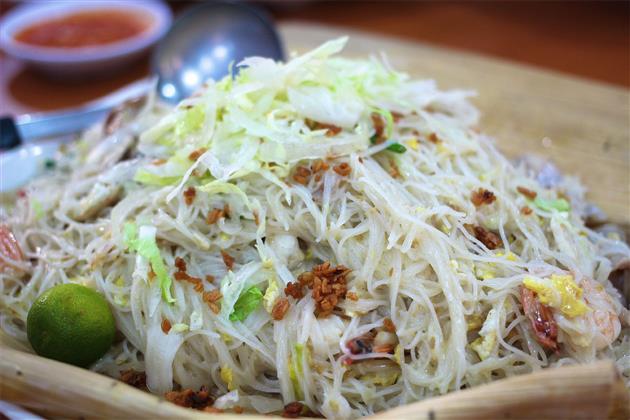 When asked about his business plan for the future, he hopes to further establish his family business so that more people will know about their cze cha culture. More importantly, he hopes to do the late Ah Bee, proud.

Little things like going an extra mile by having his brand name printed on the packet of the wet tissue, making uniforms for staffs are also important. It creates a sense of ownership and belonging- which are all things to consider when introducing brand culture.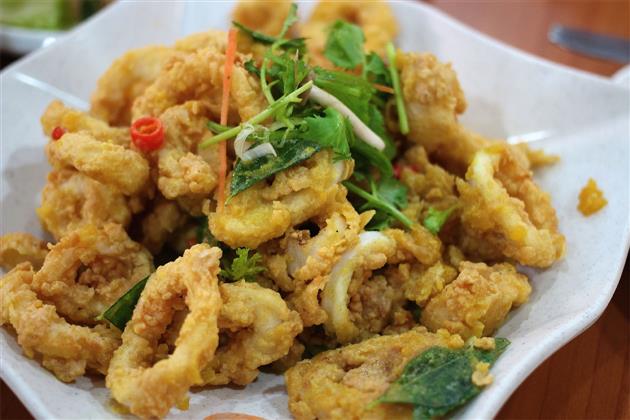 I shared with him that their Seafood Hor Fun used to be a favorite of my late grandfather. He humbly replied that he does not think their hor fun is any special but that they take pride in using only the best and freshest ingredients to prepare every dish on their menu. He conducts regular quality checks by tasting the food himself – which many would think is usual for a boss of an eatery, but so wrong are they.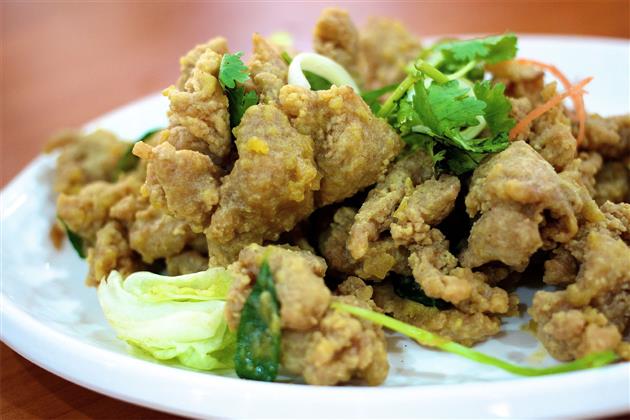 Hua Long Fish Head Steamboat
Block 347 Ang Mo Kio Avenue 3 #01-2142 Singapore 560347
11.00am-2.30pm, 4.30pm-11pm, Daily