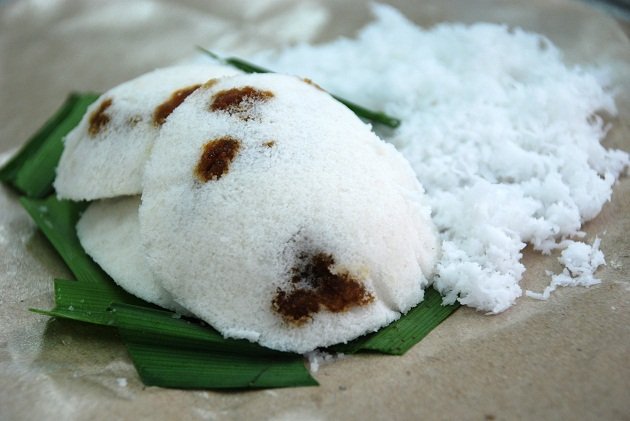 Sweet Retreat in Malacca
By Tris Marlis - Monday, Jun 24, 2013
A trip to Malacca is not complete without trying its locally produced Gula Melaka – also known as Gula Merah. Gula Melaka is palm sugar made from the sap of palm tree, collected and boiled to create concentrated heavy palm syrup. The syrup is then solidified in bamboo hollows to form cylindrical shapes. Depending on how long the sap was reduced, the consistency (gooey or hard rock) of this sugar may change and so is the colour (light beige or dark brown).
In Malacca, you'll find Gula Melaka that is deep and dark brown in colour; it is more fragrant and smoky compare to coconut sugar. Gula Melaka works to balance and enhance flavours in savoury dishes – e.g. curry and sambal. Its rich caramelised taste also elevates a dessert, such as Malay kuehs, cendol, sago pudding or even avocado milkshake, all with Gula Melaka!
If you are planning a trip to Malacca, remember to hit these sweet spots: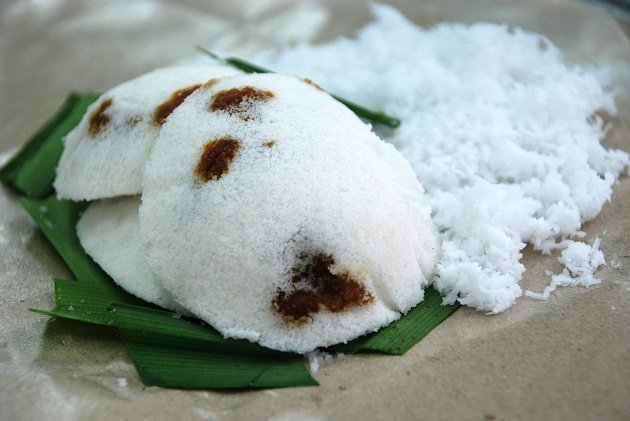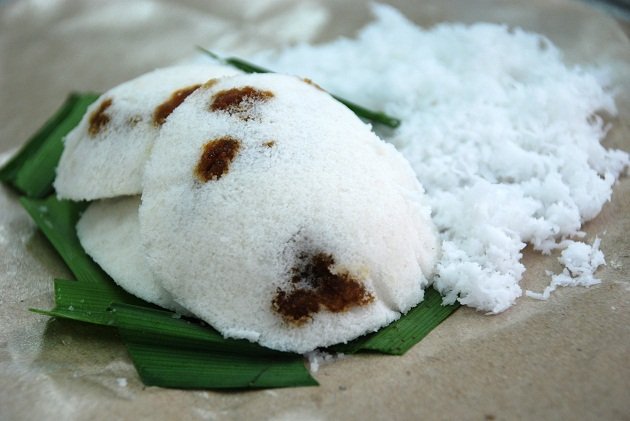 No Name Putu Piring, 252 Jalan Tengkera, 75200 Melaka, 6pm-10pm (Closed on Sundays)
The owner has been making Putu Piring, originally a Sri Lankan snack, at his front porch for over 38 years. Every night this place is flocked with customers waiting patiently for their pippin' hot Putu Piring. The bits of palm sugar are subtly sweet, not overpowering the soft and moist cake. It melts nicely in the steamer which gives the cake a nice lava effect, complements well with grated coconut that they sandwiched in between the cake and banana leaf. They make their own Gula Melaka, which they also sell in packs.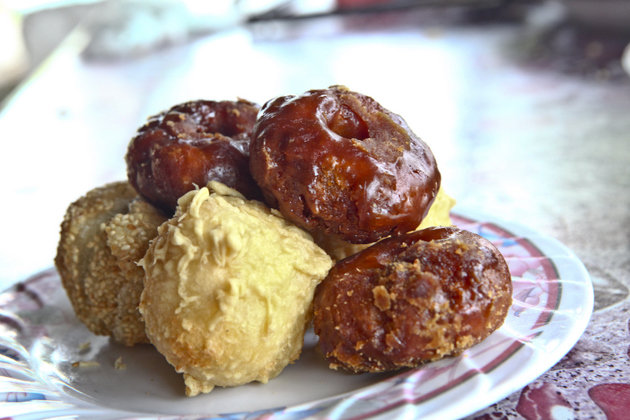 Kueh Keria Antarabangsa, Batu 2 Jalan Limbongan, 75200 Melaka, 2pm-7pm (Closed on Fridays)
It is known as "Antarabangsa," which means international, because its popularity has attracted customers from overseas. Their Kueh Keria is made of sweet potato dough, shaped like a doughnut and glazed with Gula Melaka for extra oomph. The dough is soft and fluffy; the sugar crust is nicely crisp and caramelised. Surprisingly, the sweetness and texture of the doughnut is light. If kept properly overnight, it still maintains the flavour and texture, pack this home in dozens!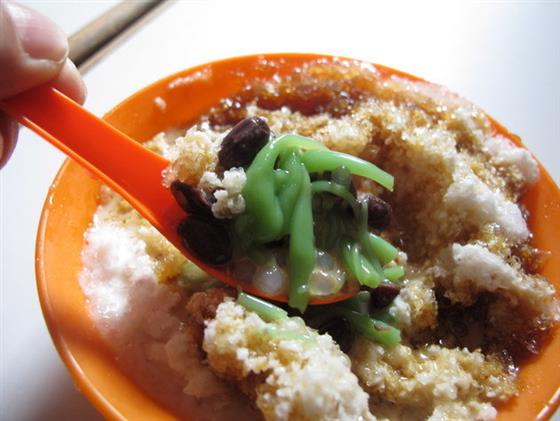 Donald and Lily's, 16 Jalan KSB 1, Taman Kota Shahbandar, 75200 Melaka, 8am-5pm (Closed on Mondays)
Chendol, this dessert consists of mung bean flour strips and shaved ice, drenched in coconut milk and Gula Melaka, is virtually everywhere in town. However, Donald and Lily's makes one of the better ones around. Their chendol is rich in coconut and sweetened only with good grade of Gula Melaka with an addition of red beans and sago balls which give the dessert a nice touch of texture. Since you are already here, also try their mean Peranakan-style dishes, such as mee siam, Nonya laksa and ayam pongteh.