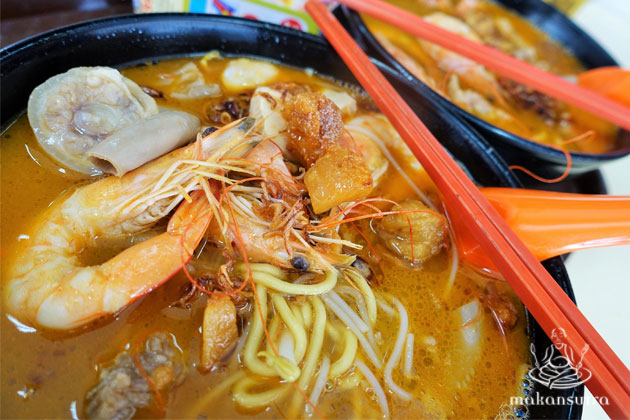 Tai Thong Crescent: Good Food Junction
By KF Seetoh - Monday, Mar 23, 2015
It wasn't too long ago that I took fellow fearless foodie Anthony Bourdain to this little makan enclave for his first encounter with a shark..head, steamed with wine and soy sauce. At least it felt recent. The defunct Tian Jin Hai Seafood cze cha folks stunned this maverick eater and next thing, his crew showed up to film it for his No Reservation TV series for the whole world to see. There was also a few other stalls that had their own collection of regulars each night. Now, there's nada to see, not even the old Jackson Kopitiam where the hawker stall was located. Another stunning residential and commercial property will soon loom in its place.
But all's not lost. In its wake, two corner coffeshop at a junction ( of Tai Thong Crescent and Siang Kuang Ave, off Macpherson Road) just across the street came to life. It was a quite alternative for those who cannot get seats at the Kopitiam then, but since its closure, some popular stalls in both the coffeeshops now lure them in each day.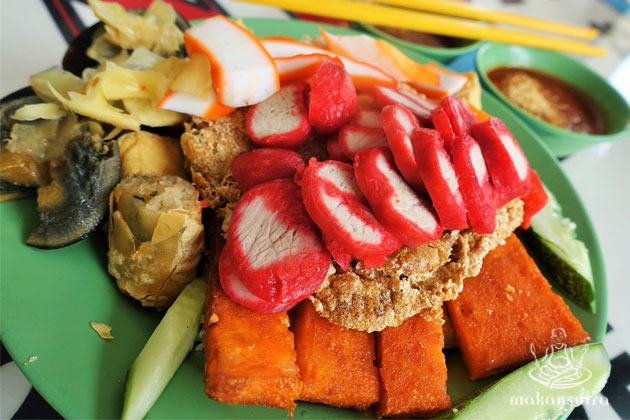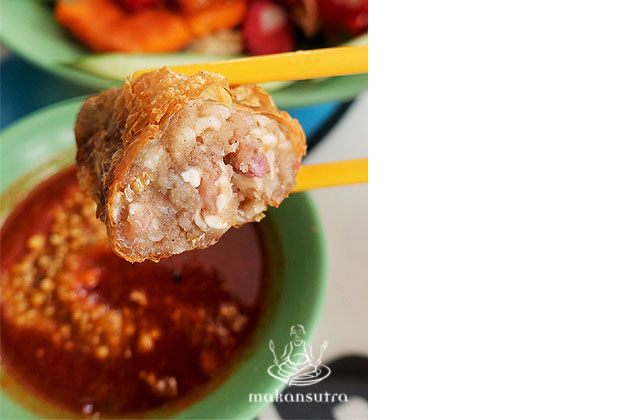 1.Lao Zhong Zhong Fine Spice Stall, 29 Tai Thong Crescent (junction of Tai Thong Crescent and Siang Kuang Ave), 11am-11pm , close on Mondays.
This is a legendary name in Ngoh Hiang or Five Spice Fritters. They made a name for themselves since the Tong Chai Medical Hall hawkers era in the 70s. Although the family have expanded with another brand name Zhong Zhong, this remain a part of the original owners. They are still a cut above many others- their fried spring rolls are densely packed with well flavoured julienned turnips. Their signature ngoh hiang meats rolls is still proudly mixed with Teochew style mashed yam. Their lard and egg cakes and the prawn fritters are their numero uno items- judging from the amount stocked in the display case. Gone is that old school pink gooey sauce but their crushed peanut topped tangy chilli sauce is still a hit.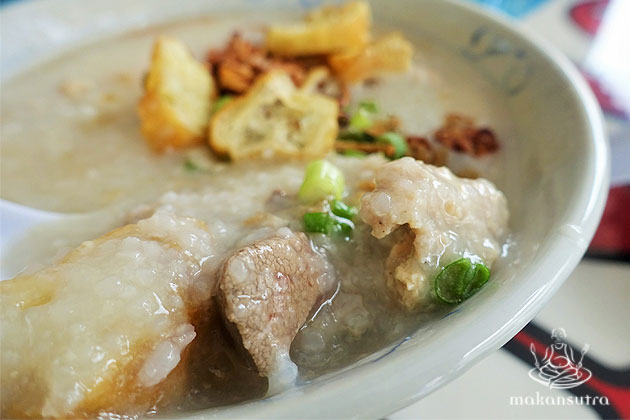 2.Soon Li Whitley Food Centre Porridge (same coffeeshop as Lao Zhong Zhong above), 10am-8pm, close on Mondays.
They made a name with their humble but comforting pork porridge at the then Whitley Flyover hawker centre in the 70s before moving to the Jackson Kopitiam thenafter. Now they are sited in this coffeeshop. Their porridge still has that smooth yet rough texture and is way above the median of quality here. The meat ball was softly firm and not so "porky" and the liver slices came soft. But it was thrice as good when I first had them at Whitley Flyover three decades back. The service back then was probably 10 times better. When I asked for an extra spoon for the porridge a few days back, I was given a "Extra spoon? You go get yourself". That man was a problem, but it was not a manpower problem.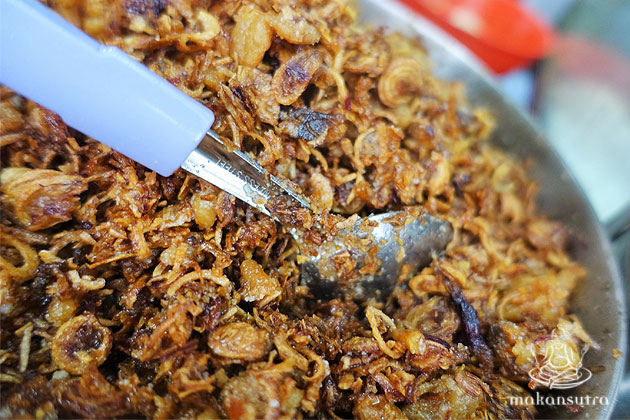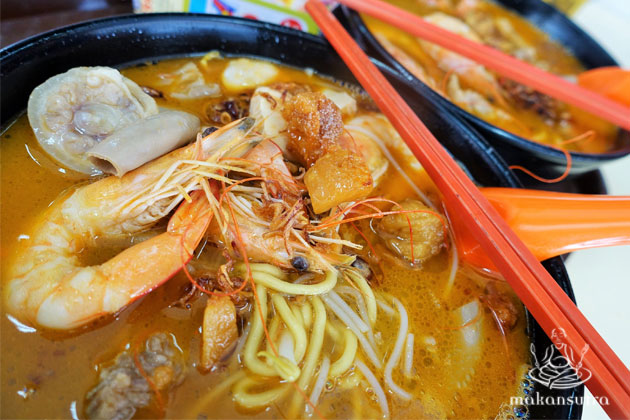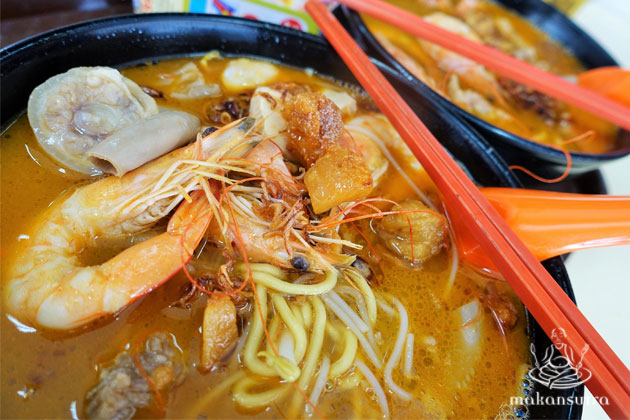 3.River South (Hoe Nam) Prawn Noodles, 31 Tai Thong Crescent. 630am-4pm , close one Monday a month.
After all these years, scarfing down so many ardent prawn noodle soup recommendations and "award winners" my vote still goes to this two sisters, Ah Lian and Ah Choo, who makes their robust prawn noodle soup as Hokkien as can be. They are still a 'die die must try" in our Makansutra books. Their all important broth is slightly orangey and murky with the essence of prawn heads and pork bones. Their prawns are bigger than usual and very fresh. What gives it an extra edge to the soup is the use of freshly fried shallots and good old lard croutons. They drop some sweet pacific clams in and all these flavours add up. When eating here, throw caution to the wind and let it rip. A meal there always make my day.