Talking (coffee)shop
By KF Seetoh - Monday, Jan 06, 2014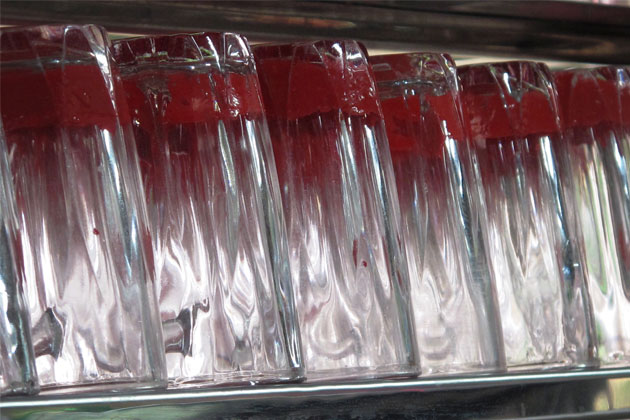 It's a week into the new year and there are lots to look forward to.
Your life is in your hands, exercise that right and celebrate it. Cheers, and drink up in local style. Sure, it's nice to borrow other's beverage and drink culture to revel in – like some alcoholic eggnog, or coffee liquor infused latte or cappuccino. Maybe someone has already invented a long island teh tarek – that calm and teh-o looking multi alcohol poison bomb, finished with a dash of lime. Nice, but why borrow when we already have a collection of soulful beverages and drinks you and even your forebears have been nursing long before they concocted the term latte.
The New York Times found our kopitiam beverage terms so endearing they featured it some time ago (not that we needed their approval or acknowledgement). So drink up the merry dinosaur of ours and remember, no one said our kopi culture is limited only to what the "local" kopi chains offer- like kopi, kopi-o, teh-c, chocolate and perhaps teh tarek – nope, that's boring.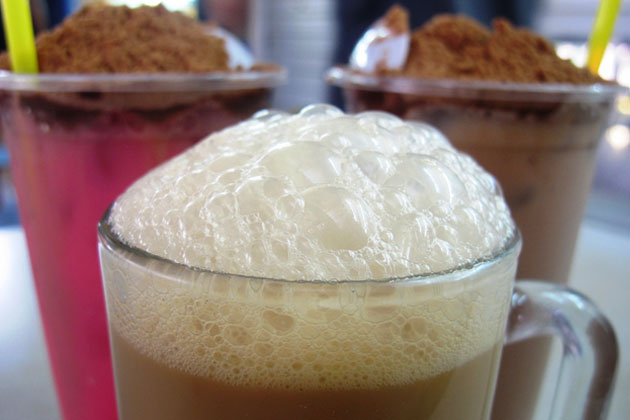 I peep at the uniquely old and the new drinks and beverages brewing in our midst as you down the boring cup of latte. Apart from the, by now popular terms like kopi (coffee with condense milk), kopi-c (with evaporated milk added), kopi kao (thicker coffee), kopi-o po ( a mild black coffee for the caffeine sensitive) and ditto for the (or tea), there are lots of fancier and uniquely Singapore colorurful terms for local drinks and beverages.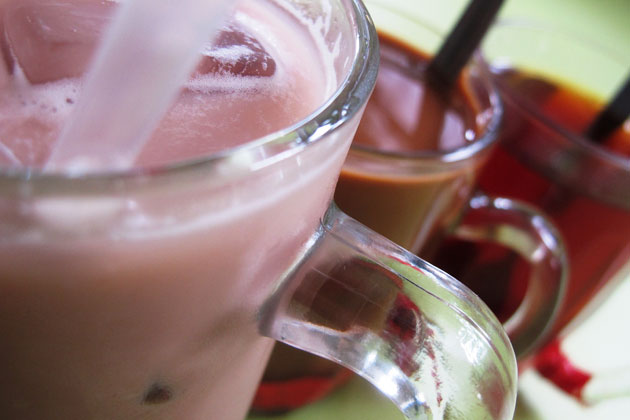 1/ Ah Huay or Flower Girl – A cup of warm chrysanthemum flower tea, freshly brewed or out of an instant mix pack. The association is plain.
2/ Tak Kiew or Football – Milo has become closely associated with sports, thanks to the brand's marketing strategy. They even print images of football players on their packaging. So if you want to make an impression, don't ask for Milo, ask for a football instead.
3/ Wang Mao – The Emperor's or king's crown in Mandarin. It refers specifically to Carlsberg as the logo is graphic of a Royal Crown. This beer is particularly popular in hawker centres and coffeeshops with the older regulars. The logo has now been stylised but not this iconic street name for it here.
4/ Milo Dinosaur – Milo ice with a huge monstrous dollop of chocolate powder sitting atop of the thick malty drink. A chocolate rush of energy for kids. Or adults.
5/ Michael Jackson – White soya bean milk with black grass jelly bits. It's neither black nor white, like the late King of Pop himself.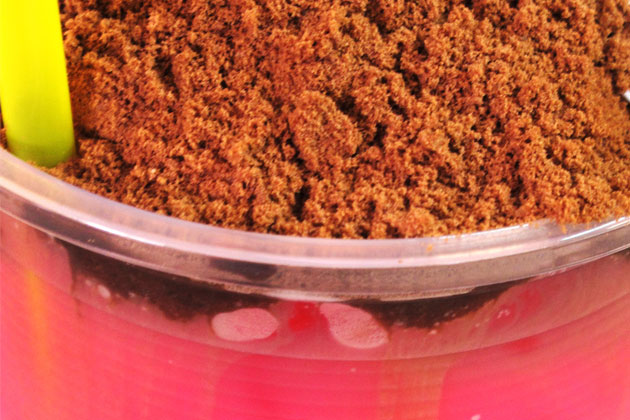 6/ Bandung Dinosaur – A creative Indian mamak (uncle) beverage stall in the west has this item- milky rose syrup under a mounted of chocolatey powder. The pink and brown combination looks like an Elton John ensemble, but the sugary and chocolatey rush it offers is what energises his concerts.
7/ Diao Yu – Fishing in Mandarin. If you are wondering how the name for this Chinese tea came about, just imagine the act of toggling the stringed tea bag over the hot cup of water is like…fishing.
8/ Black Spider – That same stall in the west also conjured up this cold cola with a blob of cold cream and topped it with one proud longan. Again, a sugar rush for the sweet toothed and the fat-challenged.
9/ Or Kao Kway Nerng or Black Dog Egg – Not many coffeeshops do this now, but if so, they will crack a raw egg into a glass of black stout (traditionally Guinness, or Or Kao, from its black dog logo). The so-called energy it gives was good for male blue collared workers back in the day, but these days, it may help boost flagging birth rates too.