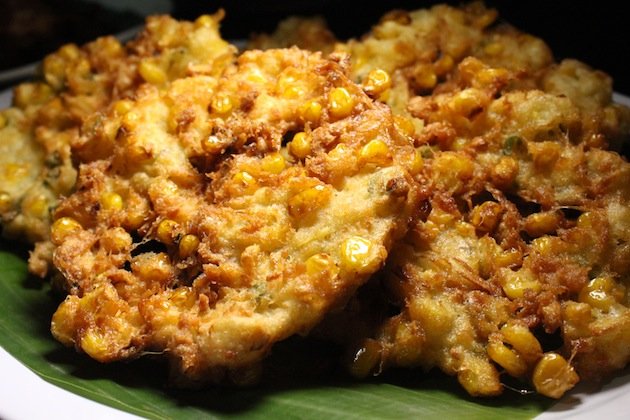 Tambala, a Glimpse of Minahasa
By Marchellinus Hanjaya - Friday, May 31, 2013
The archipelago is known as the land of spices, but there are two regions in Indonesia that is regarded as the 'land of spiciness.' One is West Sumatra and the other is North Sulawesi. Both cuisines will catch your tongue on fire, but in very different ways. West Sumatra offers heavy, full-bodied and savoury dishes, while North Sulawesi is all about light and fresh with herbs and spices.

The Minahasa people of North Sulawesi rarely use ingredients that are high in fat and carbohydrates in their cooking. They love to spice it up with herbs and spices to create bold flavours, and balance it with acidity from fruits. You will also be surprised that no garlic is used in their cooking at all.

Today, Jakarta has become the melting pot of Indonesian cultures, traditions, and culinary creations. You can find cuisines of all traditions, you name it and you will find it. However, only few offer the same authenticity. For North Sulawesi cuisine in Jakarta, Tambala is the place to be, named after the village where the owner, Ibu Elly, came from.

Ibu Elly started this small business during the 1998 economy crisis in Indonesia to make ends meet. In the beginning, she was only making traditional cakes, and then her customers persuaded her to open a cooking stall in a hospital canteen. From there, they grew and eventually managed to set up their own eatery at Lebak Bulus.




Manadonese is well loved for its exotic flavours, such as their Pisang Roa – smoked fish sambal paired with banana fritters, which will sure seduce your taste buds. Their Kuah Asang, a refreshing, spicy and tangy fish soup, is a favourite among the locals. Their Sambal Dabu-dabu is packed with surprises, the salsa-like condiment with tomatoes, shallots, red bird's eye chillies and calamansi is fiery and yet refreshing, best eaten with Ikan Bakar (grilled fish) or vegetable dish, Rica Rodo.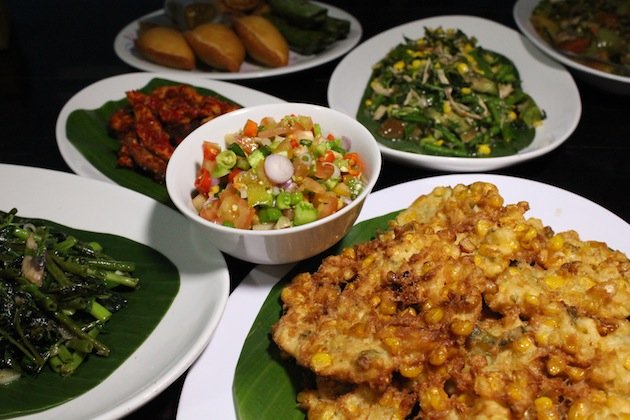 Ibu Elly also cooks the usual Manadonese, or Minanahasa, dishes like Ayam Woku (chicken stew with lemongrass and lemon basil), Ayam Tuturuga (tangy coconut chicken) and Sayur Garo (stir-fry of melinjo leaves, lemon basil, papaya leaves and its blossom). Ibu Elly creates a harmony in flavours by incorporating the bitter, salty, tangy and spicy, without letting one overpower the other. Even though pork is a common poultry in Manadonese cooking, Ibu Elly does not offer it at her eatery due to her major number of Muslim customers.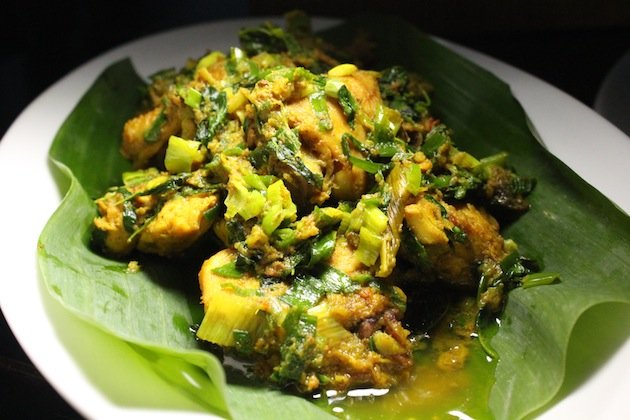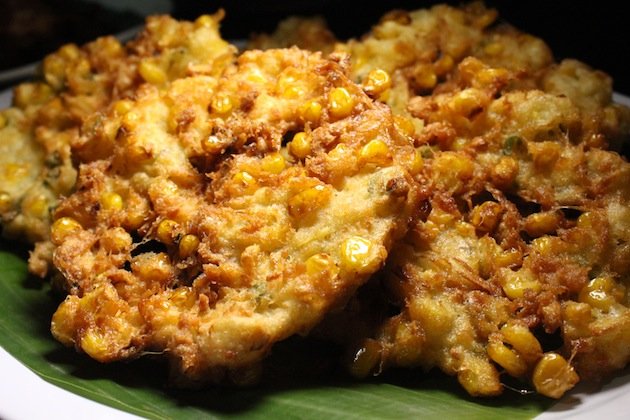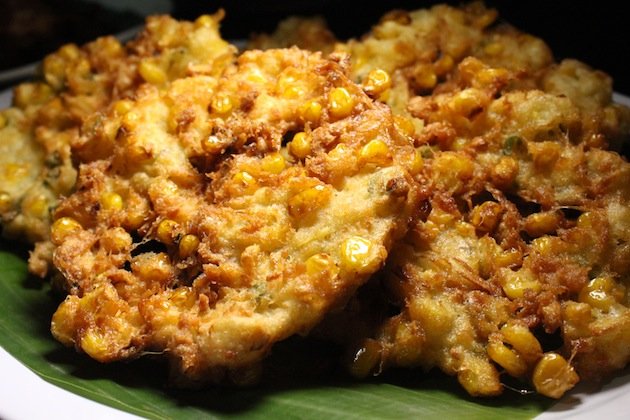 Lastly, Ibu Elly's snacks and cakes are as heavenly. The Lalampa (glutinous rice with seasoned shredded fish) is wrapped in banana lead and grilled to create a beautiful aroma, and the Panada (similar to Spanish panada) also comes with spicy tuna filling. Then tame the fire down with Ibu Elly's Balapis (gelatinous layer cake).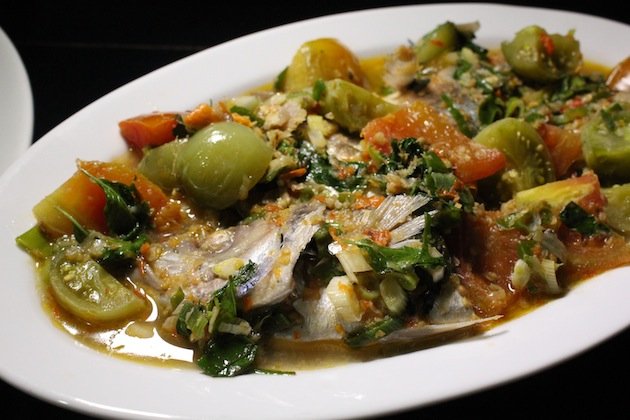 The good news is, Ibu Elly and her family will be in Singapore from 31 May to 9 June for the World Street Food Congress Jamboree, so you don't have to travel to the 'hot land.' She will be offering the Pisang Roa (banana fritters with smoked fish sambal), Rica Rodo, Cakalang Suwir (spicy tuna) and Sambal Dabu-dabu. They also prepare spicy and juicy pork satay, especially for the event.

The World Street Food Jamboree (31 May to 9 June, F1 Pit Building and Paddock) is a mega street food feast featuring up to 40 of the world's best street food masters from Indonesia, India, Thailand, Vietnam, USA, Mexico, Malaysia, Denmark, China and Singapore. The Jamboree aims to create better awareness for some of the lesser known but still excellent street cuisine and the personalities behind it, bond communities through a vibrant food experience and generate opportunities for the public to the part of the industry. For more information, go to www.wsfcongress.com