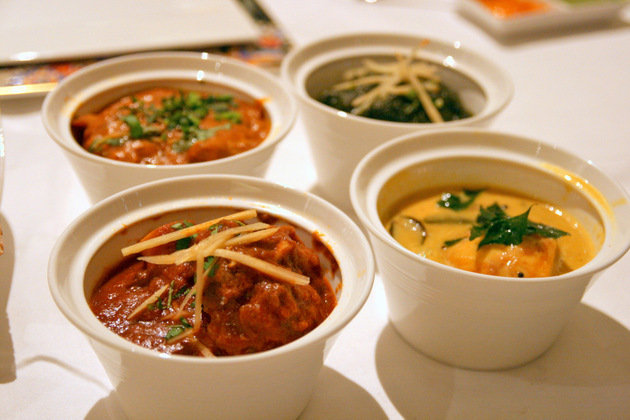 Tandoor Gets Trendy
By Catherine Ling - Wednesday, Oct 30, 2013
It's a challenge for restaurants to stay relevant to changing consumer preferences in an increasingly crowded and competitive market. In its 28th year, Tandoor at the Holiday Inn Singapore Orchard City Centre finally had a major S$1.5 million makeover recently. It has gone contemporary in terms of looks, but it's still keeping the food as authentic as possible, beyond a few minor tweaks for ingredients and health considerations.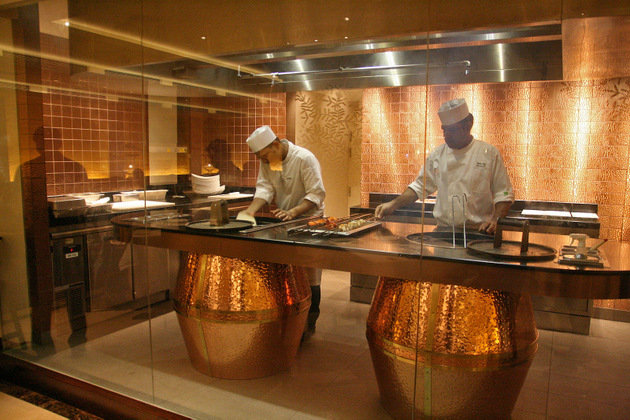 Tandoor opened back in 1985, along with the hotel. It was one of the first hotel branded fine-dining Indian restaurants, and also one of the first tandoori restaurants in Singapore. Back then it was designed with grandiose decor reminiscent of the 16th century Moghul Empire. It was a time in history where master chefs exhibited their talents to impress the palates of the Maharajahs. The menu showcased North Indian cuisine, rich in flavours but tame in spices than that of the Southern regions.
In the 1990s, live music was very popular, so the restaurant brought in a traditional Indian band with sitar, tabla and singer. Tandoor created a stage in the middle of the restaurant, complete with bubbling fountain in a courtyard setting to depict the typical moat surrounding an Indian palace. Business dining came to the fore years later, and live music made way to allow discreet business discussions.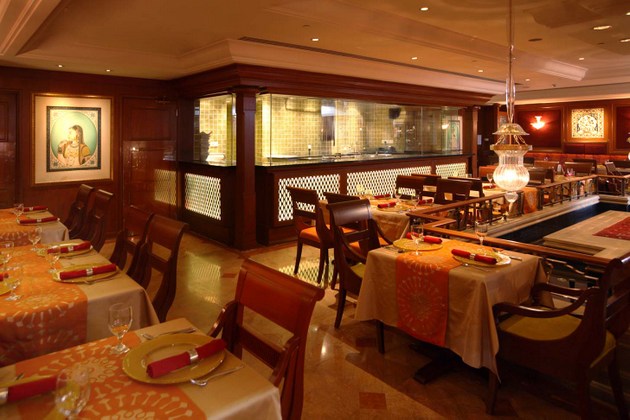 This time, before the renovation, the management commissioned a market research survey that showed that today's consumers prefer a contemporary look, but authentic cuisine.
The restaurant now sports a modern look, dressed in muted golds, clean lines and back-lit alabaster wall panels. However, traditional Indian motifs are preserved in subtle details. The wall panels feature Jaali, a latticed screen often present in Indian architecture, and the twin pillars house the craft of inlay mirrors.
The show kitchen lets diners have the full view of two custom made copper tandoors. Previously it was only half-length glass windows.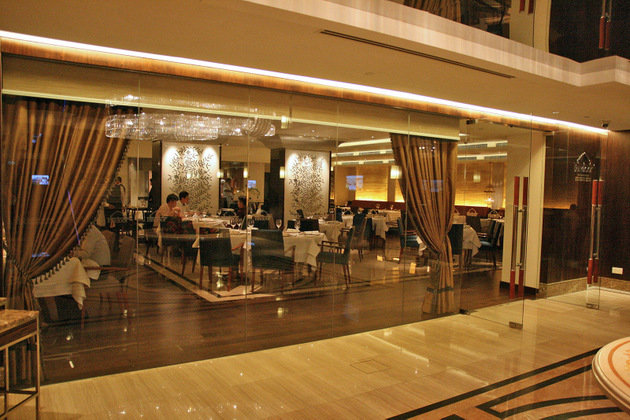 Personalised service also came up as important in the survey. So Tandoor trained its service team to engage diners with vibrant stories behind the dishes. Each server is also intimately familiar with all the ingredients in each dish and how it is cooked. Go ahead, test them.
People were also more health conscious, and travelled more. So the food, while retaining original recipes, Tandoor chefs also used less cream in dishes, less ghee for tandoori items, and finely ground lean meat instead of fatty cuts. To cater to widely travelled taste buds, they added interesting little ingredients like jalapeno in the corn kebabs, and lemongrass in the chicken kebab, something that's not traditional in Indian kitchens.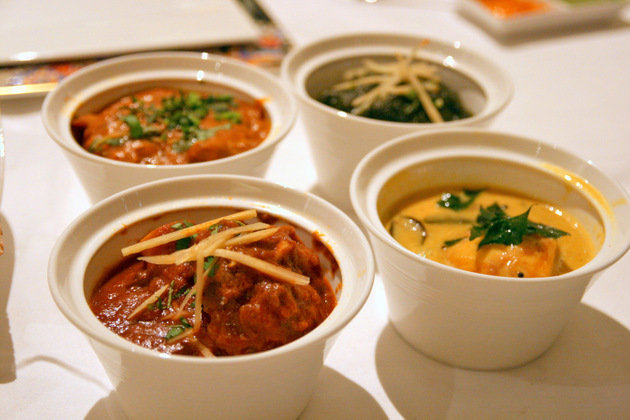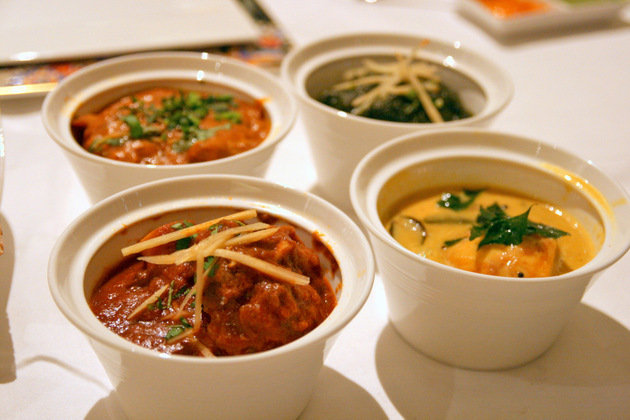 Tandoor also now has wine cellars flanking the open show kitchen, with a completely overhauled wine list (40 labels) by wine consultant Lim Hwee Peng. Brand new cocktails with Indian ingredients designed in house, like the Bollywood Bellini (champagne, raspberry and lychee) and Chai Mojito (tea-infused rum, mint, coriander and soda).
The seven cooks are still the same, led by head chef Sujit Naik. They all come from different regions of India, so they will soon feature highlights outside of Northern Indian cuisine.
Tandoor has always been known for good food, but now it looks like its decor is catching up with the times. It's also cleverly making good use of India's rich folklore and history to enrich the dining experience through story-telling. The more you know about your food, the more you might enjoy it.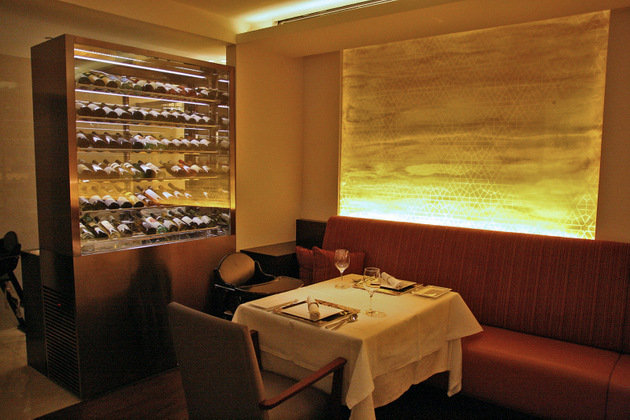 Tandoor Restaurant
#B1 Holiday Inn Singapore,
11 Cavenagh Road,
Tel: 67300153
Hours: 12pm- 2.30pm (Lunch) 7pm- 10.30pm (Dinner)