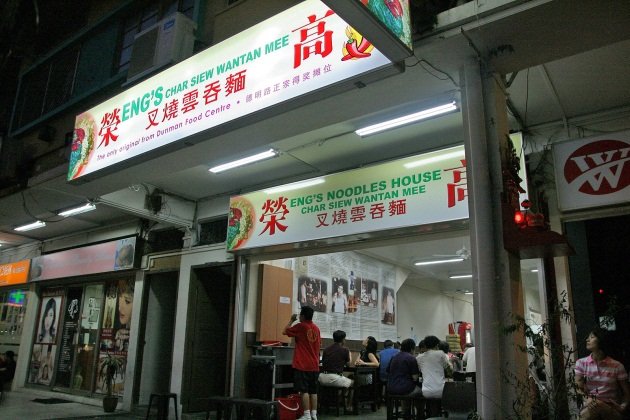 Tanjong Katong Road New Eats
By Catherine Ling - Friday, Jul 13, 2012
Tanjong Katong Road is turning out to be quite a foodie destination. At last count, there are at least twenty eateries along this short stretch of road – British, Indian, Italian, Japanese, Penang, and specialties like cze cha, chicken rice, Hainanese curry rice, nasi lemak, fusion vegetarian fare, steamboat, roti prata, Portuguese tarts, Chinese claypot soups, cupcakes and ice cream. While most of these are fairly charming standalone businesses, it looks like some big names are muscling in for a slice of the pie. Like many "organic" food hubs sprouting around the city, finding car park lots is certainly a key headache here.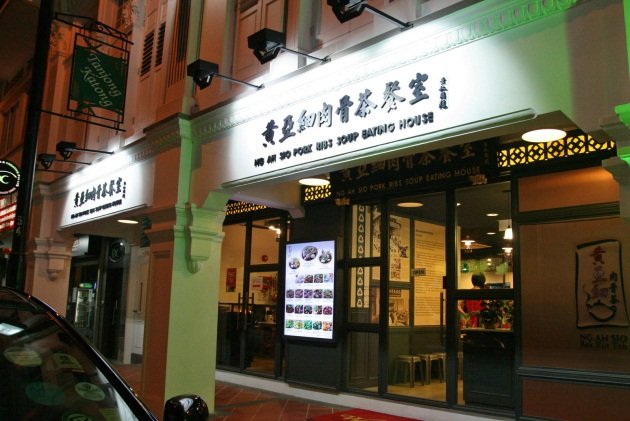 Ng Ah Sio Pork Ribs Soup Eating House (248-250 Tanjong Katong Road), whose owner is also a substantial shareholder of Jumbo Seafood group, takes up two shophouse units. Here, you can enjoy that piping hot bowl of peppery pork rib broth in air-conditioned comfort. Some lament that the quality is not quite the same after the Jumbo Group handles operation, but it's still a decent rendition of Teochew-style bak kut teh. At least Easterners no longer have to hike it to the original Rangoon Road outlet for their fix.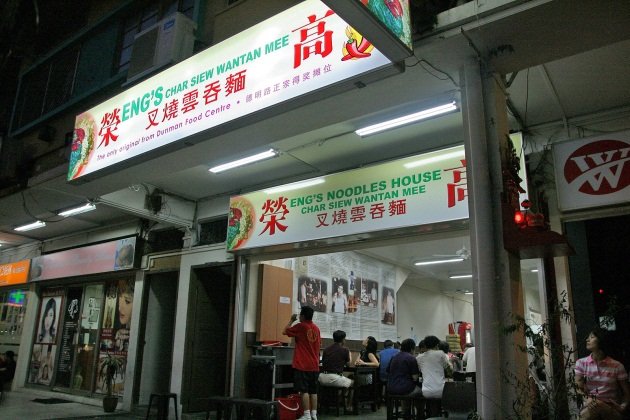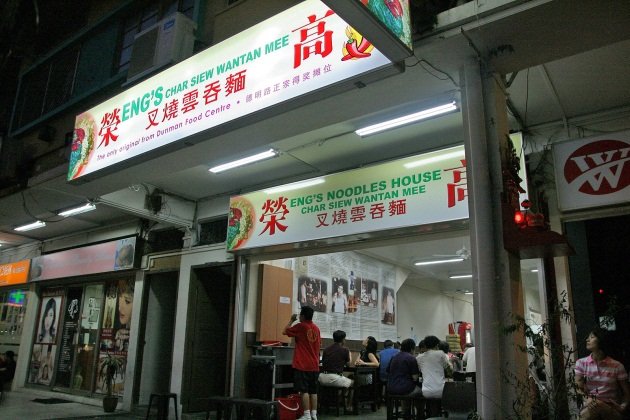 Eng's Noodles House (287 Tanjong Katong Road) is famous for its char siew wanton mee and its signature super-spicy chili sauce. The noodles are thicker than regular mee kia and have an eggy fragrance about them. What's really good are the wantons tucked underneath, soaking up all the sauces and lard flavours. The killer application is their stinging chilli and the happy amount of crispy lard they introduce to the dish. At its former hawker stall location at Dunman Food Centre, you'd have had to queue sometimes up to an hour. The 90-seater shop here means you can get the noodles throughout the day more easily.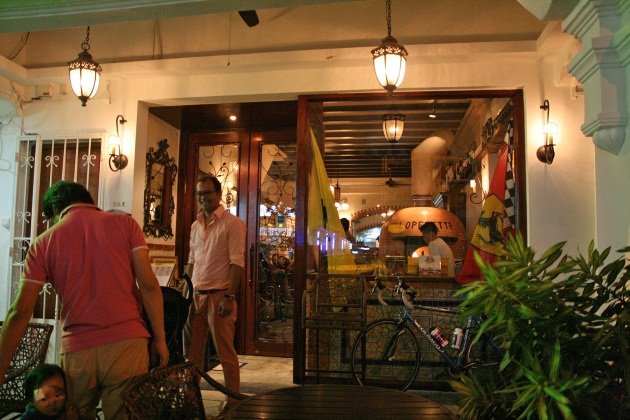 Trattoria L'Operetta Pizzeria (244 Tanjong Katong Road) brings authentic Naples-style wood-fired pizza. The highlight here is the ultra-hot (500 degrees C) oven imported from Italy, which cooks the pizzas in just 90 seconds. That's almost similar to a tandoor. Little wonder the pizza crust has a slight naan-like texture to it! The Japanese-Italian joint also features fresh pasta, antipasti, risotto, and several mains. It already looks like it's drawing a steady Japanese clientele.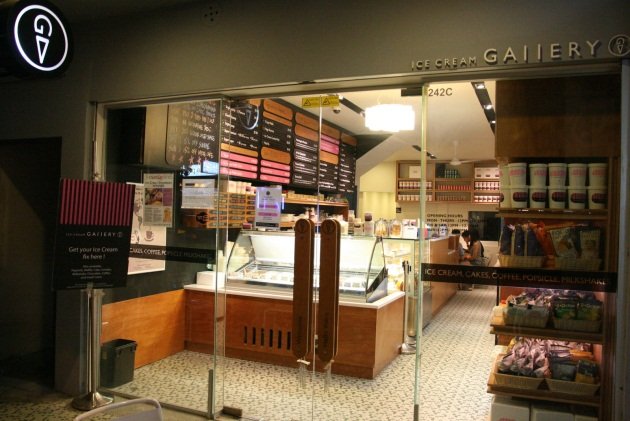 And Ice Cream Gallery (242C Tanjong Katong Road) has cropped up to give the Little Ice Cream Kafe (L.I.C.K.) down the road some cold hard competition. The recommended brownies with walnuts drowned in hot chocolate fudge topped with Cookies and Cream ice cream is almost too decadent. Like L.I.C.K., it also offers localised flavours (like D24 Durian) among its many treats, but the decor and those ice-cream-stick door handles seem just that little bit more snazzy.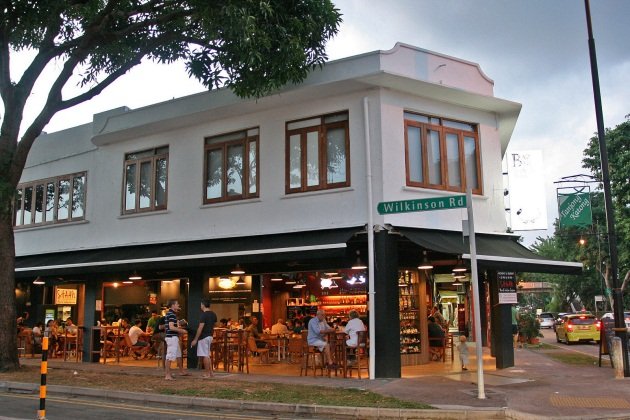 Also very buzzy, is Bar Bar Black Sheep (362 Tanjong Katong Road) which takes up a roomy corner shophouse unit opposite the post office. It's a full bar with three kitchens – Northern Indian, Thai, Western – set in a casual open-air dining environment with groovy tunes. The evening crowd certainly seems to relish the variety of affordably priced food to go with the wines, cocktails and four beers on tap. The Indian food seems to be the star – try the melt-in-your-mouth Mutton Mysore or the Tandoori Platter. The Western burgers as well as the Thai basil beef and pad thai have also found fans.
It sure looks like Tanjong Katong Road is thriving well as a food haven, and is probably already giving neighbours like Joo Chiat Road a run for their money. But it's all good for those who live in the East – more food in the hood!