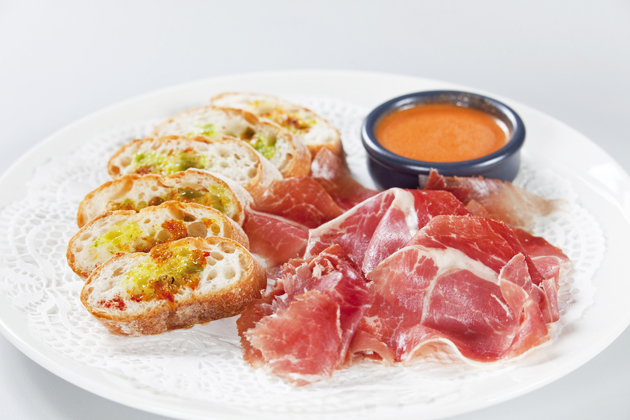 Tapas Tales
By Melanie Lee - Tuesday, Apr 17, 2012
Tapas, which is a wide variety of appetisers in Spanish cuisine, has always been popular with Singaporeans. Its star is set to shine even brighter with more tapas establishments popping up around the island.
But what exactly is this Spanish culinary tradition about? Bilbao natives Umberto Vizcaino and Emilio Zamora from Bilbao Restaurant & Gastrobar tell us more about their country's love affair with finger food.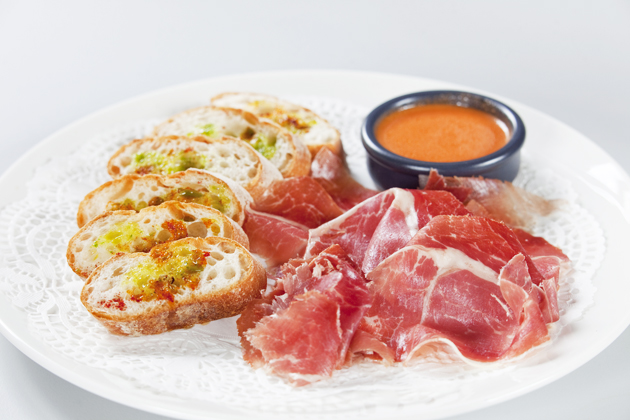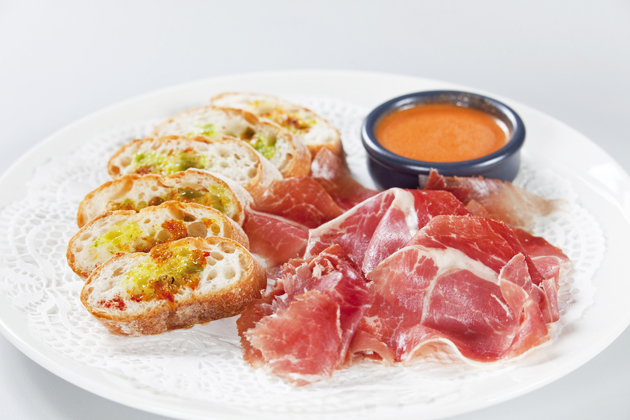 Origins of Tapas
There are several versions as to how tapas came about. The most famous story is that of King Alfonso el sabio (the wise) in the 1200s – this is Umberto's favourite tapas story.
"While recovering from an illness, the wise king who was also a scientist, discovered that taking small portions of food and wine throughout the day made him healthier, and decreed that everyone should eat this way," he recounts animatedly.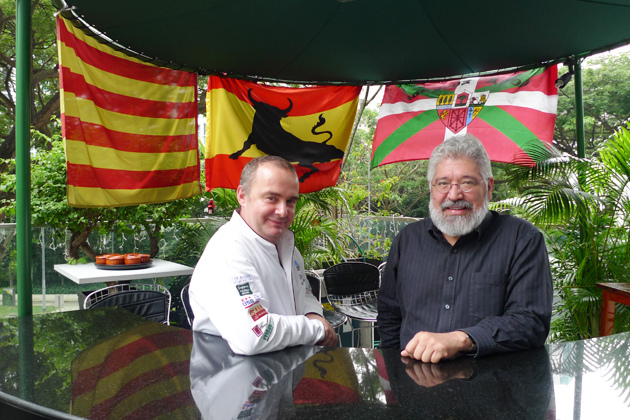 For Chef Emilio however, he believes that tapas originated from more practical roots.
"There's this city called Cadiz in Spain, where people like to drink sherry from small glasses. But because it is very sandy and windy there, pieces of food like a slice of ham or bread are placed on top ("tapas" means top in Spanish) of the glass to protect the drinks," he says.
Both agree, however, that eating tapas is an integral way of life in Spain. "It's the in-between fun time after work and before dinner. Every evening, we wander around several tapas bars and catch up with friends over drinks and nibbles," Umberto explains.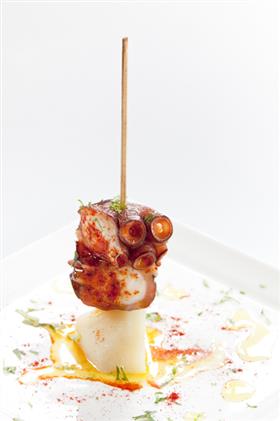 Tapas in Singapore
However, in Singapore, the tapas lifestyle is a little different. "Here, it is a proper meal where people sit down and eat, whereas in Spain, people stand so they can go around socialising from table to table," says Chef Emilio, whose menu also includes soups, salads, main courses and desserts along with Bilbao's 34 tapas items.
Umberto recounts a recent Txikiteo (pronounced Chick-Ee-Teh-Oh) Party they organised that simulated how tapas is enjoyed in Bilbao. They created four separate "tapas bars" within their Bilbao restaurant and asked guests to go around to sample the morsels and beverages.
"There was a bit of a cultural disconnect at first. Most people started behaving as they would in a buffet and piled their plates high with food when it's really about leisurely nibbling over conversation. But after a while, as they saw the dishes constantly being replenished, they began to slow down and enjoy themselves," he recounts with a laugh.
Nevertheless, Chef Emilio believes that Spanish tapas sit very well with foodies here. "Many people love the variety of tapas because they want to try new things. They also like pork, seafood and spiciness, which are all commonly found in Spanish cuisine," he explains.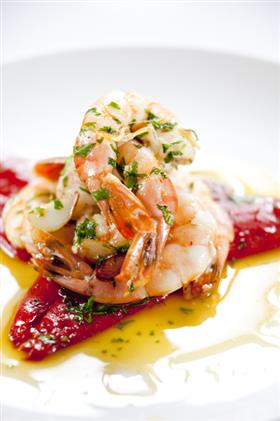 Good Local Tapas
So what are these two Spaniard's recommendations on getting good tapas around town? Here are their picks:
Bilbao Restaurant and Gastrobar
111 Somerset Road, #02-16
"We are one of the few Spanish restaurants in Singapore with a Spanish Chef, so what you get here is pretty authentic."
Sabio Tapas Bar and Restaurant
5 Duxton Hill
"Great atmosphere here – it feels just like a real tapas bar in Spain with its long, narrow layout."
Esquina Tapas Bar
16 Jiak Chuan Road
"It's not Spanish tapas per se, but Chef Jason Atheron's tapas are delicious!"