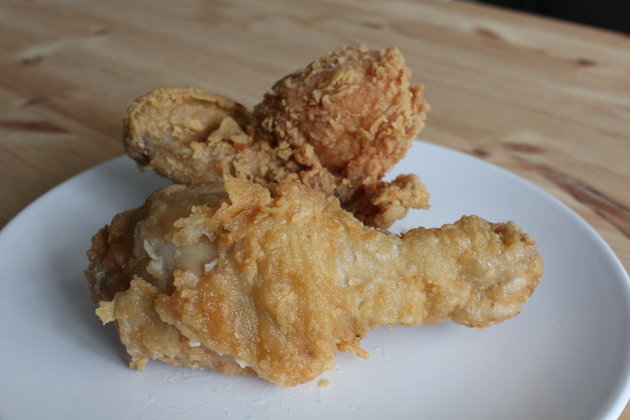 Taste Test: Fried Chicken, who's the best
By Makansutra - Tuesday, Apr 09, 2013
Fried Chicken is one of those soulful bites that every culture and nation has a proud version of. So when Jollibee (Philippine's number one fast food joint) opened here recently, it drew excitement (weekday lunchtime was two hours long) but also many patriotic and jealous comments that fringes on racism. Here at Makansutra, we prefer to focus on the chicken, as we have so many fried chicken fans in our midst. We did a blind taste test to fairly assess Jollibee, putting it up against the long standing KFC, the popular Popeyes and Texas Chicken, as well as the novel Korean fried chicken represented by 4Fingers. All of them were tasted neutrally, side by side, without any sauce and logos removed.
Our panel of tasters included Singaporeans, Malaysians, a Filipino, and an Indonesian. They were asked to evaluate each fried chicken considering its crispiness/crunchiness, juiciness, tenderness and the overall flavour. We dapau (take out packs) them at the same time in town and headed to a nearby place to test it.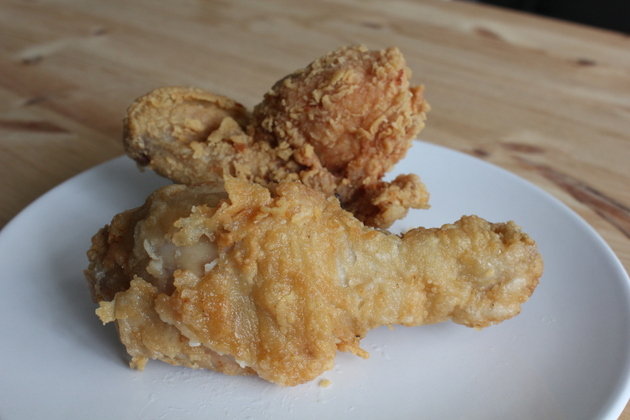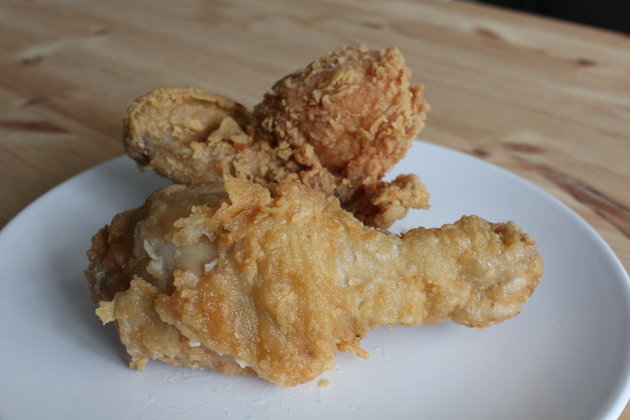 #1 Jollibee (3/6 votes)
"The meat is flavourful," was the general sentiment and one big reason why three of the six tasters voted for it. The other brands have their spices marinated in the skin instead, while the meat tastes bland. The comments for Jollibee were the other way round: the skin was mildly marinated, almost bland, but appreciated for the subtleness. It also has one of the juiciest meat, they said. The skin is thin and crispy.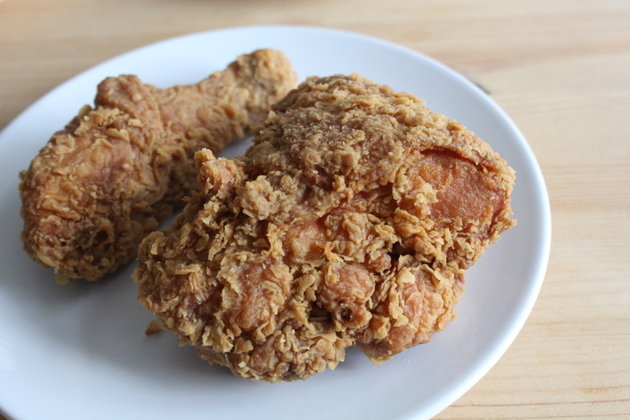 #2 Texas Chicken (1/6 vote)
Besides the one vote it got, it was also the favourite second choice of the other tasters. They liked it because it's the spiciest amongst all, and also because it has a thick, crunchy skin. Although it is closely similar to Popeyes, most tasters feedback that Texas Chicken has juicier, more tender meat.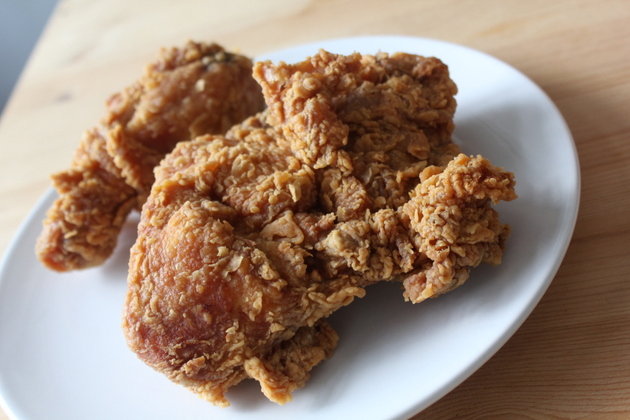 #3 Popeye's (1/6 vote)
Only one taster voted for it because "the meat tastes sweeter", as compared to Texas Chicken, its close contender. The other tasters find the meat too dry, and the skin too thick and crunchy.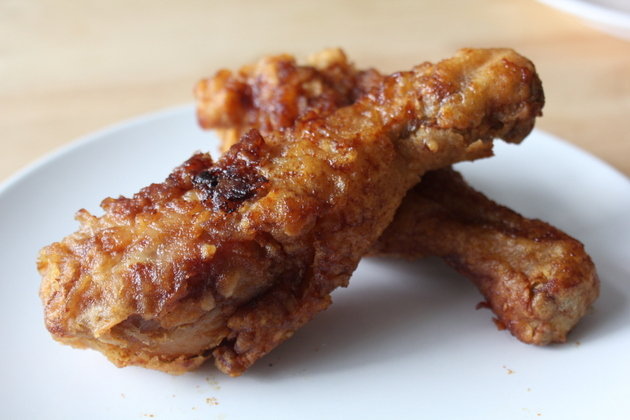 #4 4Fingers (1/6 vote)
The only taster who voted for it liked it that "it's different from the rest", referring to the sweet sauce that coated the chicken. But it is also the same reason why the other tasters didn't like it. "I like my fried chicken crispy and savoury, not sweet," said one.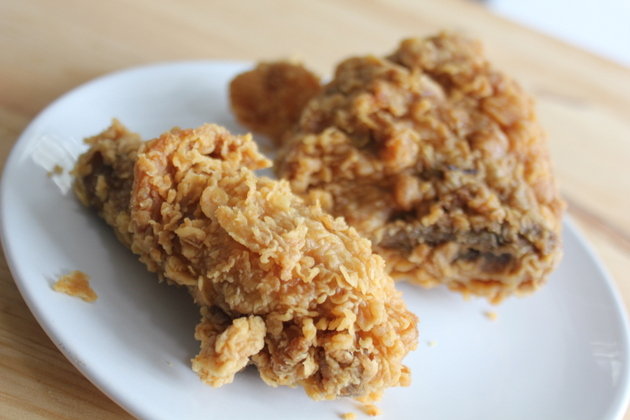 #5 KFC (0/6 vote)
There were more complains than praises for KFC's fried chicken. "I usually eat the skin, but this one is too thick and not thoroughly cooked," said one. "The skin tastes floury," said the other. Although the meat is savoury with a spicy undertone, most spotted a hint of foul smell which cause they couldn't quite pinpoint.