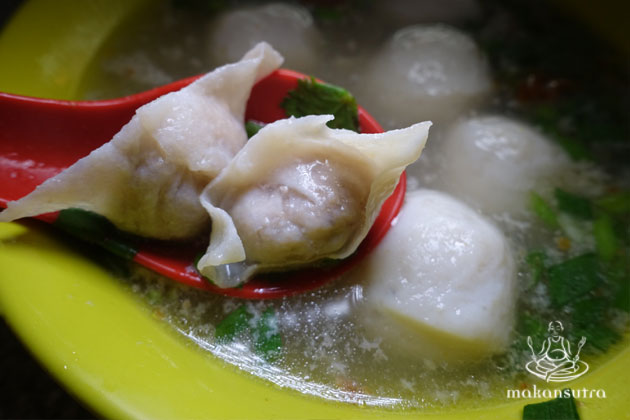 Tee Po: That iconic sliver and flavour of Teochew cuisine
By Victoria Lim - Thursday, Mar 17, 2016
A piping hot bowl of Teochew noodle is placed in front of you; the aroma fills your nostrils as you take a bite out of the dumplings. But to your dismay, the dumpling seems to be lacking in a particular smoky seafood flavour that you can't quite put a name to it. Essentially, it is missing the tee po, sun-dried flat fish bones.
Commonly used by the Teochews, (Chaozhou, China) tee po is a key ingredient for them. This is a heritage of Teochew culinary culture and passed down over the centuries, according to Mr Lee Chiang Howe the second generation owner of Huat Kee Teochew Restaurant, which has been around since 1969.
It hails from the eastern Guangdong province of China in Chaozhou, a city situated on the borders of the coastal area. Due to the location, the residents' diet consists of mainly seafood. Fishermen would head out and come back with their catch, and those with surplus would salt and sun-dry them to preserve it – the old-school method. Fish balls are also a product of their food culture, where unsold fishes, are mashed and salted, hand pressed into balls and soaked in water (a reverse osmosis) to make bouncy and chewy fish ball sausages. That was how tee po came about – sole fish bones are not thrown out but sun dried and smoked. The result, a slice of crispy dry fish bone that harbours all the oceanic umami and saltiness. When cooked in soups or blended into powder for mixes with minced meat, it transform and screams..Teochew food culture.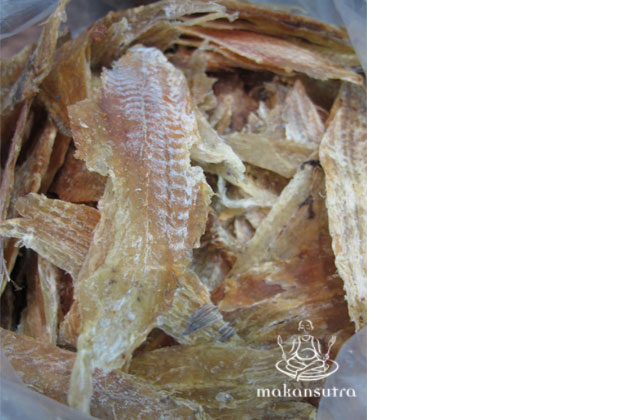 Times have changed since then, now tee po is dried and smoked in a specific temperature controlled room of 24-25 degree (not any warmer 28 as the flat fish would be cooked) with a fan to remove the moisture. Also a dehumidifier is used to remove any fishy stench.
Here are two hawker stalls that do justice to this magical ingredient – even grandmothers would approve of.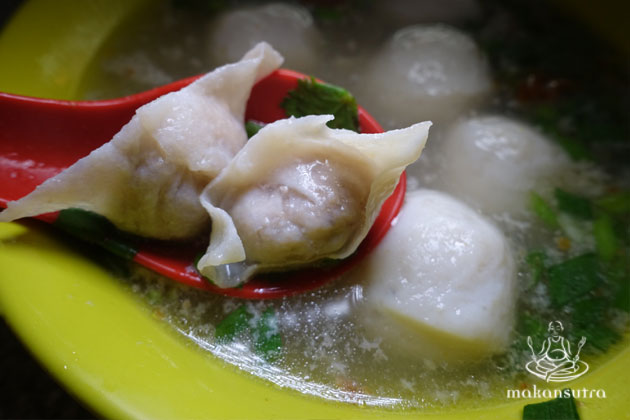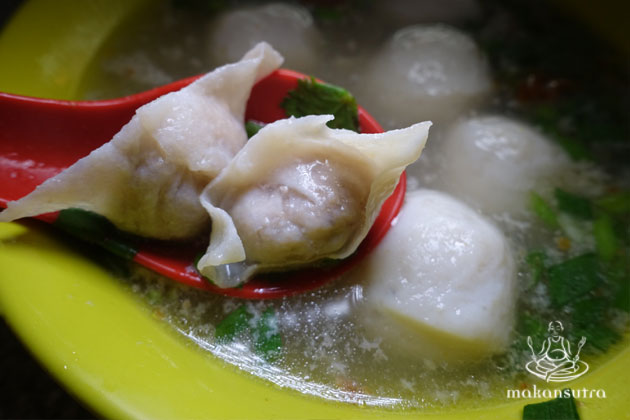 1/ Lao Sim Shredded Chicken Noodle, Blk 127, Lor 1 Toa Payoh #02-01, 7am-1.30pm, close on Mondays
The star of the stall is not the shredded chicken noodles but the hand-made her kiao (fish paste skin dumplings). Owner Ah Liang and his wife Doris wake up early in the morning to roll the fish paste skin into a thin translucent sheet, then roll and stuffed it with minced pork, mixed with roasted tee po powder – it is then folded into the shape of gold ingots. The result is a chewy, roasty and meaty fish paste skin dumplings.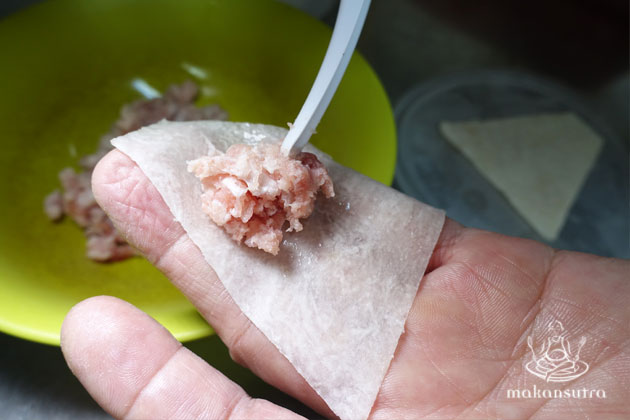 2/ 58 Minced Meat Noodles, Blk 58 New Upper Changi Road, #01-15
This is the original bak chor mee (minced meat noodles) from Chaozhou, China. Not quite the dry, fiery sambal version that we are familiar with (they don't have sambal in China back in the day) – it was given a Singaporean twist as we do like our food to be spicy. It comes in a hearty bowl of flavourful minced meat broth, chewy and al dente noodles, in a flotilla of minced pork, with the must-order-more dumplings that are spiked with tee po.