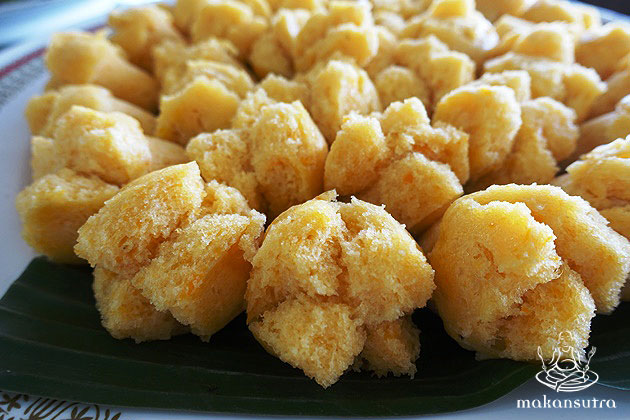 Terengganu: A charming and delicious fork off the road.
By KF Seetoh - Friday, Oct 10, 2014
Terengganu just isn't one of those high-on-the-list spots to which we head each time we think "escape trip to Malaysia". Safe for the divers or beach- and sun-worshippers who have to pass that way to their reef and ray haven at Redang Islands, this traditional old town does not seem to have much appeal, especially by way of food.
Or so you think.
When you've had your fill of the predictable lures of old Malacca, delicious Penang, swanky Kuala Lumpur and charming Ipoh, Terengganu is that other fork on the road that beckons a right turn (or left, or whichever is not the usual).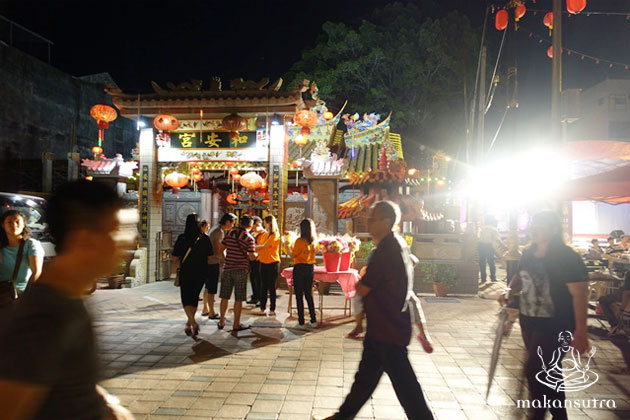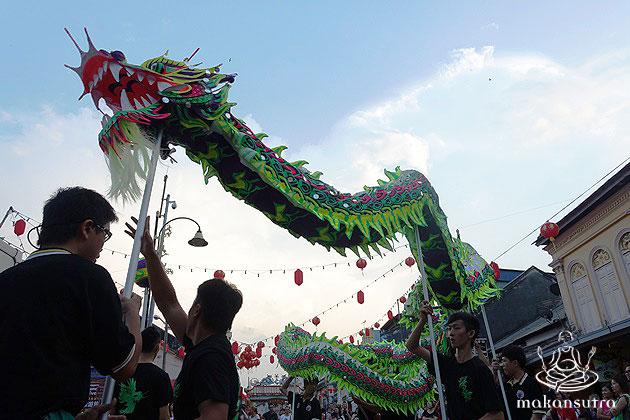 I used the excuse of enlightening myself at the recent Terengganu Peranakan Festival, for an exploratory trip there. To be honest, "Terengganu" and "Peranakan" are two terms that did not go together in my food culture vocabulary. It was indeed an eye and ear opener. What my eye saw opened up my palate and what I heard about them at the Festival intrigued me. At the shops, there were Vietnamese influences especially in some of the motifs and cuts of their mod-traditional dresses with an Ao-Dai look and feel. But not much culinary influences there. One of their "national" dishes is Nasi Dagang, or "trade rice", but this place isn't exactly a bustling trading hub of Malaysia, which makes this sleepy town a nice retreat from the smog-jams and buzz of city life. For starters, they have a 220-km beach and coastline, the longest in West Malaysia states.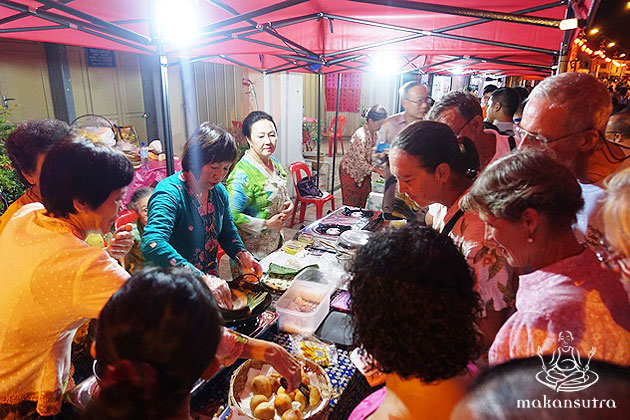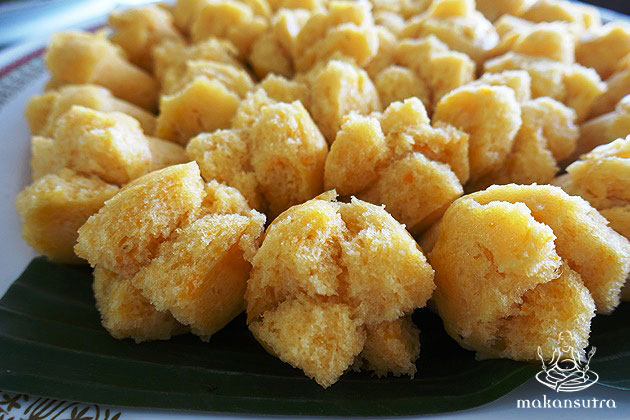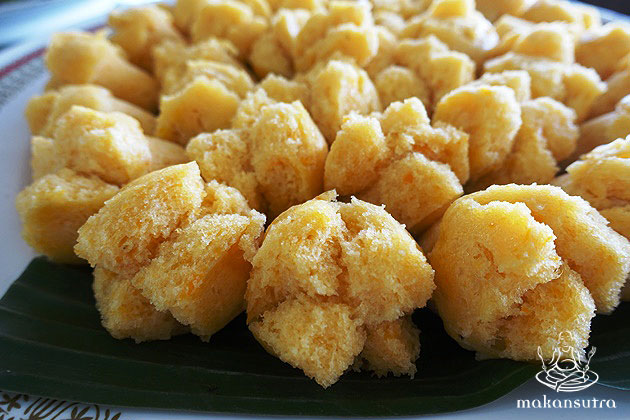 In her award winning Gourmand World Cookbook publication, Kulit Manis, author Puan Rosita wrote about how Terengganu got its name. One theory was "terang ganu", or bright rainbow in Malay, and another was "taring anu", or "fangs of something", by an hunter who shouted the term when he saw something to that effect. Whatever. But these stories and myth lend so much charm to a land for a true traveller. The book also mentioned how now is the timely wake-up call for Terengganuans and fellow countrymen to contemplate the importance and the fate of their heritage.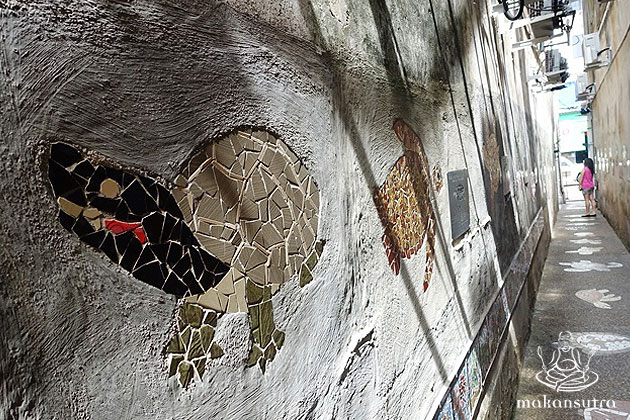 So, for starters, literally, here's my starter menu for first-time foodies seeking the bright rainbow's end of makan joy in Terrenganu. You see, I have this theory on travel: never explore on an empty stomach, only with an empty mind.
All we did was hop into a taxi for a half day ride (35rm an hour) and got this cabbie all excited. He could not believe our real interest was to makan. He went on overdrive to flush out gems for us.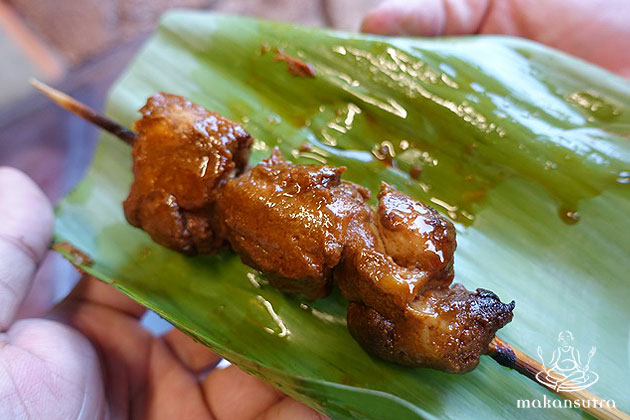 Madam Bee's Kitchen, No 177, Jalan Kampung Cina, Tel: +6012 988 7495
This is about their only authentic Terengganu Nyonya restaurant in the little stretch of Jalan Cina or Chinatown. The owners are descendants of the first kaptian of Terengganu and turned this almost-two-century old house into a little café out front. They have Terengganu style Nyonya chow like Nasi Ayam Kicap and Rojak Ceranang and will create more comforting stuff like Ayam Pachok (leaf-wrapped satay) if you give them some notice. Owners Mr. Teo Ken Bin and his co-owner wife and chef, Mdm Teo Choon Bee, are only too friendly to turn you down.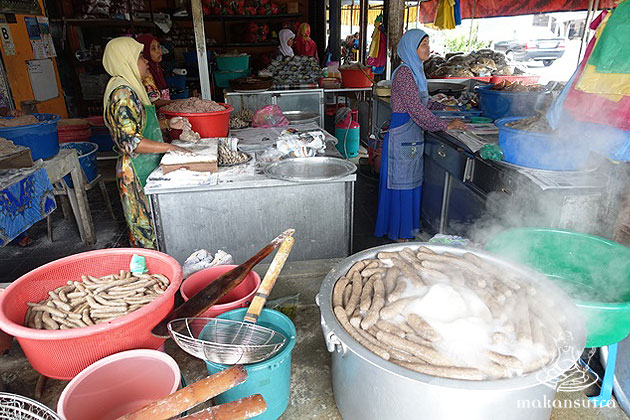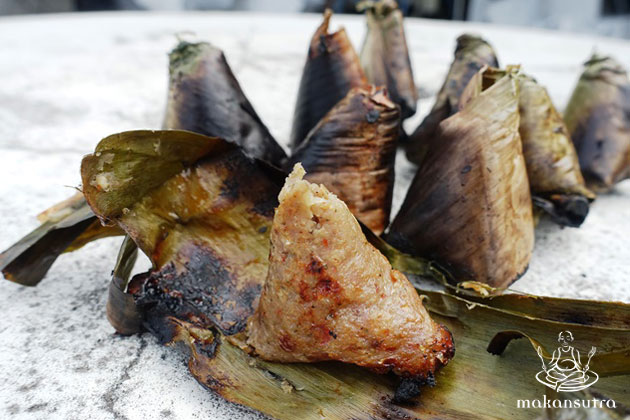 Keropok Lekor 099, Saaodah Binte Othman, Kampung BT6, Chendering, Tel: +6017 9381848
This little street-side stall touts a sign that says "Keropok Lekor" and hawks this iconic fish cracker. But look past it and go for their other "side dish", satar. They wrap minced fish with spices and grated coconut in little coconut leaf parcels and chargrill them in a skewer – all nine – in one. The best part – and ridiculously so – is that those nine come piping hot for only RM3.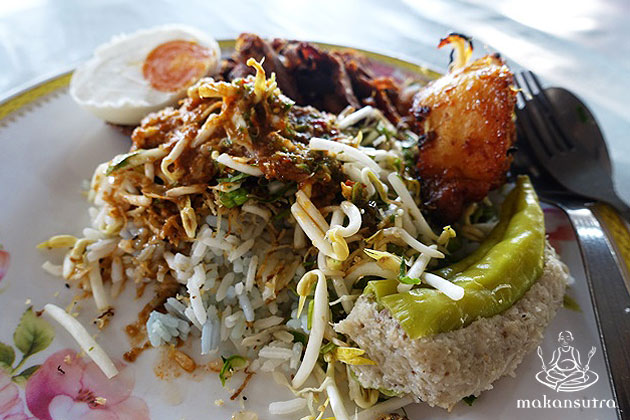 Fauzi Nasi Kerabu, 1020C Ladang Titian, Jalan Sultan Sulaiman, Tel: +6017 982 0021.
It's a little no frills stall, but the amount of seats they hold gives you an idea of its appeal. They grill juicy and roasty chunks of chicken at the shop front. Upon order, a piece is placed over a clever mixture of lightly flavoured plain and blue pea flower (bunga telang) tinged rice. A urap salad of raw chopped greens with spiced grated coconut sits beside with a blob of sambal. At RM3.50, this humble meal is a gem of a steal.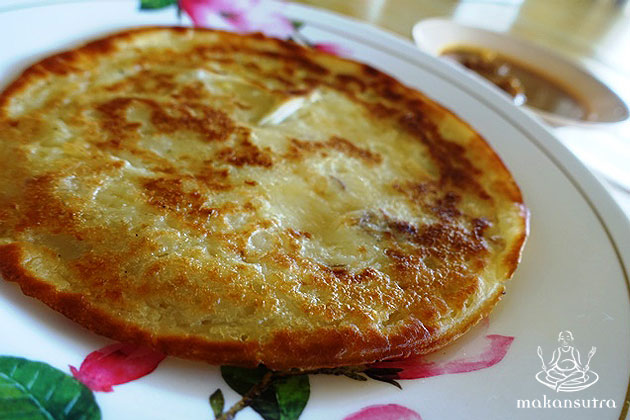 Restoran Lempeng, Lot 414, Kampung Rusila, 21080 Marang, Tel: +609 6178660.
This simple seaside café sells nasi melayu but they have this dish that the cabbie screeched to a halt for. It's softly sweet, smooth and fresh coconut pancake dipped in curry. This is so light and easy to chow on despite us already downing three other platters earlier. You have to wash it down with their tea or kopi (but demand that they use less or no sugar! They are very fond of sweet things).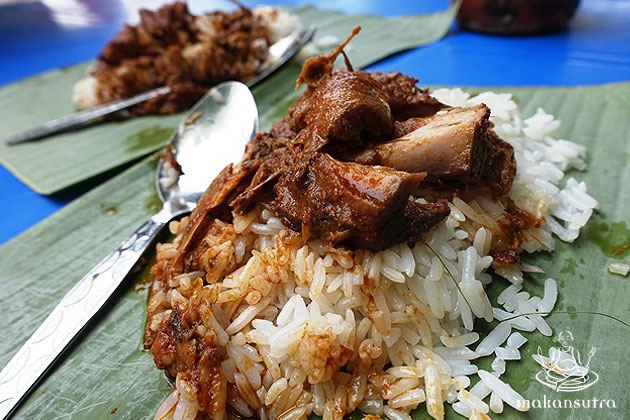 Mak Ngah Nasi Dagang, C140, Kampung Masjid Rajah, Chendering, Tel: +609 6171 140.
It's just a plate of plain aldente grains (how they like it) doused with a special chicken curry. Period. And they call it nasi dagang (trade rice). But the charming simple appeal of it (and the way they make it) packs the customers in each morning. It has a lightly sweet, savoury and spicy note, and a little pack at RM3 is just so comforting.