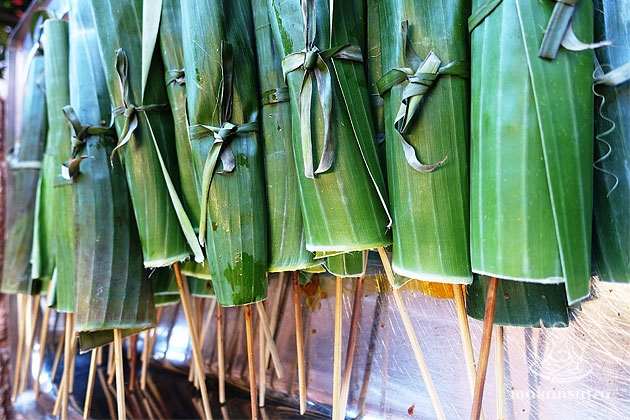 Terengganu Peranakan Food: Heard of Nonya style Kay Bacok from Terengganu?
By KF Seetoh - Monday, Oct 13, 2014
I was totally pique when the poster read "the first Terengganu Peranakan Festival". I had no idea they existed there, deep in this traditionally Malaysian Muslim town. So to Terenngganu I went, and sat near the front row in the seaside hotel function room, all ready to hear about how this aspect of their Terengganu culture came about. The main poster on stage featured food and nothing else, and this was because "our Peranakan culture is best told through makan" said one hard core local Peranakan resident. I was on high alert and all agog.
Terengganu's Chinese and Peranakan culture and population is pretty much contained in one street, Jalan Kampung Cina, or that about 1km stretch of Chinatown. No official figures are available but a local Peranakan resident reckons that there are about 5000 Chinese there and a small percentage, are Peranakans. So it was no surprise that there is only one Peranakan restaurant in town. And it was run by a family with that has links to the first Chinese settlers in Terengganu.
Her husband is a direct descendant of the first "kapitan" (Portuguese give name for the head of the local Chinese community) Zhang Zhaorong (1734 to 1820) of the town and their heritage comes as authentic as pearls of the orient. It is recorded that the first Chinese settlers in Terengganu (where they set up shop) came in and around the 1700s. I was so honoured to be given a glimpse of the two century old house the restaurant was sited in. The long old house has two courtyards and housed a few families and feels very lived in and old with stuff that many museums would like to have. But the little Madam Bee's Kitchen café our front is just an air-conditioned café and they sell unique and popular local and Terengganu Nonya chow…period.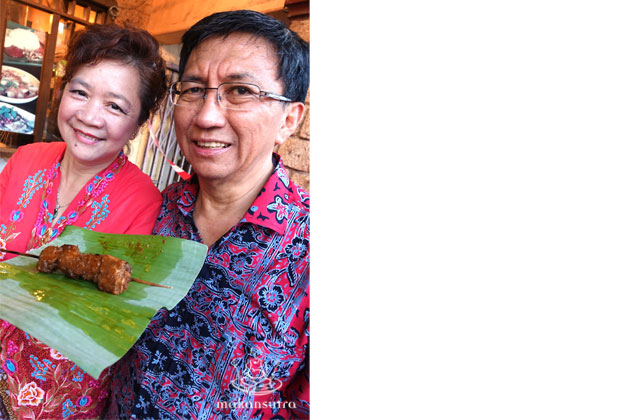 The owners, chef Mdm Teo Choon Bee and her husband Teo Ken Bin (a direct descendant of that first kapitan there) , runs the little cozy set up and the only difference it has from other comfortable cafes there, is the makan. Terengganu Loh Mee, Lek Tau Tng, Mee Jawa, Nasi Kerabu are offered, but not all true blue Terengganu Nonya chow and reeks of some Chinese and Malay flavour.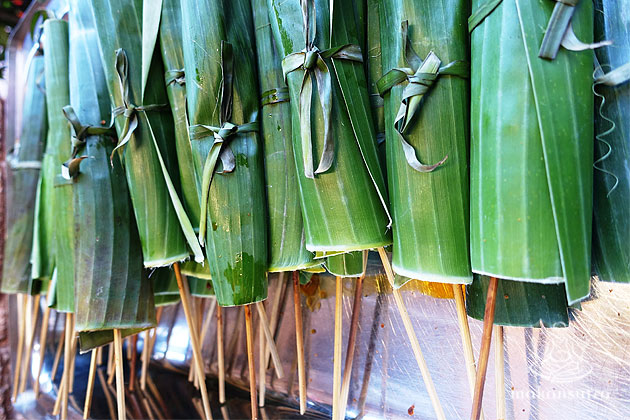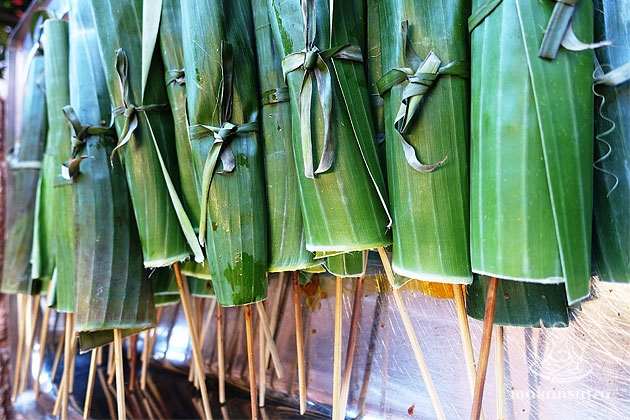 Then they brought out the stuff that made me stood up( literally, to take pictures) at an official dinner for the event participants which included Kay Bacok – individually leaf wrapped chicken satay (local marinate and ingredients) that was juicy and softly chunky.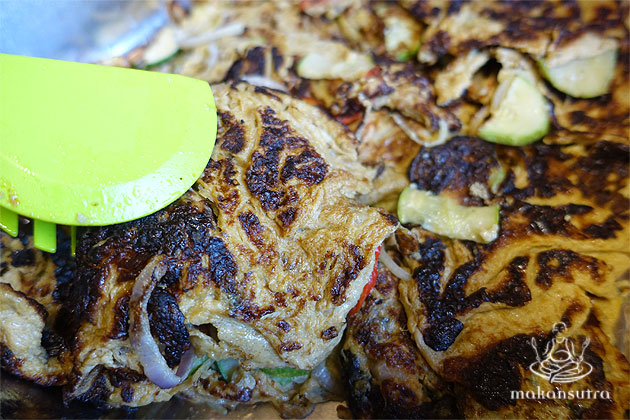 I had not seen this anywhere else. Kicap Telur is an omelette done with their unique sweet kicap or soy sauce- this is the kind of flavour which when had over steamed rice, is so comforting and homely. There was also the Kay Hong, a sweet chicken casserole that reeks entirely of something someone who loves you a lot would only cook- that dish requires a lot of time and patience to get right. Their Kerabu Sotong was so refreshing- and tangy and spicy soft squid salad done with raw local greens. It's all these dishes Terengganu Nonyas can call their own, stuff you won't easily find in other Malaysian states.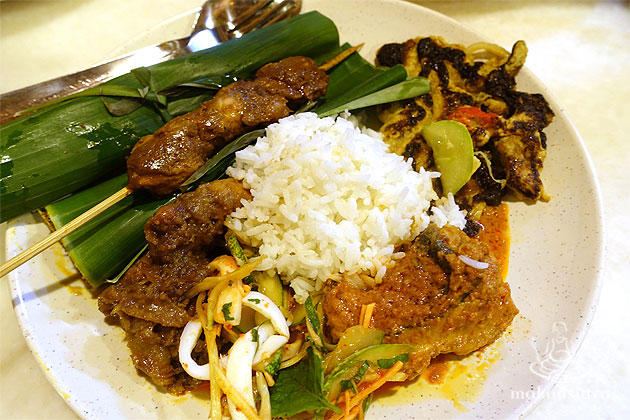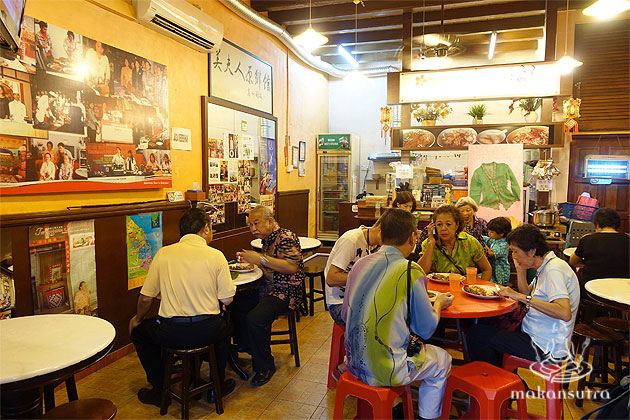 But here lies that little hurdle to enjoying the food there- these iconic dishes are not available daily as they are tedious to make. "But if you give us a couple of days advance notice for your group, we will happily cook them for you at the café.", beams Mdm Teo. And that call to them and the one hour direct flight up there, believe me, is well worth it.
Madam Bee's Kitchen
No 177, Jalan Kampung Cina, Terengganu, Malaysia
tel: +6012 988 7495
9.30am-5pm daily.
Facebook : Madam Bee's Kitchen