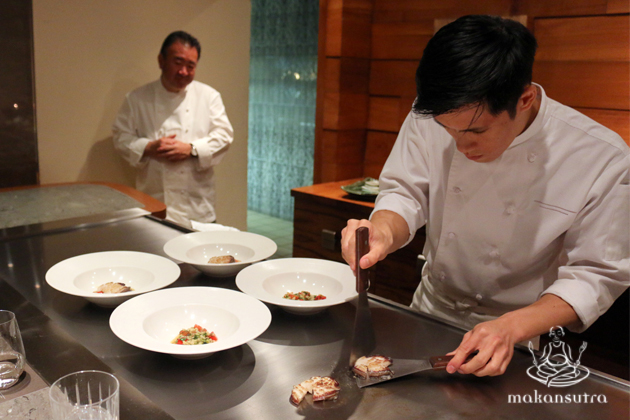 Tetsuya Wakuda's Passions
By Catherine Ling - Wednesday, Mar 25, 2015
There was little surprise when Tetsuya Wakuda was named 2015 Diners Club® Lifetime Achievement Award Winner, as part of the Asia's 50 Best Restaurants awards programme now in its third year.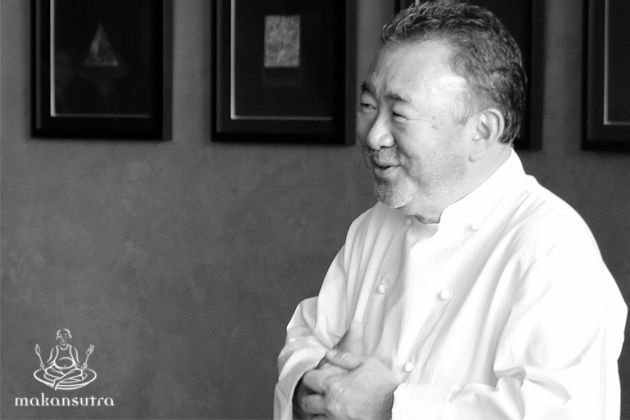 As head kitchen honcho of Waku Ghin in Singapore and Tetsuya's in Sydney, Wakuda-san has earned consistent acclaim for creating stellar Japanese dishes that also feature French techniques and ingredients – two cuisines celebrated for their strong traditions and vastly different approaches. Wakuda strikes a delicate balance that respects the heritage of both, while emphasising pure, natural flavours.  
At Waku Ghin, diners sing praises of Cape Grim wagyu tenderloin done sumiyaki-style (charcoal broiled) and then caramelised with soy and mirin. There's also whole Tasmania abalone grilled exquisitely with fregoula pasta and fresh cherry tomatoes from France.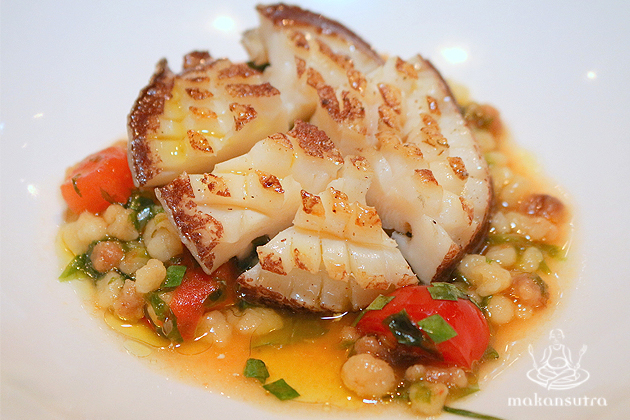 Wakuda is only 55. The affably unpretentious chef is honoured by the award but also seems amused. "Normally such awards are given to someone who has had a full lifetime of achievements and is almost ready to retire, but I am nowhere near retiring!"
"What inspires me is the passion for eating," says Wakuda. "People think that it's about the passion for cooking, but more than anything, you've got to have a passion for eating first. You can learn to cook from books, from working for someone, but your own palate is something you need to develop yourself."
For young chefs, he had this to say, "Whatever you believe in doing that you enjoy, keep doing it. For me, it is cooking."
"I travel a lot and eat a lot, to keep my interest going. Even at my age, it is still enjoyable. I don't feel like it is work. I look forward to come to the restaurant every day."
The Shizuoka-born chef who rose to fame in Sydney looked up to old masters in French cooking for many years, and revels in discovering new things that excites his palate. He is always exploring ways we can define our food.
Wakuda is at Waku Ghin in Singapore easily twice a month. He remains very hands-on in training his staff. His chefs spend six months to a year before graduating to one of the four service tables, preparing the multi-course meal on the teppan right in front of the diners. It's not an easy task because it also requires the ability to interact well with guests, and also answer any questions they have regarding the dishes, ingredients and the cuisine.
And who do they get for their first guest? Wakuda himself.
Of this huge test, one of his chefs said, "It can be quite nerve-wracking. I remember my hands shaking when I was serving him!"
Wakuda observes that a career in the food industry in Singapore does not get the professional recognition it deserves. In Australia, the staff have much better support from their circles. They could be from as far away as the United States, but when their families visit the restaurant, they are so visibly proud of them.
He hopes that the younger generation in Singapore are able to view and take this path with as much commitment as they would other careers.
"If you can cook, you can do anything you want. The world is so small. Even if you don't know the language, you can go places and live anywhere," he says.
On creating great dishes, ingredients rank first and foremost. "You have to start with good ingredients. It doesn't matter how developed the technologies are. And in cooking, you have to use all the senses; you put in your mind, heart, and body."
"Cooking is a very special and wonderful profession. And I never, ever, regret it."
Chef Wakuda is right. The lack of recognition can hinder people seriously pursuing cooking as a career. It's probably one of the reasons that of the 10 Singapore restaurants that made it to the Asia's 50 Best list, very few are helmed by local chefs.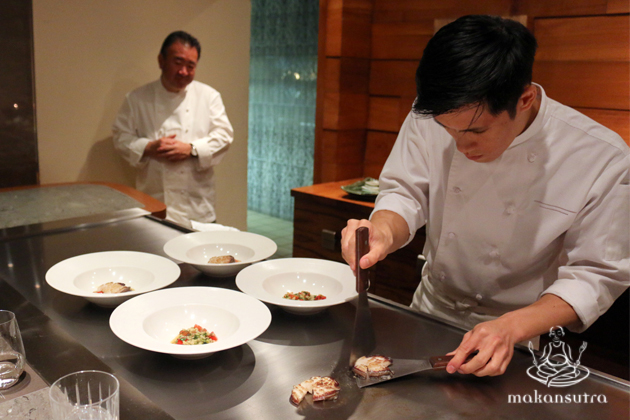 The World Street Food Congress, held from April 8-12 is one of the ways Singapore is seeking to address this issue with proper exposure, recognition and training opportunities. Whether it's at a fine-dining destination or a hawker stall, great cooking is both a skill and art that impacts the lives of others; it deserves due recognition and reward.