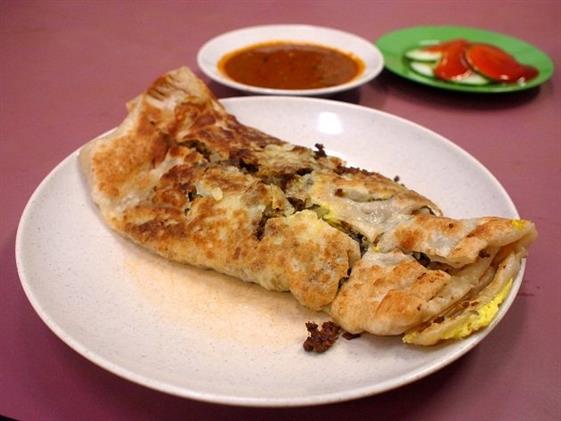 That Century Old Murtabak shop
By Hong Xinyi - Monday, Nov 12, 2012
Everyone who steps into – drives (window down) or walks past – Singapore Zam Zam is bound to be hit with a heady whiff of the Indian Muslim eatery's signature spice mixes. These alluringly rich aromas hint at the secret of success behind this North Bridge Road fixture, a gastronomic centurion and an icon which has been around in Singapore since 1908.
"The taste of our murtabak is different from other shops, and it's because of the mix of spices we use," says Zam Zam director Zakariah Talib.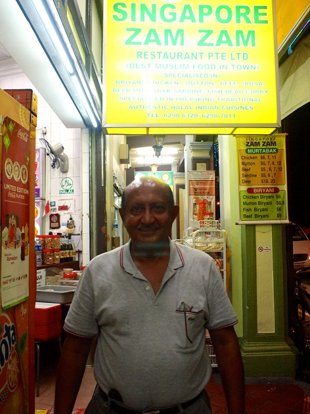 He started working at the restaurant in 2000, when owner Sulaiman C.V. sought his assistance. They are childhood friends – Mr Zakariah's father used to own a printing shop near the eatery, which has been run by Mr Suleiman's family for three generations.
Now 66, Mr Zakariah spends so much time here and naturally, his seasoned senses can hardly notice the strong perfume of the spices anymore, he says. But he can still clearly recall first tasting the famous Zam Zam murtabaks when he was six years old. "It tastes exactly the same today."
Why does Zam Zam insist on not changing the menu?
Mr Zakariah: Some customers have asked us, why not introduce new fillings like cheese? But that will spoil the taste. What we offer here is traditional Indian Muslim food in Singapore – murtabaks, briyanis, and mee goreng. And this is the only place you can get our food – there are no other branches.
The topseller has always been the murtabak. We have fillings like chicken, mutton, beef, and sardine. We introduced the deer filling three years ago, because some customers asked us to try it. We pioneered this, and then other restaurants found out and started offering it too.
Who are your regular customers?
Mr Zakariah: Mostly Singaporean Malays. We also get a lot of tourists, who find out about us when Zam Zam is featured on TV shows in their countries. Most recently, we were visited by Indonesia's RCTV.
We actually don't have many customers from India, because you can't really find murtabak in much of India. It originally came from the Middle East and murtabak is an Arabic word that means layers of flour, egg, onions, and meat. It is very popular during fasting month, because it is convenient to eat when you are breaking fast.
What makes Zam Zam's murtabak so special?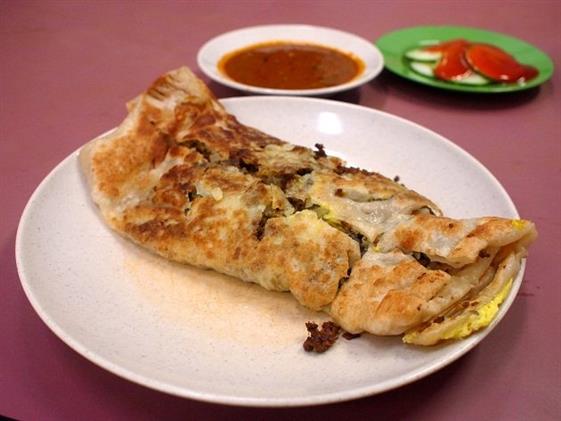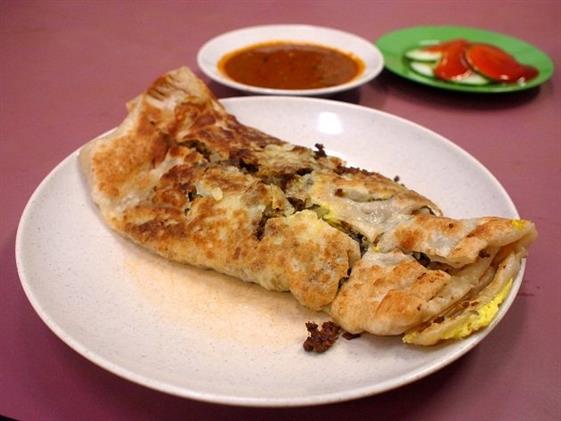 Mr Zakariah: For the dough, most people add milk, to make it sweeter. That works for prata, because you eat it with curry gravy. But for murtabak, the dough cannot be sweet, because you eat it with meat. So we don't use milk, otherwise the taste is not agreeable.
We also have a secret recipe for seasoning our fillings. Only Suleiman, our supplier and I know this recipe. Our supplier mixes the spices for us, so even our cooks don't know. It's all Indian spices, nothing special. The secret is in how you mix them.
Why has Zam Zam stayed in the same location for more than 100 years?
Mr Zakariah: When people ask where is Zam Zam, we always say it's opposite Sultan Mosque. So that's a very important landmark for us. If we have more branches, we will need more manpower, and now there are restrictions on foreign workers, so it cannot be done. Singaporeans cannot stand working in a hot kitchen. Even if you give them extra money, they still won't do it.
There are quite a few Muslim restaurants along this street. Do you get along with your neighbours? (Victory Restaurant next door, is a direct ardent competitor which also boasts a century of history)
Mr Zakariah: We are all quite friendly, we each have our own customer base. On Saturdays, especially, we are very full, and if customers don't want to wait, we cannot stop them going somewhere else.
Some retiring hawkers have been selling their famous recipes for millions of dollars. Do you think that will ever happen for Zam Zam?
Mr Zakariah: I'm sure the family wants to keep this place going themselves. Suleiman's two daughters, who are now in their 20s, will eventually take over. Indian families are like that. And if I am still around when they take over the business, then I'll do my best to help them.