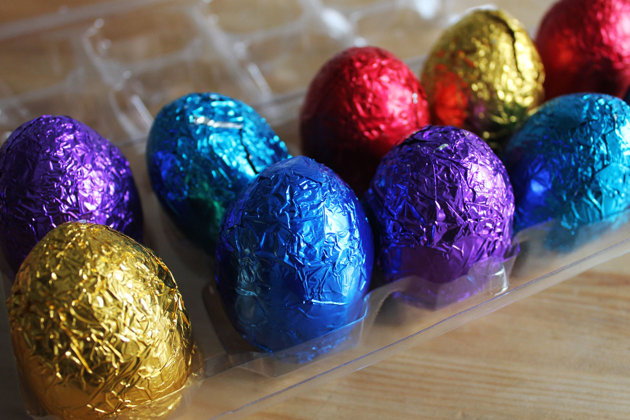 That Nasty Easter Egg Surprise
By Jade Hu (Images by Joanna Goh @ Makansutra) - Thursday, Apr 17, 2014
When you see garishly coloured candies and sweets and lollipops, rabbit ornaments and chocolate eggs lining the shelves and shop windows everywhere, you know the Easter season is upon us. While some of us have outgrown eagerly anticipating sweet Easter treats, we still relish the excuse to go choc-crazy over them.
A popular Easter goodie is the Kinder Surprise egg. It's the best of its kind – after wolfing down the milky, saccharine shell, out pops a plastic toy. What's not to love about that?
In Singapore, there are two Kinders being sold – the Kinder Joy and the Kinder Surprise. What's the difference? Kinder Joy's formula is designed to suit the hot Southeast Asian climate – to combat quick melting – with the egg split into halves. It is also directly purchased from Ferrero, the parent company, and sold in local supermarket chains, whereas the Kinder Surprise you find here is a parallel import by candy retail stores such as The Cocoa Trees. Also the Kinder Surprise is a chocolate-coated egg with the toy in the middle.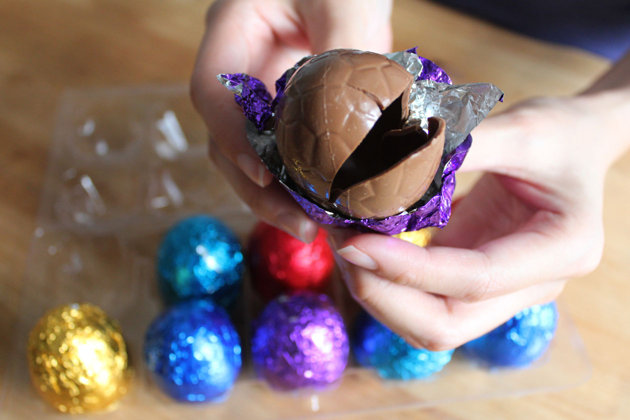 This innocuous-looking Easter candy has a dark side. In the US, the 1938 Federal Food, Drug and Cosmetic Act states that a confectionery product containing an inedible object inside, is not allowed to be sold within the country, unless the Food and Drug Administration (FDA) issues a regulation that the object in question has a functional value. What that means is basically any candy with a toy implanted inside is banned from being sold. This ban is to prevent children from accidentally swallowing the toy hidden inside the edible chocolate casing. Also this means that any type of candy with the same concept cannot be sold either.
But this did not deter some Americans from smuggling tens of thousands of these yummy chocolate eggs into the US from abroad – if caught, they would incur more than hundreds of dollars in fines. Apparently even unknowing tourists are not spared.
Kevin Gass, co-founder of Candy Treasure LLC, a company based in the US, managed to find a workaround, by encasing the plastic toy in a capsule, with a thick brightly-coloured ridge that clearly indicates that there are two halves to the chocolate shell. This is to warn children that something is embedded inside and they should not pop the whole thing into their mouth. This safer alternative to the Kinder Surprise was available starting last Easter, to the joy of the deprived American children.
This Easter season, as you enjoy your toy-filled chocolate egg, consider the millions of Americans who are still, till this day, unable to enjoy the original Kinder Surprise, no thanks to an antiquated – albeit sensible – regulation.