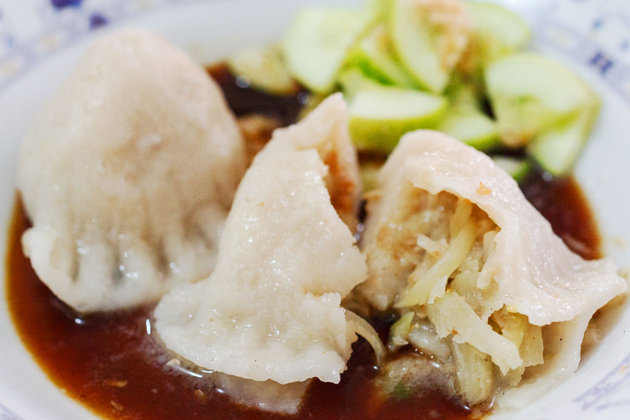 The Ah Pek's Pempek
By Marchellinus Hanjaya - Thursday, May 01, 2014
At a glimpse, you will not notice something's different… It's like a fish cake yet not quite. But it is. Pempek is Indonesia's version and varieties of fish cakes and fish balls. If you peer into the menu of the ubiquitous Pempek eateries, your curiosity will be piqued. It is known that the strange name 'Pempek' was given by the locals because it was once hawked by an "Ah Pek" (an old Chinese uncle) from South Sumatra who was believed to have created this cuisine in Indonesia. His version uses more flour than usual and it has its own unique appeal. He did so by combining tapioca flour with fish paste, churned it into several types of finished snack products, paired it with a sour, sweet, and spicy dipping sauce that they call cuko or cuka.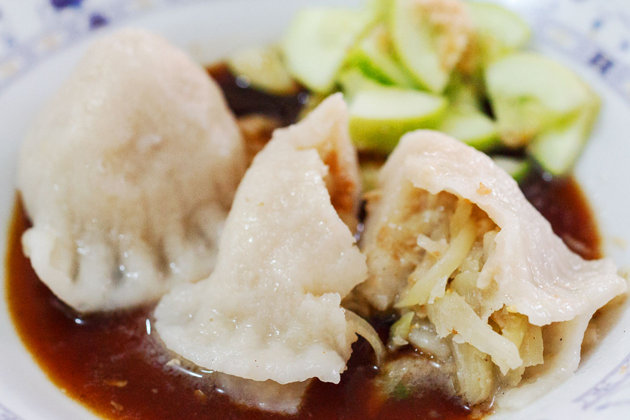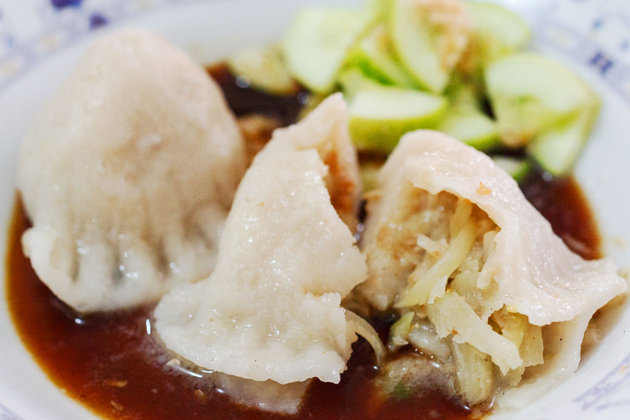 Almost all parts of the fish are used here. The flesh is the main ingredient of pempek balk, lender, telur, keriting, and pistel (varieties of Pempek). The skin is used for pempek kulit, while the guts and organs can be processed into pempek adaan or bulat. The most popular fish used is the Tenggiri (Spanish Mackerel). It's easy to obtain, has an appealing flavour and doesn't cost a lot. But some hardcore fans choose Belido (Knife Fish). Unfortunately of late, it is getting harder to find vendors and cooks using Belido for Pempek.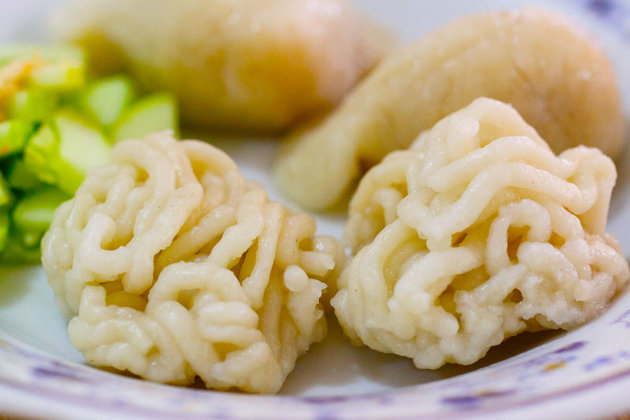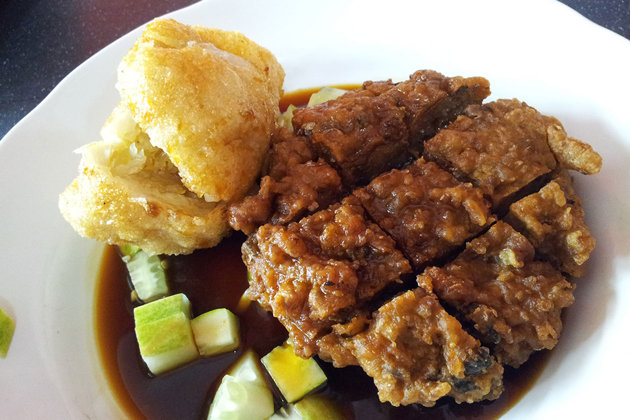 Indonesians' fondness for Pempek has grown through the decades. It is found in every city (especially popular in Sumatra) and more stalls are sprouting every day. Even the Javanese have a fondness of it. It tastes nothing like the fish cakes and balls we get in Singapore markets, with that distinct resilient, chewy and bouncy bite texture. Pempek is loved for its springy soft floury texture and savouriness. The seasoning and texture, plus shape, are what appeals. Pempek has also influenced the creation of iconic dishes like model, tekwan, celimpungan, laksan and even lenggang.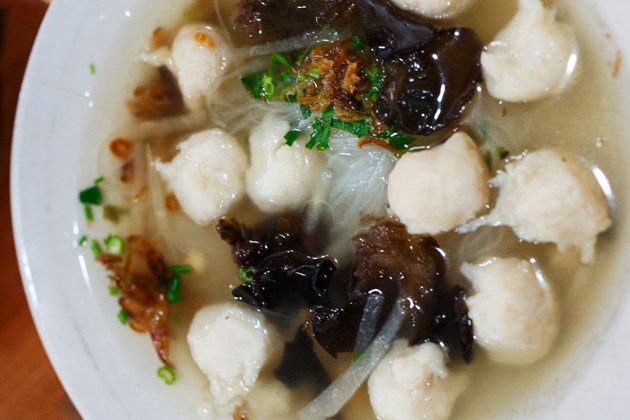 Selam or often called Kapal Selam (submarine), is the most famous or popular Pempek in Jakarta. They bury one whole egg yolk inside the thick-chewy fish cake. Lenggang is basically a grilled (or fried) version, mixed with egg and slices of Lenjer or Adaan. You don't want to pass on over Pistel – Pempek stuffed with seasoned green papaya and coconut milk.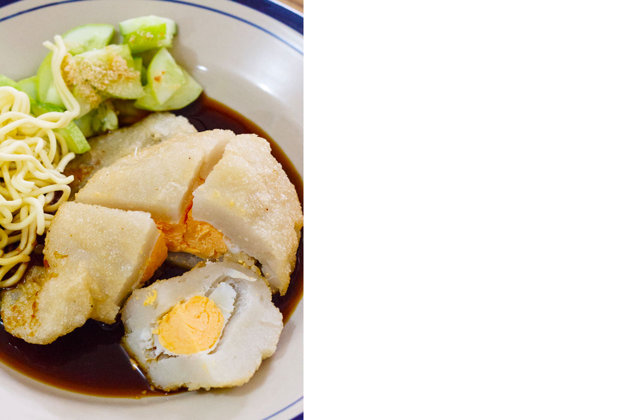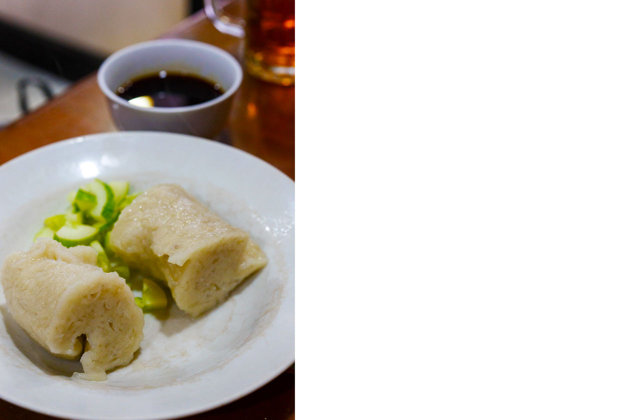 They come boiled, steamed, grilled, deep fried, light with a thin clear soup, with a thick and hot coconut milk soup, or wrapped inside banana leaf, the choice is yours.
Pempek 161, Jl. Boulevard Raya No. 26, Kelapa Gading Jakarta Utara, Indonesia