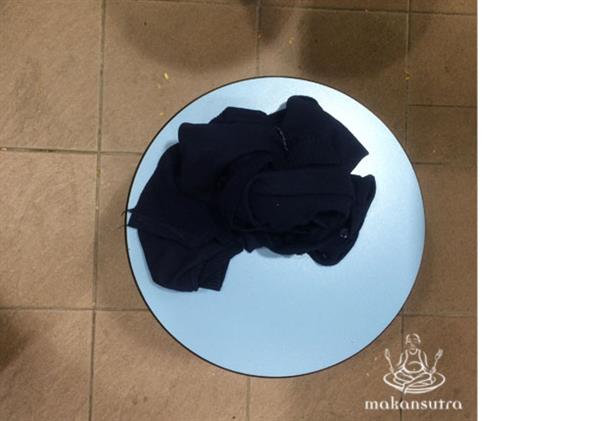 The Art of the Chope and Why.. V2.0
By Victoria Lim - Monday, Aug 29, 2016
Weekday lunch in Singapore's Central Business District is a carefully calculated and serious affair. It is when office mates will huddle together for good and quick comfort food, and more importantly, to get a seat at the hawkers, just to enjoy it. This is the art of "chope-ing", reserving a seat by placing the cheapest, "cleverest" or most useless personal item they have on them, usually a half used tissue pack or lanyards with office cards, on the seats.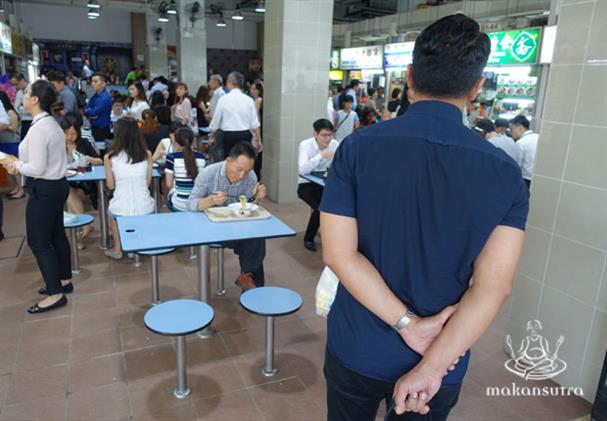 Many may mock the seriousness of it, but this will determine if you get to enjoy your lunch break or to wolf down your plate of chicken rice – to ensure that you will make it back in time to the office. Welcome to "chope-ing" 101, where only the best will survive the lunch crowd. The figures are staggering- over 100,000 budget feeders descend on about half a dozen hawker and food centres that can take anywhere up to 15,000 seated customers at any one time. Yes, it's a lunch jungle out there. Over 2.5 turns, you still have a shortfall of over 60,000 seats that are missed at lunch. Hence, the art of the "chope" has to evolve, as that little pack of tissue or pen, can go missing while you queue of Noodle Story's "chum-chum" noodles. Do bear in mind, this is an affluent city, so don't be surprised by the latest seat reservation tricks.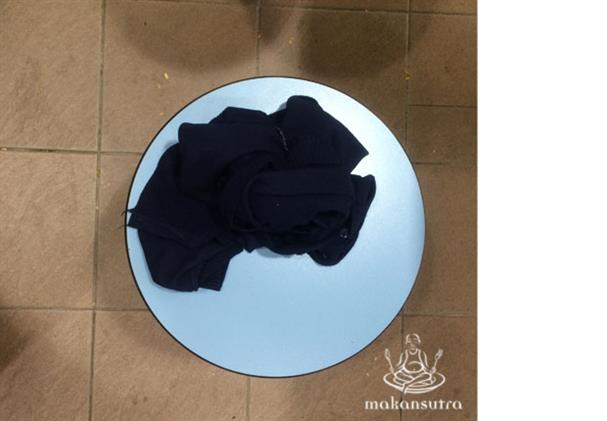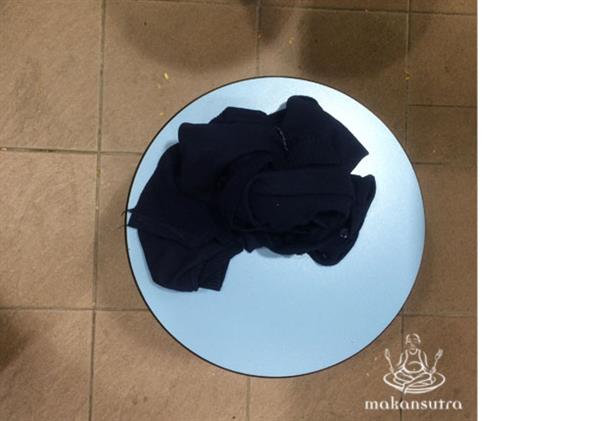 We went down to Amoy Street Food Centre (7 Maxwell Road) and Maxwell Food Centre (1 Kadayanallur Street) to check out what others are chope-ing their seats with.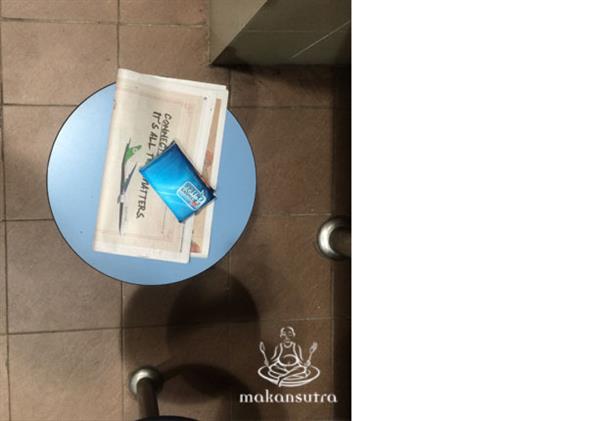 1/ Mobile phone
To be more specific, a cheap LG phone, according to James Tan who works in the security industry. "The table I am sitting at is near the stall that I'm getting my food from, so I can keep an eye out for my phone" says James.
We reckon that he has more faith in Singapore's security than we do since he works in the security trade. Frankly, we rather a "mamak shop" plastic phone (as if seat is reserved by a child).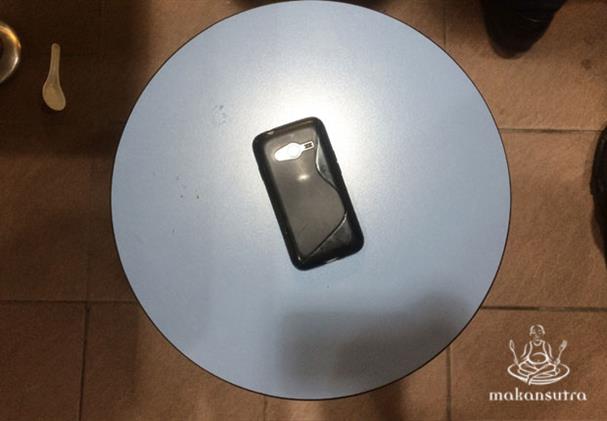 2/ Bag
"No valuables are inside my bag" replied Mr Situ, an engineer, when we prod him for an answer on why he left his bag without any supervision – the bag was left alone for a good 15 minutes, when he went to get his kopi-o.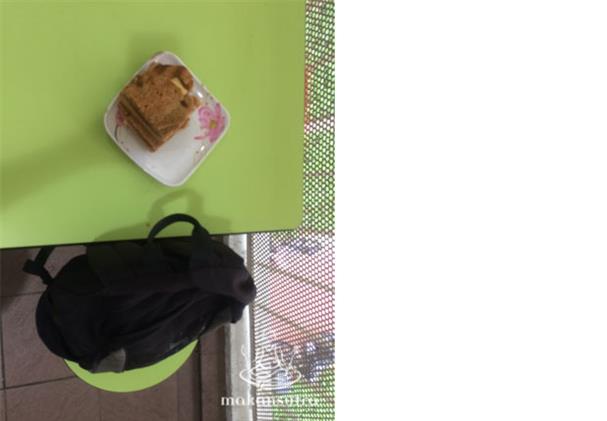 3/ Expired Chocolate Snack
The owner of Wee Coffee (#01-55) is the man behind this expired chocolate snack approach and many other expired goodies he placed on a table of six, near his stall, for his hard core regulars. "I didn't chope these (seats), others can still have it" says the owner, who declined to give his name. But he later confided to us that his regulars know that these seats are for them, however he wouldn't stop anybody from sitting there.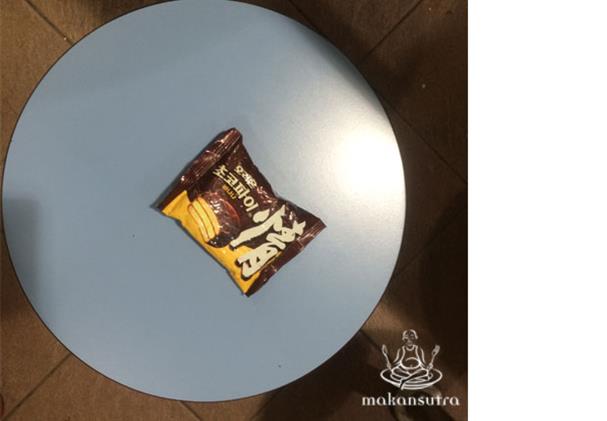 4/ Singtel Prepaid hi!Card
We noticed that Stanley Lim, a banker, picked up the prepaid card from the floor and place it on his seat. "If others can use tissue packets or office cards, I think this prepaid card is fine, as long as it's acknowledged by others" Stanley says. And preferably with no more credits, we say, or it will make someone's day.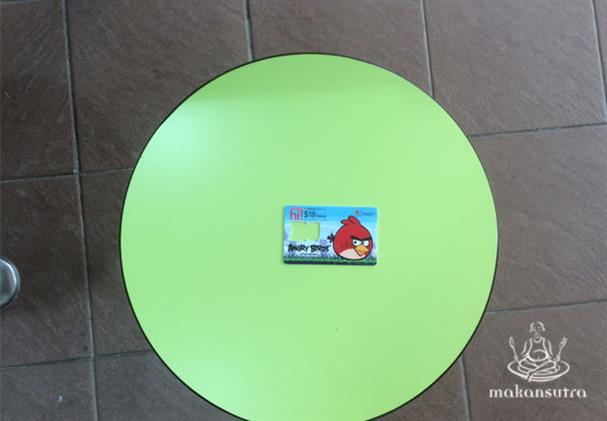 5/ Paper Fan
The most practical and valuable item in the hawker centre. "If the hawker (centre) gets too hot and stuffy, I will use this fan to cool myself down. I'm killing two birds with one stone" says Mrs Lee, who works in the banking industry. Then again, so will another hot under the collar lunch hawk.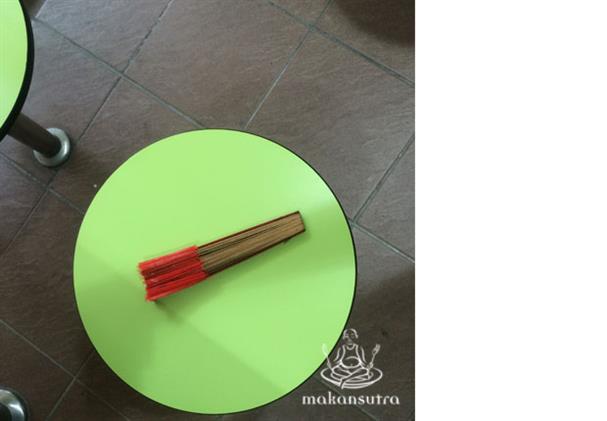 This is the world of the hawker centre "chope" and only in Singapore can you find world class "chopes". What's next.. old ipads and mp3 players?