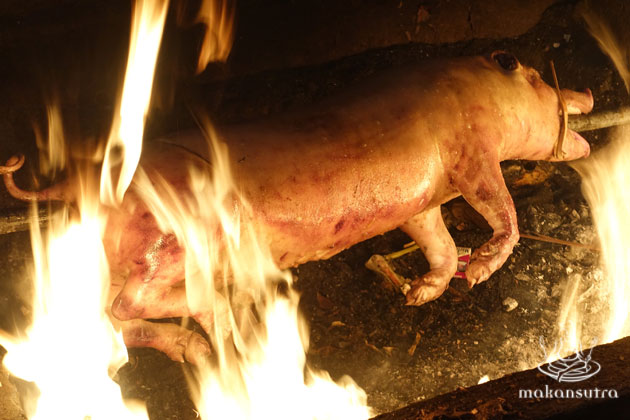 The Best Babi Guling in Bali?
By KF Seetoh - Thursday, Dec 24, 2015
It was the same feeling I had when I first scribbled some online words about Ibu Oka's Babi Guling some 18 years back- tasted like chicken, so soft and moist, freshly done, just a couple of pigs a day, spicy lawa salad etc.. Then, our cabbie dropped us off for lunch at some uncomfortably predictable seared salmon over mash place in Ubud, so I decided to buy him lunch, at his place of choice.. and we queued behind the mongrel doggie and a line of locals at the temple in Ubud central. It was unforgettable, then. Now the famous and Ibu Oka is but a shadow of what it was back then and truly forgettable. They have gone the central-kitchen-for-tourist route down south of quality. Sure, I had many occasions to check out the other so called famous new babi guling names there like Pak Malen, Ibu Cokra, Pak Candra, Bu Dayu etc… but the feeling was not there.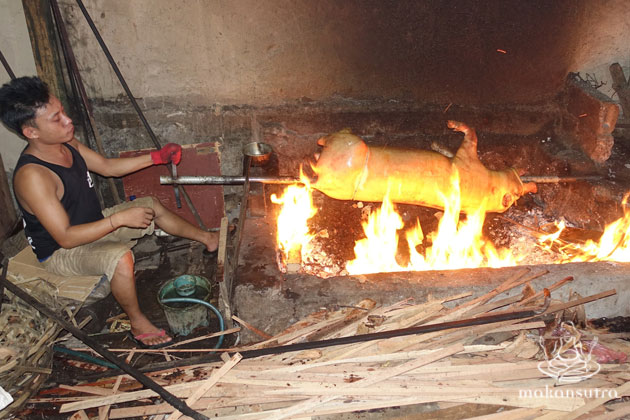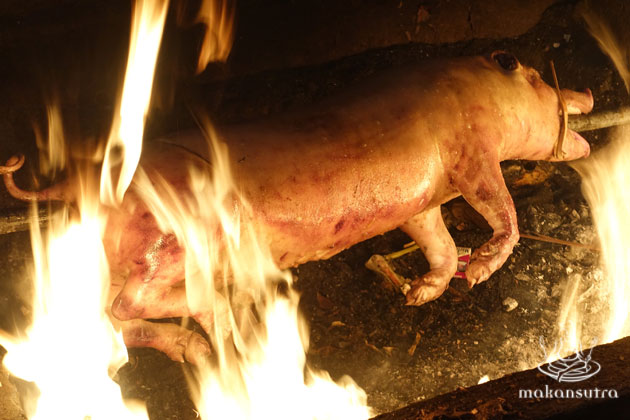 And if you happen to be in Bali this week to escape from the predictable commercialism of Christmas and New Year in Singapore, then you're in luck. I stumbled across this 'secret gem' and 'hidden wonder' of a babi guling place that brought back all those sensations, and even better. That feeling now goes to Selingsing Cepaka Warung Babi Guling. Bravely ignoring those online comments about this 'hard to find, gem in a haystick' place, I made that 50 minutes bumpy ride out of Seminyak to this little babi guling temple and had a good chat with owner Ibu Suci. They roast two 60kg pig (just ten metres from the diners behind a low wall and in view of the hungry hordes) every day and close when they sell out each night, usually by midnight. Everything was made fresh on location, from chopping up the spices and mixing up with pigs blood and spices to make a lawa salad for the rice, to slicing up the entire pig and it's crispy skin and deep frying the offals. And in his 19 years in Bali, my makan buddy Hans Harumal told me "I've never been to this place nor have I had a babi guling of this size done so moist and flavourful", and he is a big babi guling fan.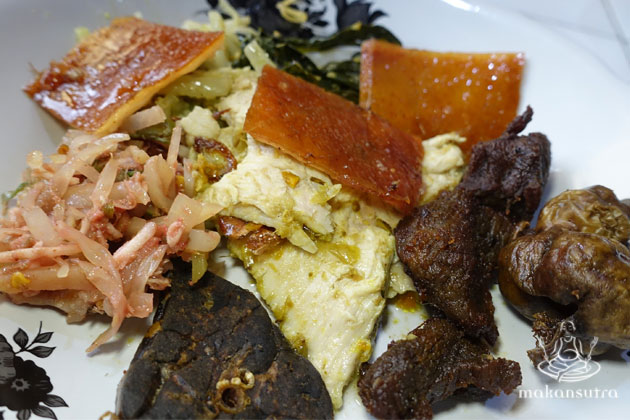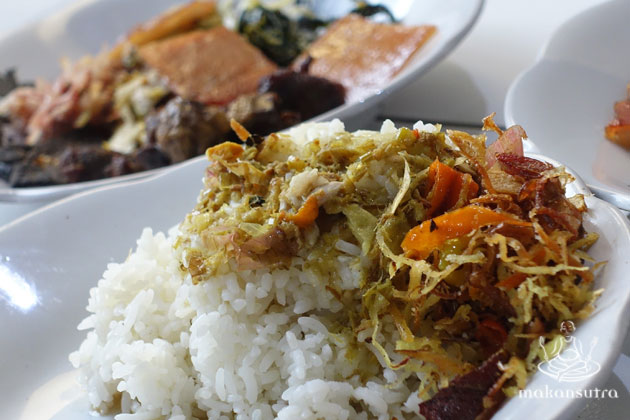 The savouriness, saltiness and spice level, is not rendered for tourist palates (the majority of her customers are local village folks in the neighbourhood). The old Bali grains they used were spot on- fluffy, long grained, loose and sweetly aromatic. "For the last 20 years, since we opened, we only cook two pigs each evening. We can't handle more as it's very labourious" Ibu Suci informs me and she seemed happy to see a Chinese Singaporean eating there as she hardly has any Chinese customers other than those from Surabaya and Jakarta.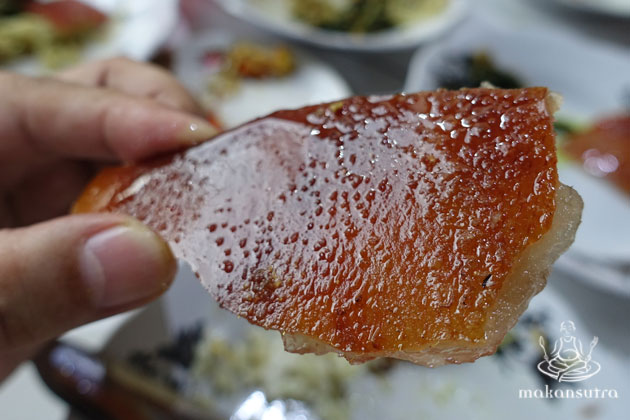 Best to go by 5pm and watch them grill the last pig before they serve it up at 6pm.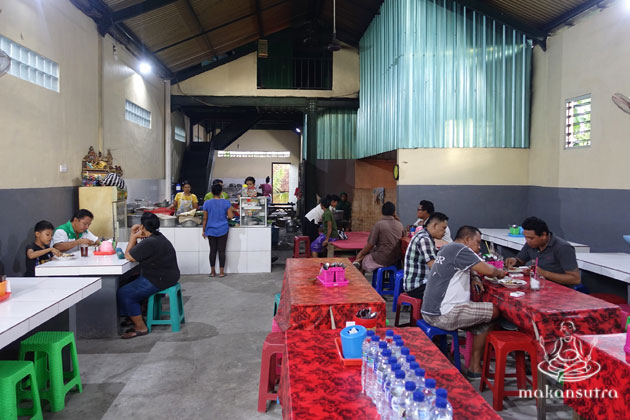 Selingsing Cepaka Warung Babi Guling
33, Jalan Desa Cepaka, Tabanan, Bali
6pm-2am (or when they sell out) daily
Tel: +6281 337 854662 (Ibu Suci speaks only Bahasa)