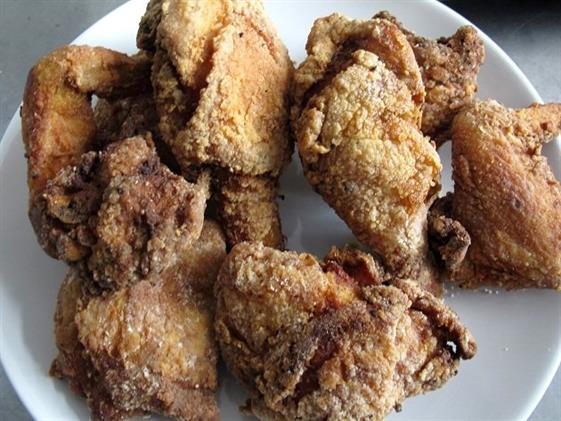 The Best Deep-Fried Chicken Recipe Ever!
By Sheere Ng - Tuesday, Jun 12, 2012
"Best fried chicken recipe ever" goes the headline.
How not to resist picking up a magazine with those words? Bon Appetite Magazine's February issue had this headline a few months back, so we picked up a copy to try out the recipe.
And we are glad we did, because the recipe is detailed, easy, and makes a helluva deep-fried goodness. While we can't claim it is the best, we can tell you that some ladies in the office – who usually can't bear to get their hands dirty – didn't hesitate to sink their manicured fingernails into it.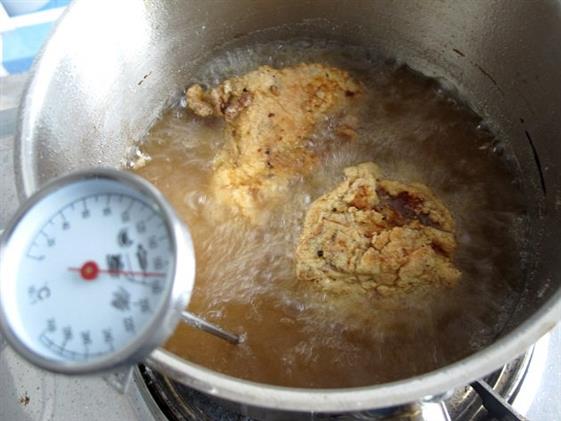 Oh, we also set one aside for an hour to test its resilience against our humid, tropical weather and it passed with crisp, golden brown colours!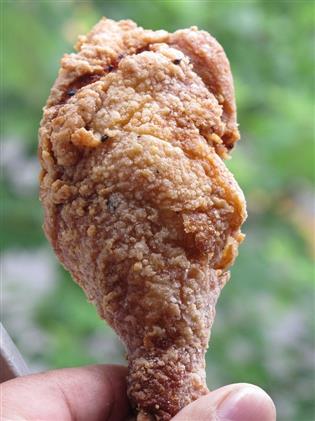 Ingredients
2 tbsp salt, 2 tsp plus 1 tbsp freshly ground black pepper, 1½ tsp paprika , ¾ tsp cayenne pepper, ½ tsp garlic powder, ½ tsp onion powder, 1.4kg chicken, cut into 10 pieces, 1 cup buttermilk, 1 large egg, 1½ cups all-purpose flour, ½ tbsp cornstarch, Peanut oil for frying
Special equipment: A deep-fry thermometer (especially important for first timers to achieve the crispiness)
Method
Whisk 1 tbsp salt, 2 tsp black pepper, paprika, cayenne, garlic powder and onion powder in a small bowl.
Season chicken with spices. Place it in a bowl, cover and chill overnight.
Let chicken stand covered at room temperature for 1 hour.
Whisk buttermilk, egg, and ½ cup water in a bowl.
Whisk flour, cornstarch, remaining 1 tbsp salt, and remaining 1 tbsp pepper in another bowl.
Pour oil into 10"-12" cast iron skillet or other heavy, straight-sided skillet to a depth of ¾".
Prop deep-fry thermometer in oil. Heat over medium-high heat until thermometer registers 177 Degrees C.
Meanwhile, dip chicken in buttermilk mixture, allowing excess to drip back into bowl.
Dredge in flour mixture; tap against bowl to shake off excess.
Place 5 chicken pieces in skillet.
Fry chicken, turning with tongs every 1-2 minutes and adjusting heat to maintain a steady temperature of 149 – 163 Degrees C, until skin is deep golden brown, about 10 minutes for wings and 12 minutes for thighs, legs and breasts.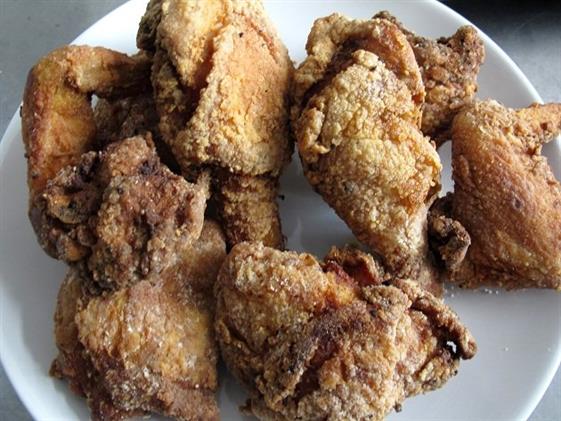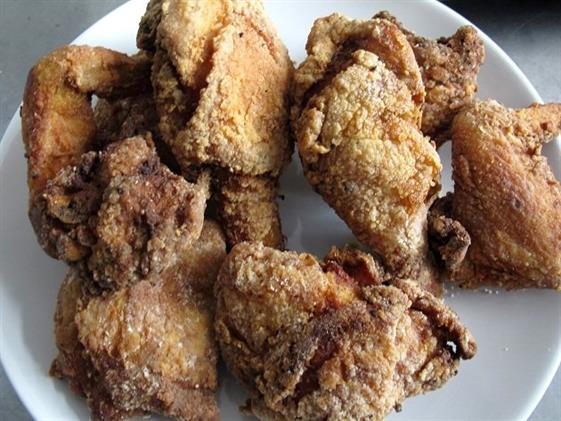 Using tongs, remove chicken from skillet, allowing excess oil to drip back into skillet.
Transfer chicken to a plate laid with kitchen towel.
Repeat with remaining chicken; let cool for at least 10 minutes before serving.