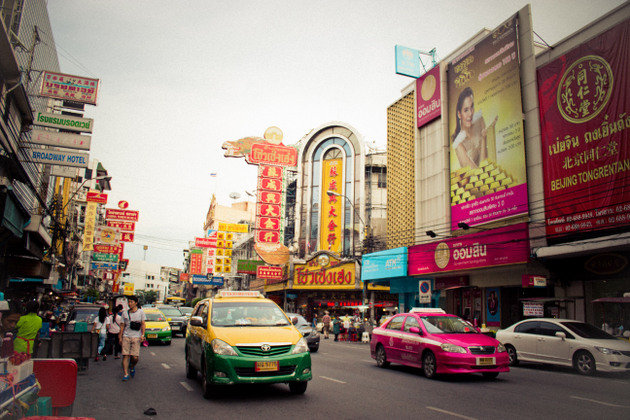 The Best Hawker Street: Yaowarat
By Pim Yunyongkasamsuk - Thursday, Sep 05, 2013
Go to any popular destination in Thailand and you'll find street food vendors in all major areas. Street food culture is prevalent in Thailand because it's a way of life for the merchants. Yaowarat, Bangkok's Chinatown, is one of the oldest areas in Bangkok. The bustling street food scene lights up at night, evoking a culinary party amid the district's traffic jams. Cars, food enthusiasts, and merchants crowd around each other each night. If a visitor stops by a particular food stand today, they can expect that same dish to taste the same years from now.
Yaowarat's culinary roots start with its residents. It's the people of Yaowarat who keep food authentic. Three generations of Thai-Chinese residents keep their ancestors' savoury cooking alive – this is what keeps Thai food here consistent. The locals are aware of Yaowarat's many accolades, including the Best Hawker Street Award, by the World Street Food Congress – an event that aims to preserve, professionalise, and create new possibilities in world street food culture – curated by Makansutra in Singapore.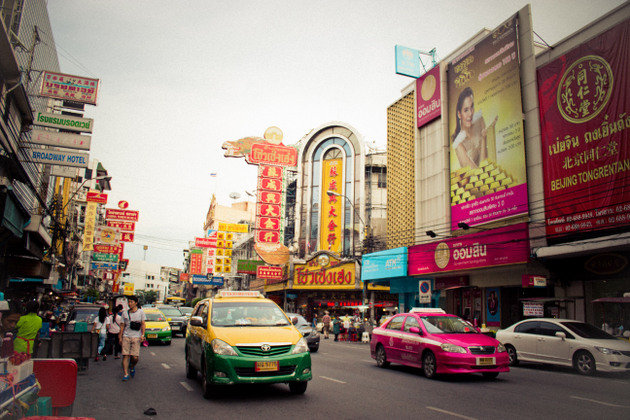 Yoo (433 Yaowarat Rd), a family business that's been operating for 80 years, is reputed as one the best shops for fish balls. "Our Yaowarat Road is one of the oldest roads in Bangkok and is home to many generations of Chinese immigrant. We are the third generation who cooks these kinds of food. Yoo has been operating for three years but the fish ball recipe started 80 years ago," says Kancharos Pongphan, Yoo's restaurant manager who wholeheartedly agrees when asked about Yaowarat being crowned as Best Hawker Street.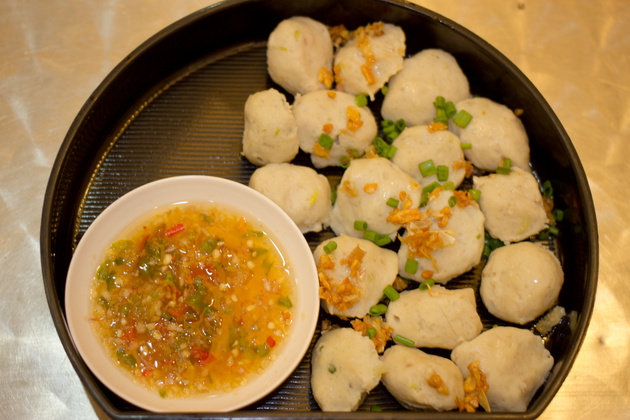 Their fish balls are made from Spanish mackerels and prepared fresh daily. Their main goals are to nourish the customers with healthy selections – sticking only to the best ingredients. The fish balls are seasoned with crunchy garlic, all made from fish and no flour, and comes with spicy lime chili sauce with garlic.
Thanagon Chalernphimonkhun, a Chinese donut merchant, has perched his stand at the middle of Charlerm Buri intersection for the last 20 years. "I'm proud for Yaowarat and all the awards because I know the quality of food impresses all visitors. I never learned how to bake Chinese donuts. That knowledge was passed down to me from my grandparents. I'm the third generation. The recipe was started in Banglumpoo District 42 years ago," he recalls.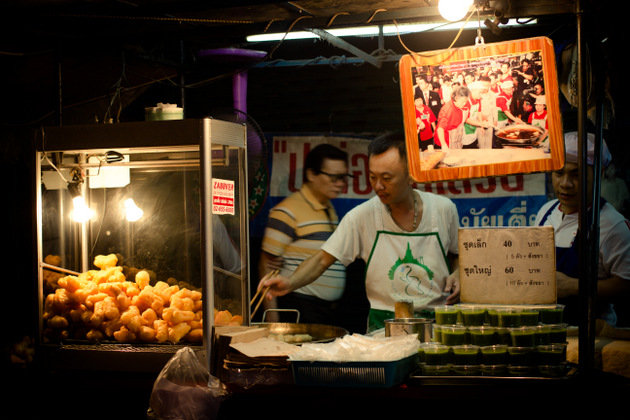 Another award, Top 20 Street Food Master, is won by the Chiang Ji Teochew Porridge (54 Soi Bamrungrat). This hole-in-the wall stall is an example of heritage and pride of cuisine. They offer Thai-Teochew pomfret fish rice porridge in a very old school set up, with wooden ventilation structure that sits atop the wood-fire stove. They cook the porridge with clear fish broth and topped with slices of sweet pomfret fish, as fresh as it can be, speckled with fried garlic and pickled vegetables. Judging from their loyal following, they have kept the heritage alive.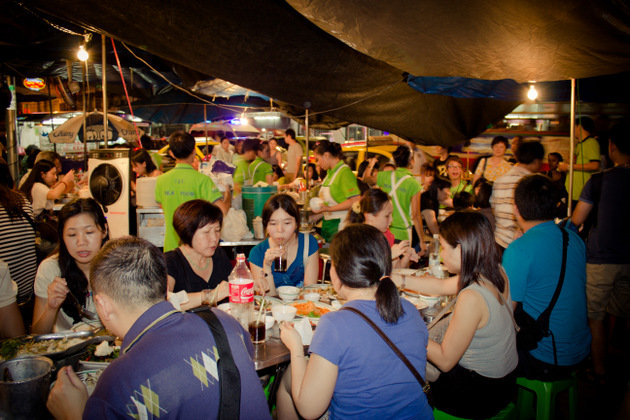 Yaowarat's residents are the reason the district lights up at night. First to third generation descendants keep their ancestors' culinary traditions alive and built the district's reputation to what it is today, and with the pride, the heritage will continue for more generations to come.