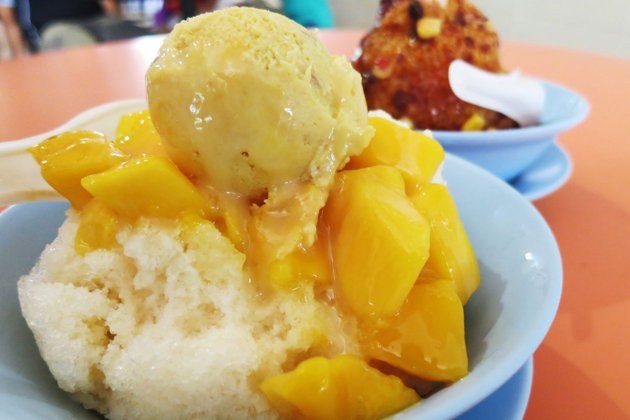 The best makan bang for your $2.50
By Jovita Ang - Wednesday, May 28, 2014
Having $2.50 on a lean wallet day isn't going to stop me from having a good meal. From $0.90 for my teatime pleasure, to $2.50 for a good plate of noodles, we can have it good here. Here are five ways in Singapore, voted the world's most expensive city this year by Economic Intelligence Unit, to devour it on the cheap.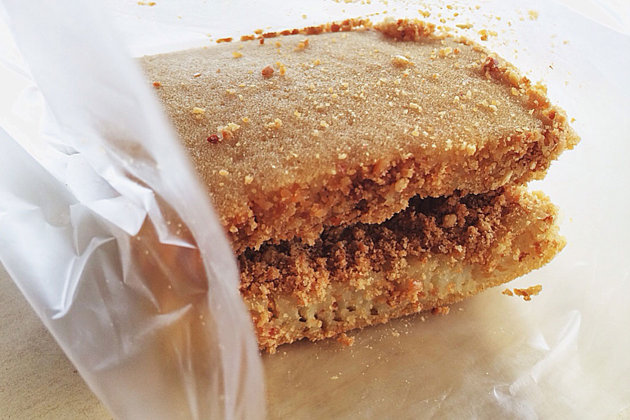 1. Frankie's Peanut Pancake
121 Telok Ayer Street
Opening hours: 8am to 4pm (Closed on Saturdays and Sundays)
This humble pancake was spot-on in so many levels – it was pancake heaven. Each bite was a pleasure with their generous splash of peanuts between the soft gummy and fluffy pancake. Even after sitting out an hour, the pancake still remained appealingly comforting. Finishing two was no problem, and when I quickly went for my third, the uncle rejected my payment and said, "Here, give you one for free! I see you like it so much!"
Price: $0.90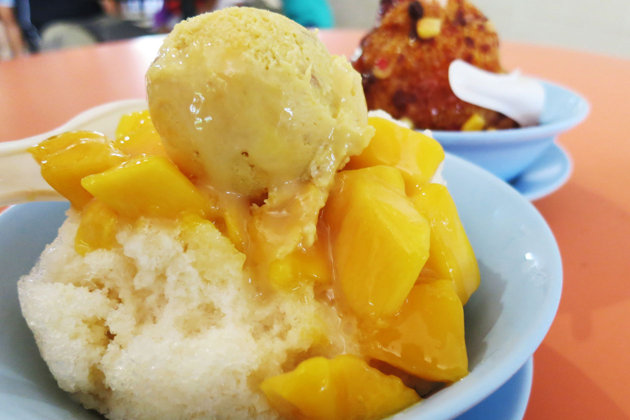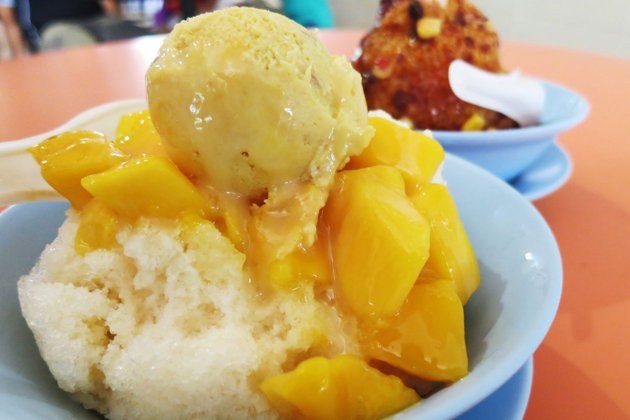 2. Jin Jin Dessert
Blk 6 Jalan Bukit Merah, ABC Brickworks Food Centre #01-20
Opening hours: 12pm – 10pm on weekdays, 12pm – 7.30pm on weekends, (Closed on Wednesdays)
Why pay $8 for a bowl of Gangster ice (mango-durian crushed ice) when you can get a really good one, at $2.50? One mouth was all it took to bust my shiok-o-meter. Chunks of sweet mango and a ball of thick durian puree, then drizzled with condensed milk and voila, time for a fruit party explosion. I also had their Penang Ice Kachang, but it wasn't impressive. The crushed ice was not soft and "snowy" enough and I literally had to give it a knock each time I tore in. They were stingy on ingredients too.
Price: $1 – $2.50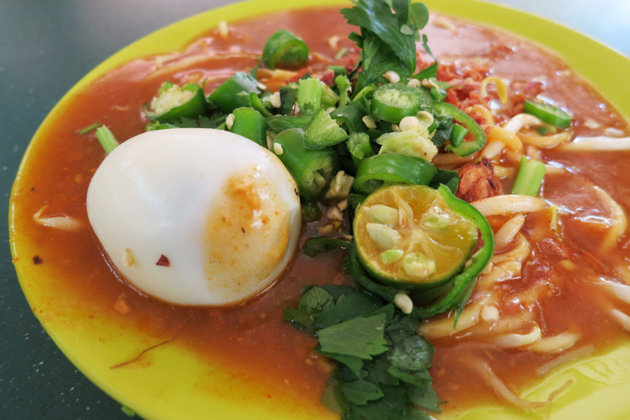 3. Inspirasi Stall
New Upper Changi Rd (beside Bedok Interchange), Bedok Town Food Centre #-01-11
Opening hours: 12pm – 9pm daily
Known for their mee rebus and mee soto, this stall had me swooning over both. Makansutra notes that their standards have headed a little south of late but yet they still have their ardent fans. No, it's not your gourmet dining with strategically placed noodles and well presented sauce served on crisp white plates. Just a messy platter of yellow noodles drowned in spicy sweet potato based sauce, threatening to spill onto your fingers if you slip up. The sauce was smooth, rich, redolent with seafood stock, spicy and sweet. I left none behind. Their mee soto broth, although was lightly sweet, was made even more moreish with a huge portion of tender shredded chicken and crunchy beansprouts.
Price: $2.50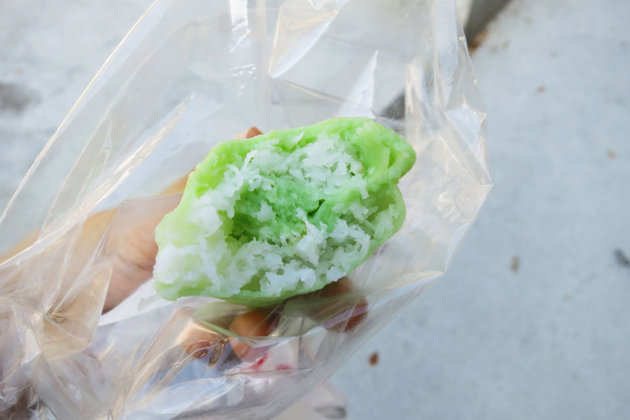 4. Tiong Bahru Galicier Bakery
Blk 55 Tiong Bahru Rd, #01-39
Opening hours: 10am – 9pm (Closed on Wednesdays)
Their kueh dar-dar were so good my friend and I went back for another five more each. It was laden not with the usual gula melaka brown grated coconut, but instead with a white version, and firmly wrapped in a baby soft crepe. The filling was so fragrant and smooth on the throat. I particularly enjoyed their ondeh ondeh too. Its skin is made using orangey sweet potato, and filled with a smooth oozy and rich gula melaka, and further enhanced with sesame seeds. This bakery would make you want to give everything a try, but skip the kueh ambon. It was too tough and lacked the necessary soft , spongy and fluffy texture.
Price: from $0.60 onwards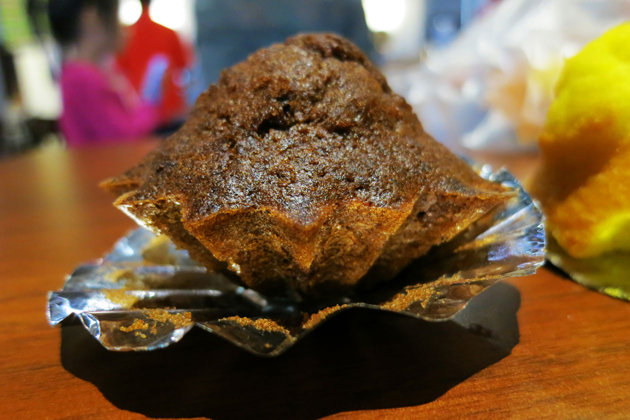 5. Ng Kim Lee Confectionary
4 Chun Tin Rd
Opening hours: 9am – 9pm (Mondays to Saturdays), 9am – 1pm (Sundays)
In times when an average muffin can set you back by $3.50, these folks still tout them at $0.50 per pop (makes you wonder about the profit margins) and it's available in 12 sweet and savoury flavours. Cheap, but taste barely made the grade. I had five muffins (chocolate, walnut, lemon, banana and cheese), but could only recommend the banana version(as we could actually taste it) . These doughy globules did not have the same consistency in texture, some obviously more moist or flaky. But at only $0.50 each, these are still great for a quick sugar rush. Prices are as affordable for their cakes selection, each priced at only $2. Popular choices are durian and yam. Indeed, those signatures did not disappoint. Two reasons why I will go back for more – the light cream coating between the spongy layers and freshly whipped durian puree and taro bits.
Price: $0.50 onwards