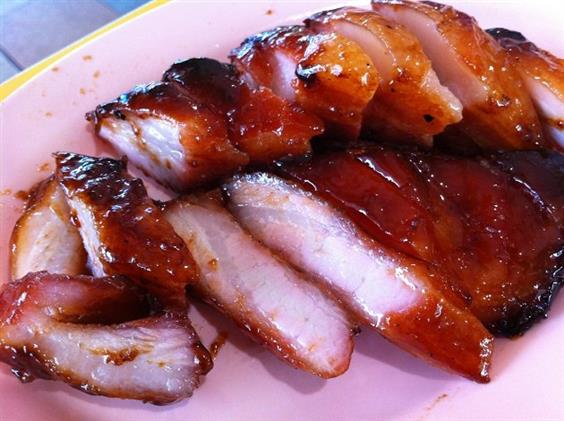 The Best Of Char Siew Cuts
By Sheere Ng - Thursday, Aug 16, 2012
Is char siew just char siew?
Not if you're an devotee of the dish.
If you love your char siew, (barbecued sweet pork) you probably know by now that there are many ways of ways of delivering this sinful pleasure.
Cantonese roast meat stalls offer the roasted dish made with the usual shoulder pork meat, sliced for easy chewing, but there are variations on the theme which make for equally pleasurable eating.
One variation is using pork ribs for more flavourful meat as it is close to the bone, but the absolute best part for many char siew connoisseurs is made with bu jian tian pork meat.
Loosely translated as parts that 'never sees the sky'. We asked butchers why it is such a prized meat and they say that it is because the meat is soft and fatty.
A butcher from Clementi Central market – who only wanted to be known as Mr Tay – explained that the meat is located somewhere in-between the shoulder and the belly area of the pig, where the meat does not see daylight, hence the name.
Also called 'pig armpit,' he says that unlike the usual shoulder pork meat cut for char siew – which is a mixture of connective tissue, sinew, fat and meat – bu jian tian meat is free of connective tissue and sinew, with a higher fat content, resulting in a softer, extremely flavourful and tender meat.
Visually too, the tissue structure of shoulder meat is tighter, whereas bu jian tian looks softer, shinier and more rounded.
"It is also slightly cheaper because not many people know how to buy it," he says, adding that one kilo of shoulder pork is $14, whereas bu jian tian is $13.
Comparing both meat cuts at Fatty Cheong (ABC Brickworks Food Centre, 6 Jalan Bukit Merah #01-120. Open 11am till about 8.30pm. Closed Thursdays.), a Cantonese roast meat stallholder who is known to sell both variations, bu jian tian char siu is definitely softer and fattier and has some of the alluring properties of sar cham bak (three layer pork) with layers of meat separated by fat.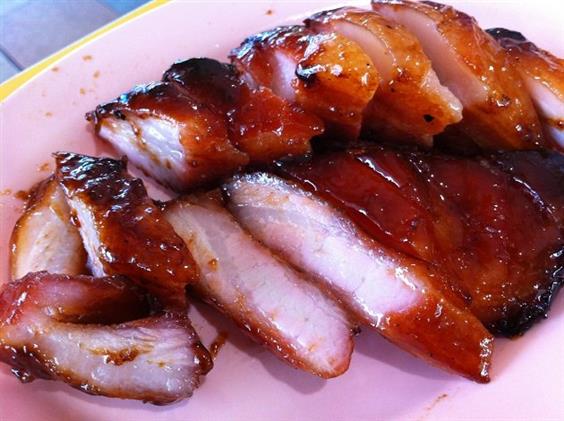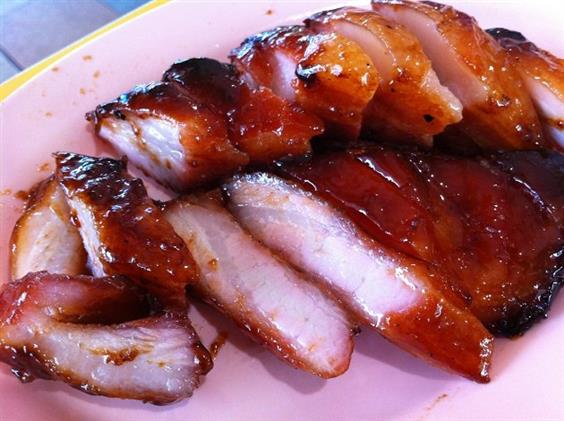 On the other hand, the normal shoulder pork char siu is leaner with a meatier bite, suitable for the more health-conscious (it's really only less sinful, not more healthy).