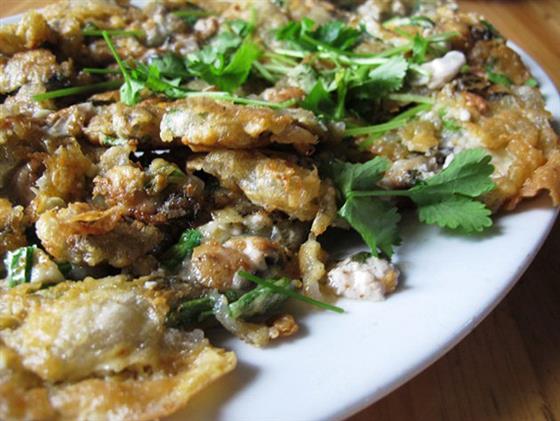 The best oyster omelette in the world…
By KF Seetoh - Monday, Nov 19, 2012
This easily ranks as the best or luak (oyster omelette) in the world, and sorry, it's not from Singapore nor Thailand, where Teochew food such as this, pervade. If they ever set up shop in Singapore, I am quite sure the healthy food authorities will rally for their work passes to be rejected. I won't, as I soldier of real food cultures (and there are many healthy and "die also must eat" offerings) these, folks have stellar, authentic credentials. In so many ways, this is a food Olympic (in no way related sports and fitness) gold medal winner of all lands.
I am talking about Mdm Qiu's Or Luak, or oyster omelette. Their version comes from the homeland of the dish, in Swatow, China, the motherland of many comfort street and fine Teochew cuisine in the world. Not quite unlike the versions found around the world, except hers leave others in the smoke.
I had the pleasure of traversing the little streets about old Swatow town, in Chaozhou some time back with my China makan companion and TV host, Johnny Chan, a makan soulmate of sorts. He will make that suspicious turn in every street if he feels there are gastronomic gems hidden there, not just to please me. I was immediately taken by how pretty the old ancient and pre-war shophouses were, at the same time, also taken by just how bad its state was in. If they just spruced and propped the place up, it could easily be a UNESCO World Heritge site. A dank bak chang shop we ventured into, was actually the front courtyard of a 600 year old house. They boarded the arched entrance, believing, the false walls and florescent lights over the ancient carvings, would bring in the crowds.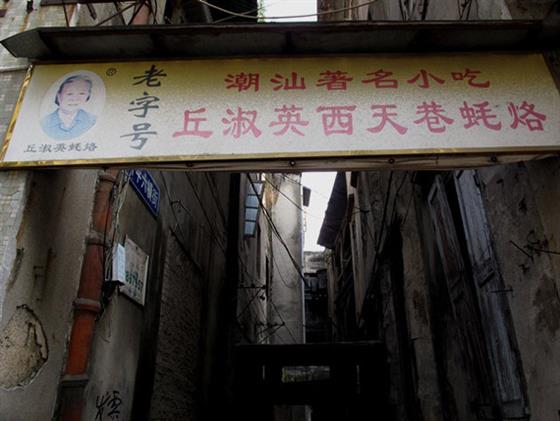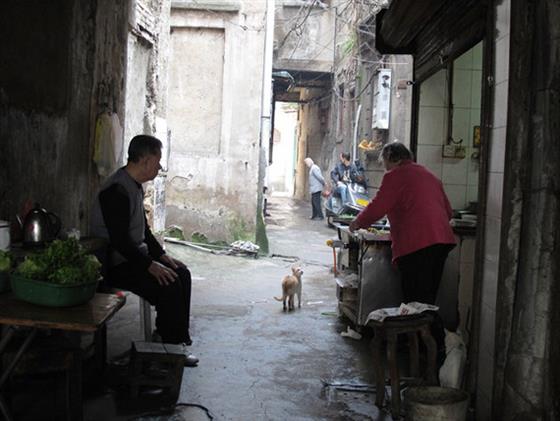 This little old lady's Or Luak stall, Saitinhang Or Luak, is an icon there. Ask any resident there and they'll point their way as they ride on their bicycles – no hesitation and not much thought needed.. The entrance to the lane, which is the doorway to her stall, hangs an eerie but characterful sign, with a framed image of boss Mdm Qiu Sock Eng (like some Chinese medicated oil bottle sticker). It does not look like it's set up for success – just a flat pan in the alleyway, a few old chairs with rickety tables with a small kitchen plus a house cat. Her culinary art, is slow, deliberate and merciless. The fire is cleverly set at medium-low so the egg and starch batter in is perfectly crispy outside and soft, moist and gummy inside.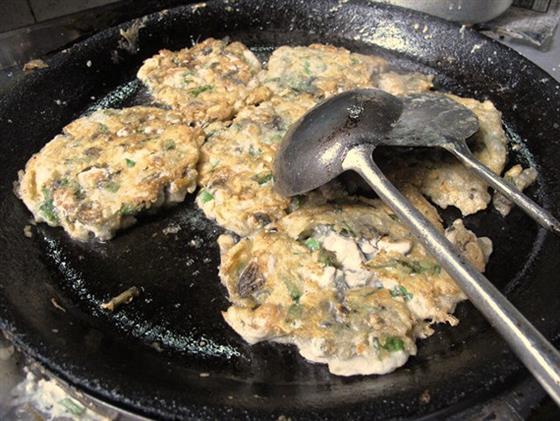 Here are the parts that the purveyors of "eat healthy live forever" practices will abhor – she uses freshly made lard (one ladle-full like butter with pancakes), and she uses duck eggs (if you've eaten char kway teow in Penang, you'll know what I mean). Her oysters, and it's a copious amount, is quick seared and set into the batter, where the juices seep into the gummy, crispy and eggy omelette. As compensation, she offers free Chinese tea to calm the fearful diners.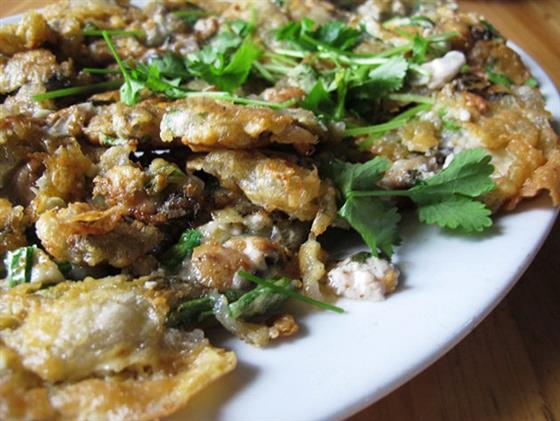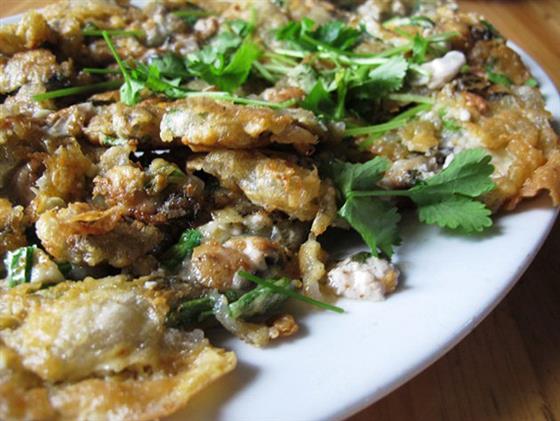 When asked, she said she'll be delighted to come to Singapore for an event or demonstration with her son, who's helping out at her stall. Another flag planted for continuity in the famously humble world street food business and culture. Hang in there, I say.
Qiu Su Eng Sai Ti Hang Or Luak (丘淑英西天巷蚝烙) Shen Ping Lu/Road (升平路) Swatow (Shantou, old Shantou town), Chaozhou, China 12pm-8pm daily.