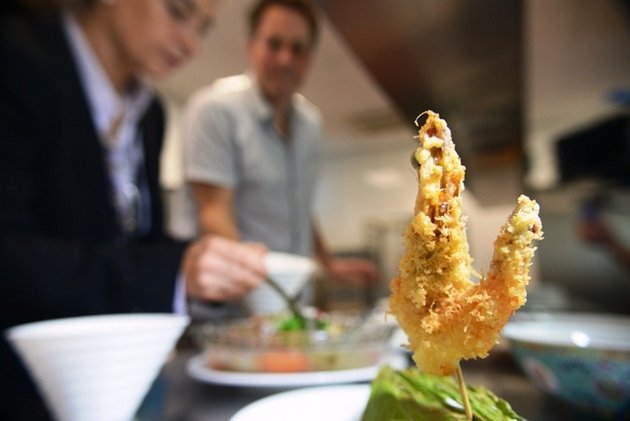 The best Singapore food chef job goes to…
By KF Seetoh - Friday, Nov 01, 2013
The job scope sounds simple – to be a head chef in a restaurant in Copenhagen, hawking local fare and Nonya or Southeast Asian flavours. So, char hae mee, sambal stingray, steamed fishes and even curry noodles come to mind. But the not so simple part is – the restaurant is owned by Claus Meyer, the colourful and indefatigable celebrity chef and restaurateur who also owns Noma, a three-time winner of the respectable World's 50 Best Restaurants. He has been a big fan of Singapore flavours for a long time, and feels it is befitting that the folks in Denmark will be pleasured with the rich and complex flavours of this land.
Close to 10 chefs were shortlisted for the job in Nam Nam restaurant (Meyer's one year old establishment in Copenhagen). "We have a Denmark-based Singaporean lady and his husband who run their own Singapore eatery and cooking school as partners, but we need new head chefs who can take this even further, bolder," said Claus, who also runs a string of famous eateries and bakeries there.
So, I helped Claus to come up with a testing format that takes two basic factors into account – the chef's approach to sambal and sauces, plus cooking techniques – by way of stir frying, baking, steaming and deep frying. Dishes had to be authentic comfort and street food items, and they had to cook up to five dishes in less than two hours.
After testing the first three, we realised that one key revelation we had to extract from them was to ask – why do you want this job in a foreign land? But first, the food – and all of them had to cook live in front of the judges at the Culinary Institute of America (CIA), in Temasek Polytechnic.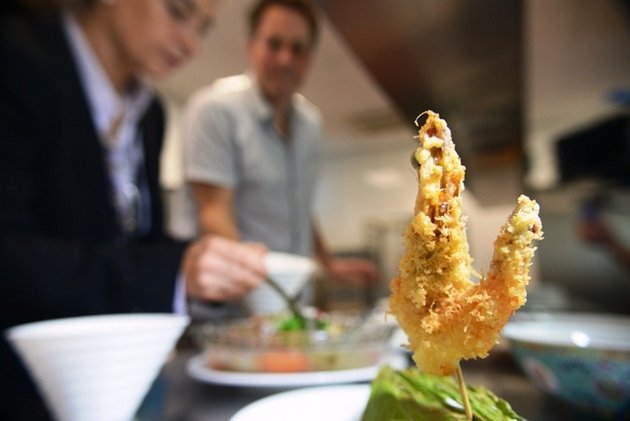 Chef Robinson D'Cotta grilled instead of pan seared (like how many hawkers do) his stingray, and the result was distinctive. It was softly charred; the edges and skin were roasty while the flesh was moist inside. The sambal smeared over was bold, yet contained. Chef Lionel Chee (who runs Casa Bom Vento) dished out his signature black pepper stingray with chillies and curry leaves. He also came up with coconut battered tempura prawns over a sour mango chincalok dip. If selected, he plans to have his partner runs the show here, while he exposes their cuisine to the world. Another chef, a former hawker who now heads up a restaurant here (whom we can't name as he is still under employment), dished out a fried coconut curry prawns. It was a hit, as were all the earlier mentioned dishes.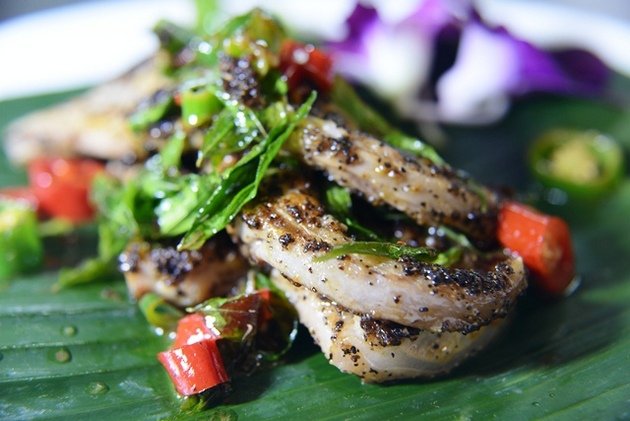 "I have to say that the standards are lower than the impact I had when I ate out at the hawkers," said Claus. I had to remind him the hawkers are one trick masters and most expert street chefs cannot hold a candle to them.
One chef, when asked, replied that he needed to prevent the slow death of local food by hawking it to international palates, "It will cement our Singapore street food reputation and take it to another level." Most, will bring their whole family along, and it was a pleasant surprise to hear Claus mentioned "we will help find positions for your spouse in Copenhagen" in his many establishments there. Also, for the over 40% tax paid, education for their kids and health care is free.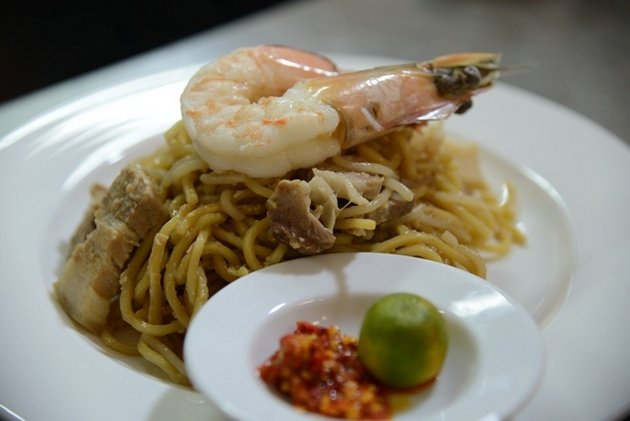 So, who will carry this national makan flag of ours and fly it proudly and loudly sock it to them in Europe? But here's a little twist, there are talented Malaysian chefs in the list too. It will be interesting, and definitely a blip on our makan culture, if this post goes to our northern neighbours. Watch this space as Eve Felder (head honcho at CIA) and I help Claus decide by early next week.