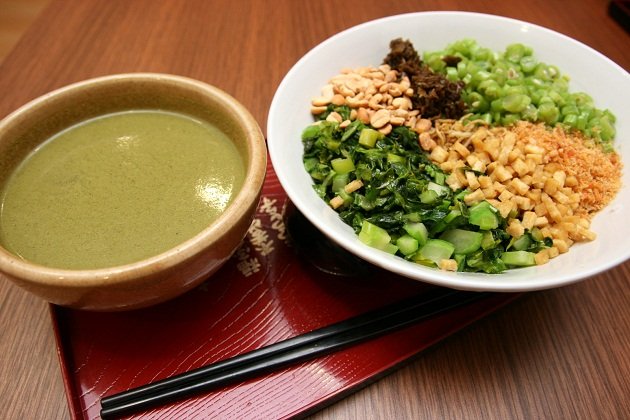 THE BRAISERIE: Hakka Braiserie (not Brasserie)
By Catherine Ling - Tuesday, Aug 28, 2012
The ground floor of Sunshine Plaza at Bencoolen Street has become a thriving lunch hub for students and office workers alike. One of the shops there is The Braiserie, an eatery that specialises in Hakka braised dishes like "Mei Cai Kou Rou" – braised pork belly with preserved mustard greens.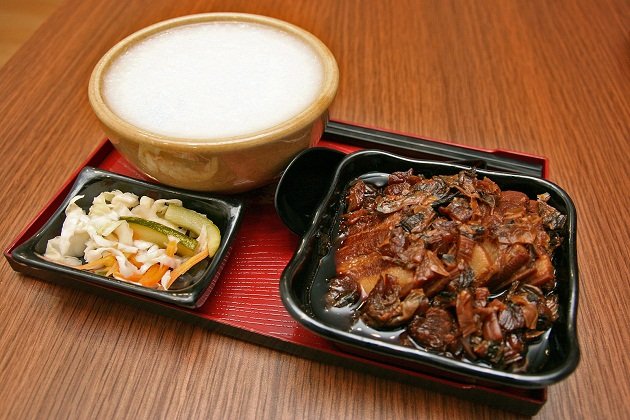 They braise the meats for more than two hours, so that it's tender and almost melt-in-your-mouth. The flavours also seem to have benefitted from the long braising, as they are really intense. You can choose to have the meat a la carte, with rice, steamed buns, rice noodles or conpoy porridge (as pictured above). Prices range from S$5-6 for the sets. The porridge does indeed have a discernible dried scallop fragrance although you cannot see any bits.
There are several variations of braised meats. Try also the pork belly with yam slices. Compared to the "mei cai kou rou" which is a little bit sweeter, the braising sauce for this tastes much more savoury, with a stronger dose of spices. Again, flavours are very full-bodied, so the dish goes best with some plain carbs.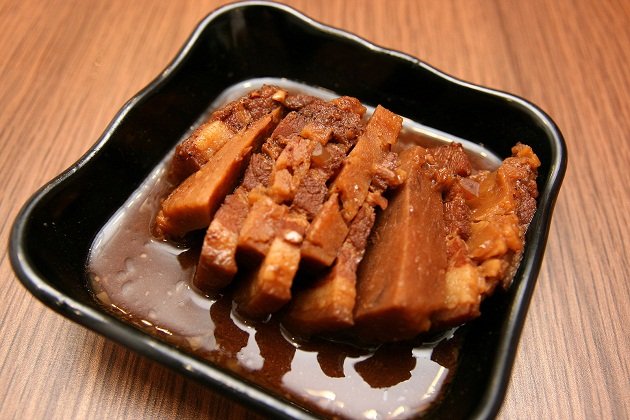 There is also a braised meat with "Ya Cai" – a pickled vegetable from Sichuan. You could also go for spare ribs with mei cai, if you find pork belly slices too fatty. But mei cai kou rou seems to be everywhere – as a bun filling for "bao" and as a topping for steamed meat dumplings.
What's really nice is their complimentary cup of Chinese tea, which helps cut through the richly flavoured dishes.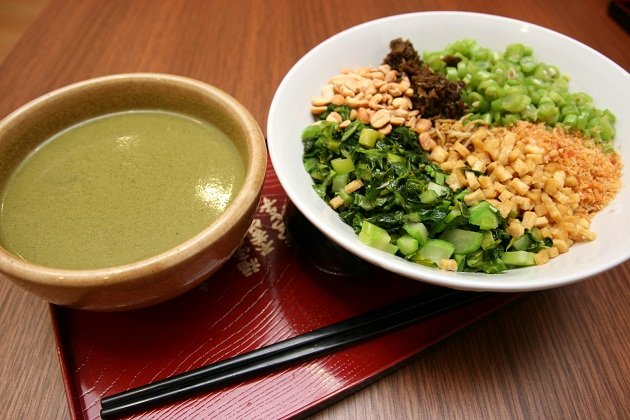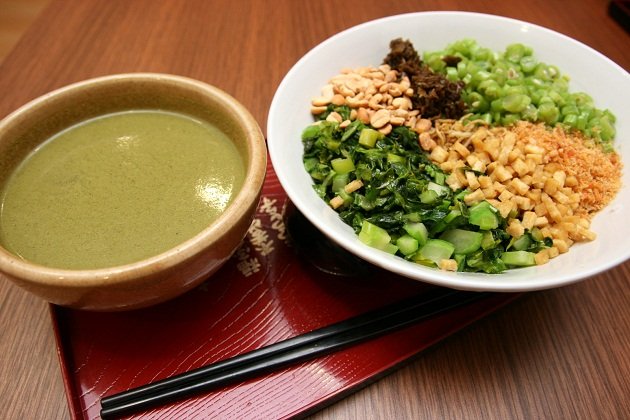 Also on the menu is another Hakka favourite – "Lei Cha Fan" or Thunder Tea Rice as it's literally nicknamed here. A S$5.50 set gives you a generous bowl filled with toppings including mei cai (of course), toasted peanuts, diced bean curd, fried white bait, blanched vegetables (long beans, kai lan and spinach). The green herbal broth is somewhat bland, but once it's mixed in with all the umami ingredients in the rice, it does pull the dish together nicely.
They also have some bite-size snacks. This crispy fish roll (S$2.50) with minced pork filling is greasy but very addictive.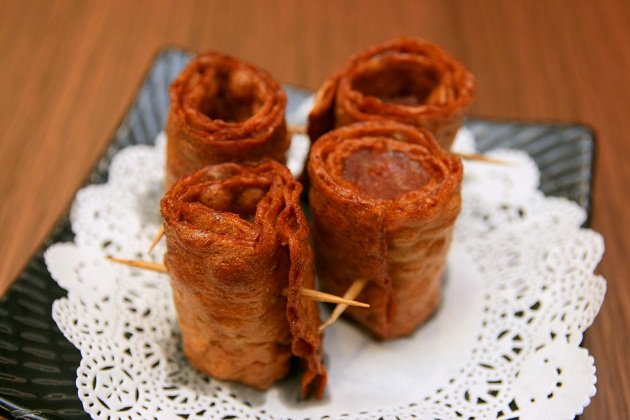 Desserts here are simple – the snow fungus, poached pear and osmanthus (S$2.50) is full of ingredients and truly refreshing on a warm day. They also offer curious items like "durian smooding" but that's not made inhouse.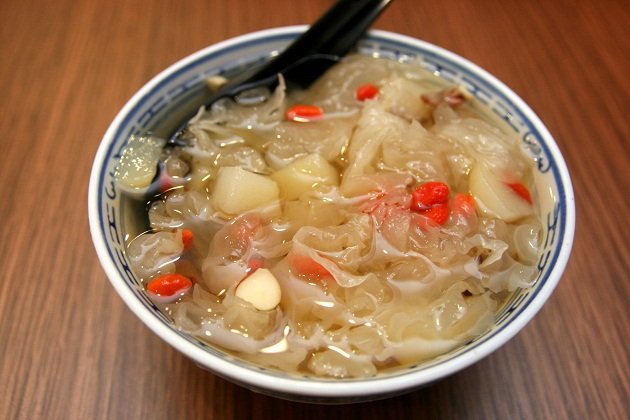 The menu at The Braiserie is deliberately kept small so they can focus on what they do well. And judging from the full lunch crowd, a well-honed focus is the right way to go.
THE BRAISERIE
91 Bencoolen Street #01-15
Sunshine Plaza Singapore 189652
Open daily 11.00 am to 8.00 pm Mondays to Saturdays 11.00am to 3.30pm on Sundays