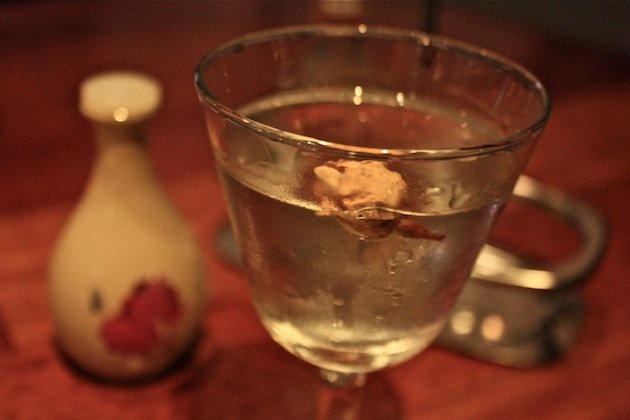 The Chinese Cocktails
By Tris Marlis - Thursday, Jan 31, 2013
You probably have started stocking up Chinese New Year goodies at home, and you know what you are going to cook for dinner. Now it all comes down to that final step, what drink should you prepare? What about Chinese rice wine, something old school and traditional with a history spanning thousands of years, yet it's not common seen even in bars here. So we decided to challenge local mixologists to modernise the traditional rice and Chinese wine by turning it into cocktail concoctions that everyone in the family (only those age above 18) will love. Try them at home at your own risk!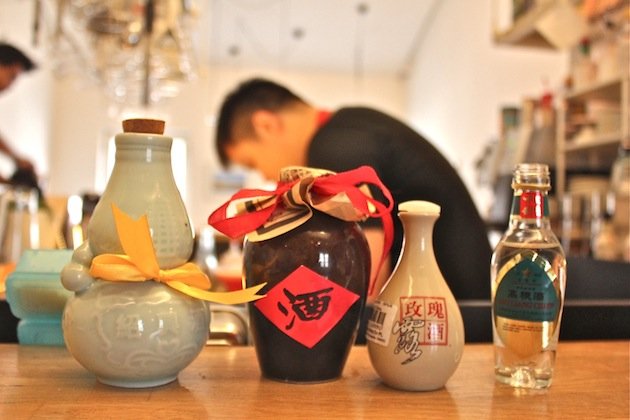 Shaoxing Hua Diao (AV: 16%) Hua Diao Jiu is a variety of yellow rice wine (Huangjiu) that originates from Shaoxing, Zhejiang. Huangjiu is one of the three oldest varieties of alcoholic beverages in the world with a history of over two thousand years, and the techniques of brewing Shaoxing rice wine was listed as a national intangible cultural heritage in 2006 promoted by the UNESCO (United Nations Educational, Scientific and Cultural Organization).




When we challenged mixologist and co-owner of Maison Ikkoku, Ethan Leslie, he served us a shot. "For Hua Diao, I like to drink it as shots. It has a lot of characters, it takes on a journey by itself," says Ethan. During winter days in China, people heat up Hua Diao and drink it to warm up body, but because we are in tropical country, Ethan recommends to chill it with ice first, then strain. On top of that shot, are slices of fresh young ginger and a little brown sugar brûlée, it balances the alcohol content, like what lime and salt do to tequila.

Wu Jia Pi Jiu (AV:54%) Wu Jia Pi Jiu is a variety of Gao Liang (sorghum), it is a medicinal wine made with a selection of Chinese herbs added to the brew. "Wu Jia" can also be translated as Five Bark, or Ethan called as the Chinese Whisky. The smell should remind you of Tiger Balm in alcohol.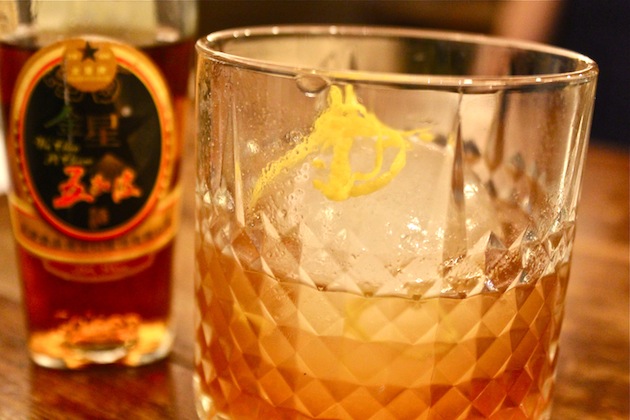 For this drink, he mixed Wu Jia Pi Jiu with Yuzu (a type of citrus, somewhere in between mandarin orange and lemon) marmalade and top it up with a bit of lemon zest. "I am using Yuzu [marmalade] to maintain the viscosity and strong body of Wu Jia Pi. Yuzu juice will dilute the alcohol content," explains Ethan. The Yuzu marmalade is sweet, tangy and slightly bitter, to balance the sharpness of the alcohol. The after taste? Same sensation as tiger balm to your temple.

We love how Ethan served his drinks straight up and neat, and let the Chinese rice wine shine by itself.Maison Ikkoku, 20 Kandahar Street, Tel: 62940078.

Confucius Family Liquor (39%) Originally from Shandong, China, this liquour is made of sorghum, wheat, barley and pea. Take a sip, you'll get an earthy taste with surprisingly, a bit of pear essence, and a sweet finish. Bar Stories' mixologist, David Koh, created a very auspicious drink which he named "Lady in Red Cheongsam." "Because it's Chinese New Year, I'm going to make this drink red for prosperity," he says.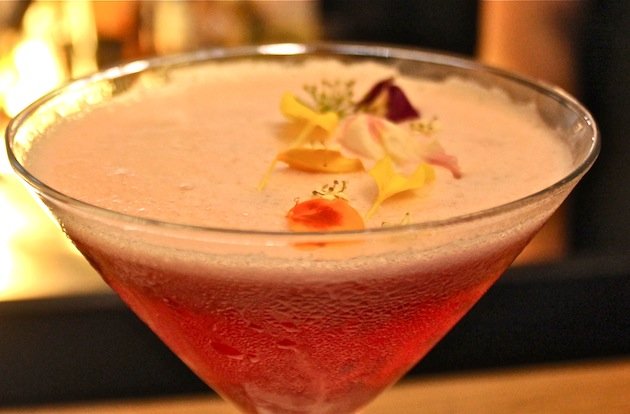 The liquor itself could be quite sharp on palate, so he muddled some raspberries and added Yuzu juice for some freshness and a fruity lift. Along with that is Goji berry and Four Berries Liquer, a bit of egg white to soften the rice wine and to give it a nice texture. The end result is a very feminine drink that reminds us of the Cosmopolitan, a light and fruity Martini popularised by the TV series, Sex and the City. Bar Stories, 55-57 Haji Lane, 2nd Floor, Tel: 6298 0838.

Mei Gui Lu Jiu (AV:54%) Another variety of Gao Liang distilled with rose essence and crystal sugar. This time we challenged Nektar's Head Bar Chef, Yan. He decided to heighten the rose essence in this Mei Gui Lu Jiu (rose dew wine) by adding more rosebuds in the drink, gin, and for vermouth, a fortified wine with Lilac. He explains that "gin is good with anything floral, it doesn't mask the Chinese rice wine." Whereas other liquour like Whisky or Rum will cover the taste of this traditional wine. The result is a classic stirred Dry Martini perfumed with rose and slightly lilac. This drink is dry and bitter, and has the rose rice wine finish that lingers. Néktar, 31 Scotts Road, Tel: 6836 9185.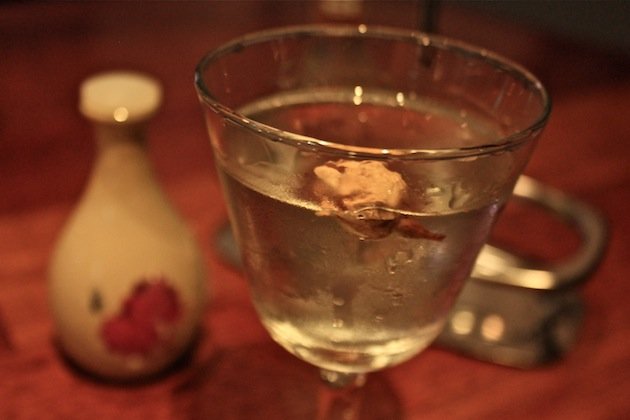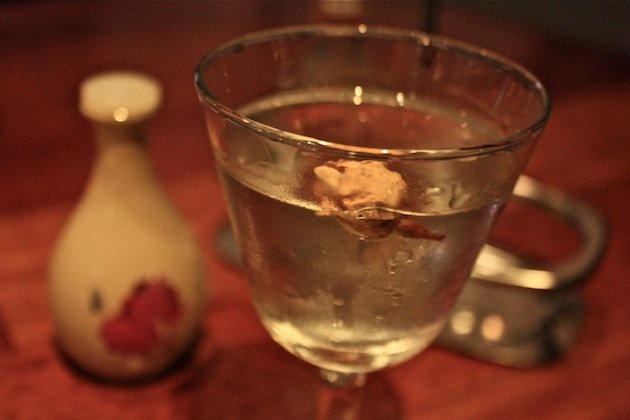 Other than what we have here, there are more varieties of Chinese rice wine that you can purchased in bottles of 100-150ml under ten dollars.

Note that these drinks are not served in the bar. We went there as customers with a very special request. But here's a simple recipe to make Ethan Leslie's Yuzu Wu Jia Pi drink, simply mix 50ml of Wu Jia Pi Jiu, add 2 teaspoons of Yuzu marmalade, stir, serve with ice and lemon zest. Sip and enjoy, Happy Chinese New Year!