The Daily Headache at Willing Hearts
By Tris Marlis - Tuesday, Dec 03, 2013
Every day the founder of the soup kitchen charity, Willing Hearts, Mr Tony Tay, had to answer a burning question – "what's for lunch for our over 3000 dependents?" It can be a headache just deciding what to cook for the less fortunate. They too, like something comforting and Tony does not know what ingredients come his way each day. He picks up donated vegetables from market vendors and sends them straight to the central kitchen located at Cideco Building on Genting lane. As the ingredients unfurl, the volunteers start the work – peeling, chopping, blending and cooking.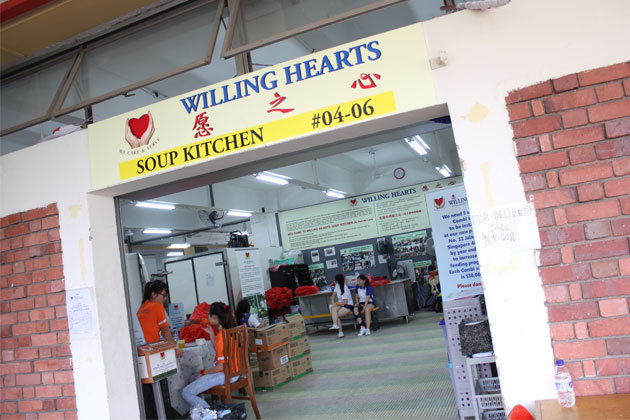 At Willing Hearts, volunteers and donations are welcome at any time. "Sometimes we get a basket of rotten vegetables, you have to dig in and pick out the good ones," says one volunteer. At times, Mr Tay also receives ingredients that he has never worked with before, such as Vietnamese banh da (red rice noodle) that looks similar to kway teow, thinner and yet takes longer to cook. "I planned to do fried noodles, but at the end I just had to cook soup instead," says Tony. He decides the menu based on what's available, they are comfort food, like nasi lemak, fried bee hoon and sometimes dessert too, such as red bean soup.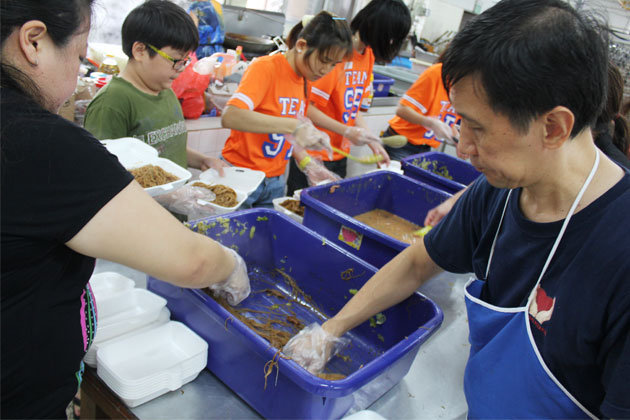 The number of volunteers varies from day to day too. On the weekends, the central kitchen is packed with groups of students and families. Although Willing Hearts receive enough donations to keep the operations running, the organisation often finds itself short on prime items like fish, meat and egg. Yet, no matter what shortfalls are in store, 3,000 packed lunch boxes have to go out of that door on time. All nice, simple and comforting.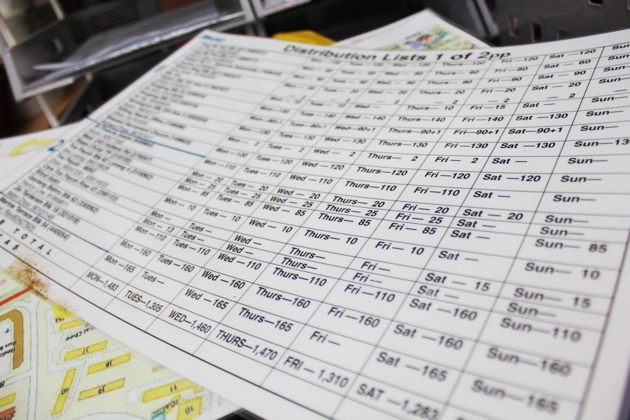 Then, another group volunteers for transportation – from, taxi drivers, delivery men and others who dedicate an hour or two of their day to drop off the lunch boxes at 23 distribution points around the town. "Sometimes when they are short of volunteers, the food may be late," comments another volunteer. The problem is, most of these meals recipients are senior citizens, and so "you can't keep them waiting and hungry," the volunteer continued. The central kitchen also operates 365 days a year to provide hearty meals without fail.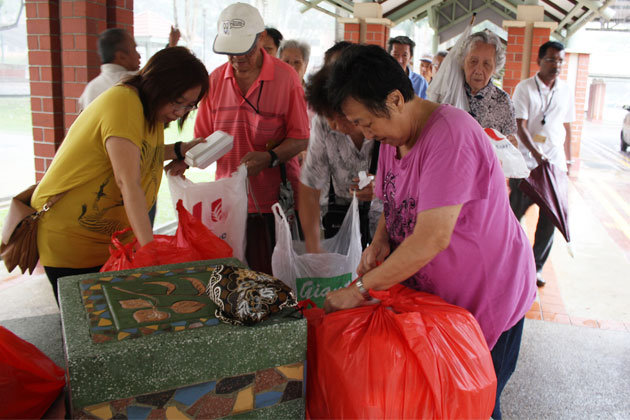 Besides providing comfort food, these lunch boxes are packed in styrofoam boxes, and placed in paper boxes with layers of newspaper wrapped around to maintain the temperature, so it's still warm when it reaches the neighbourhood.
The operation had grown tremendously for the past 11 years, since Mr Tay started in 2003. By this January, the Willing Hearts will move to its new location, a larger premise where will include a medical clinic, dentist and traditional Chinese services. They will be able to provide more than lunch to even more people.