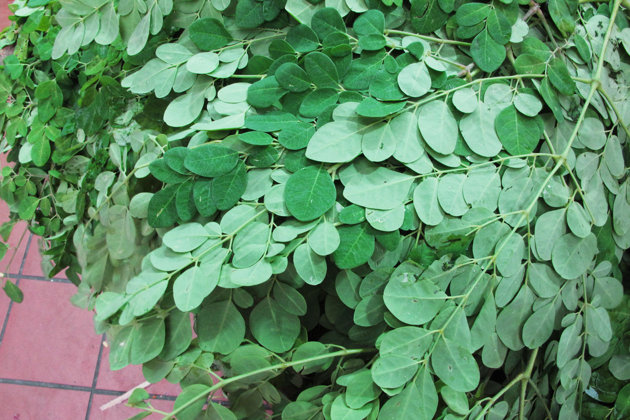 The Drumstick Tree Curry
By Jade Hu - Wednesday, May 07, 2014
You've probably seen it in Tekka Market. It is slender, long, and green, and it looks like a… drumstick. This odd-looking, hardy vegetable (called 'murungakkai' in Tamil) comes from the moringa oleifera, believed to be a miracle plant or the 'Tree of Life' for its elixir-like medicinal properties, such as antibacterial, antifungal, anti-inflammatory, antidiabetic, antioxidant, antiulcer… the list goes on. Highly valued by many, especially in the Indian community, for its myriad of health benefits and as an indispensable ingredient in their cuisine, it is a wonder why the rest of us haven't caught on to 'the drumstick', or turn it into a trending fad yet.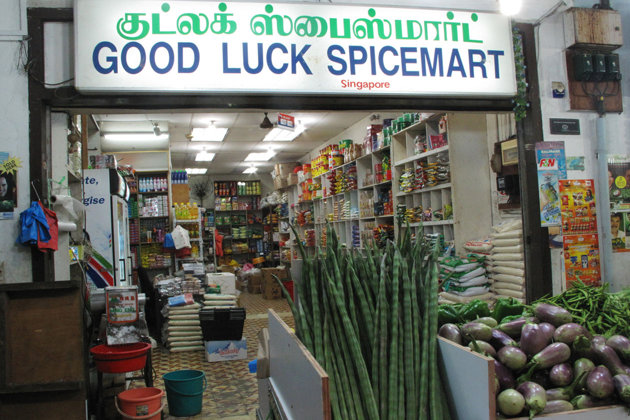 So what local dish can the 'drumstick' be found in? They commonly use it in curries, or sambar, a vegetable-based stew from South Indian and Sri Lankan cuisines – made with tamarind and resemble a typical Indian curry. It's a versatile, everyday dish where different vegetables such as lady's fingers, tomato, eggplant, carrot can be used, and that includes this super-vegetable. Chop the drumsticks in two-inch sections and toss them into a curry or stew. The resulting dish is the drumstick sambar (or Murungakkai Sambar). Found in some Indian vegetarian restaurants and also a popular home cooked dish among the Indians, it is usually eaten as a side dish with roti, dosa, rice and idli (South Indian steamed rice cake).
The drumstick is not the only edible part of this Tree of Life. The moringa leaves are laden with vitamins, and used as a traditional cure by indigenous communities in India and parts of Africa for pains and aches, and as a tonic. The leaves can also be treated as a leafy vegetable, and with its surprisingly robust, almost meat-like flavour, can be used into soups or stir-fried, or for a twist, sprinkled over a pizza as a condiment, an interesting alternative to, say, rocket leaves or arugula. Beyond our kitchens, they are transformed into tea leaves, pounded into powder and turned into supplement pills.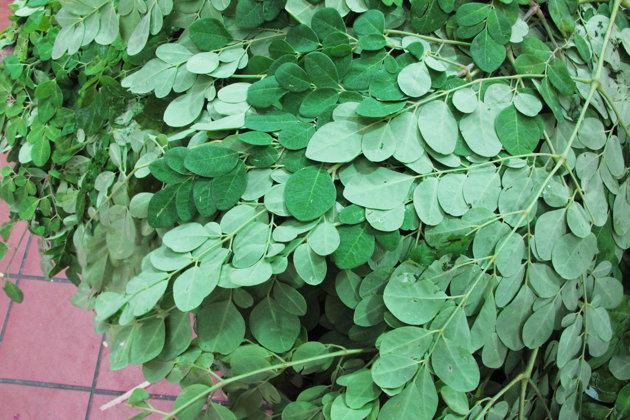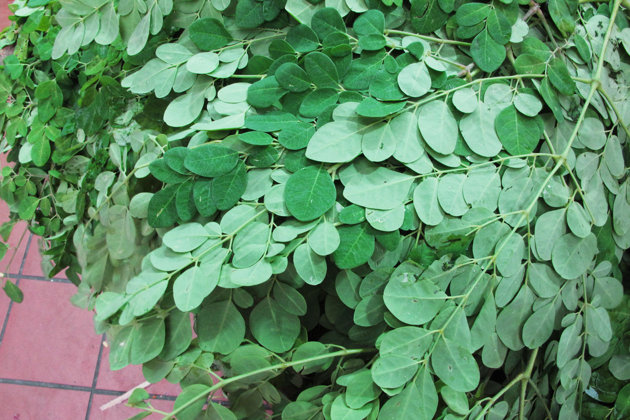 Want a piece of this miracle veggie before more trendy health nuts get their hands on them? Head on down to the many grocery stores along Buffalo Road in Little India, or in Tekka Market – a dollar gets you a decent bundle (around 150 to 200g) for a home cooked meal for four.