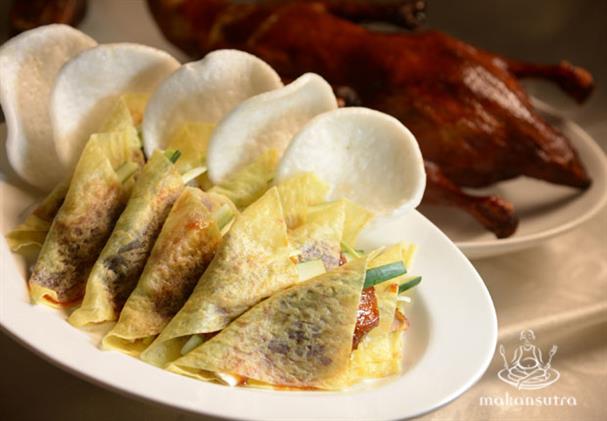 The First Peking Duck Hawker in Singapore
By KF Seetoh - Wednesday, Jul 13, 2016
What does an entrepreneur do after opening three successful Cantonese restaurants in Singapore and has the appetite for more action- they open up a hawker stall featuring the best of their kitchens. No one told the folks from Majestic Restaurant Group that expanding to where the foodie masses are, is not an option. Besides, diners that feed at food centres, especially in town, are also the customers who can afford a good meal at decent restaurants. There is no dining class segregation nowadays.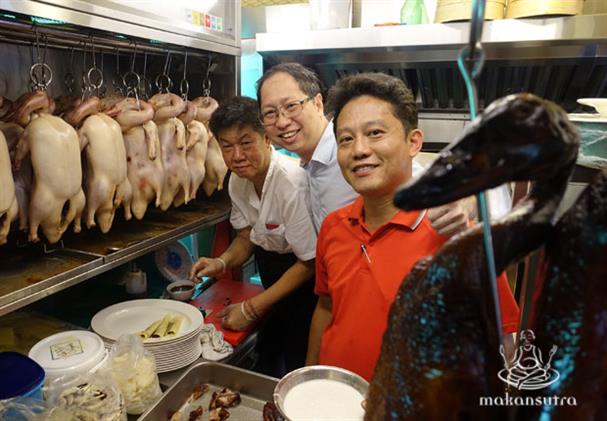 "We had observed the nightly crowds at Gluttons Bay and thought "why not", so we patiently waited for an available stall." Said Chef Yong Bing Ngen. And earlier this week, together with his partners Chef Yang Lai Fatt and Arthur Ter, they opened Singapore's first Peking Duck hawker stall (possibly the world's first). A little pre-opening announcement was made and it went viral and on the first night of operations the Majestic Peking Duck stall, moved about 50 ducks. They offer five clever variations of the fowl- Peking Duck Platter, Duck Salad with truffle oil sauce, Salted Vegetable Duck Soup, Fried Duck Rice with Crispy Cereal, Honey Glazed Duck Wings, so no parts of the duck is wasted, plus a just-for-fun Fried Soft Shell Crab with Thai Mango Salad.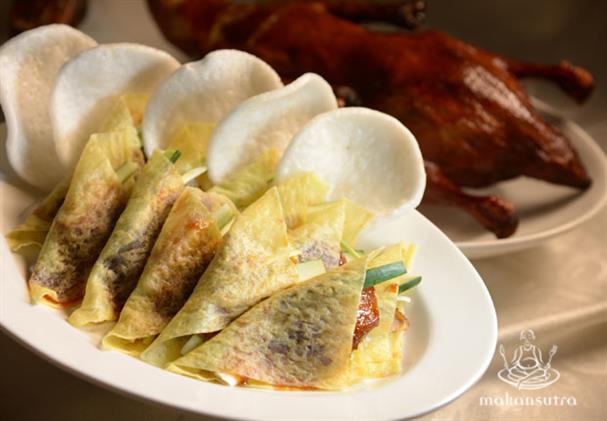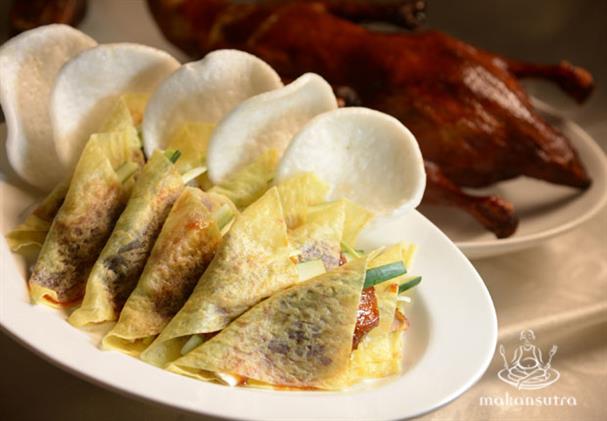 It's hard to go wrong when Canto-roast experts like them hawk their fare in a hawker stall, all the usual ubiquitous "Apollo" ovens and duck drying racks are installed which means they roast the ducks on location before your eyes in the open kitchens. Each platter of the Peking Duck ($24) is wrapped upon order and it comes roasty, fresh and the crunch from the cucumbers and scallions plus the piquant lift from the own concocted duck hoisin sauce.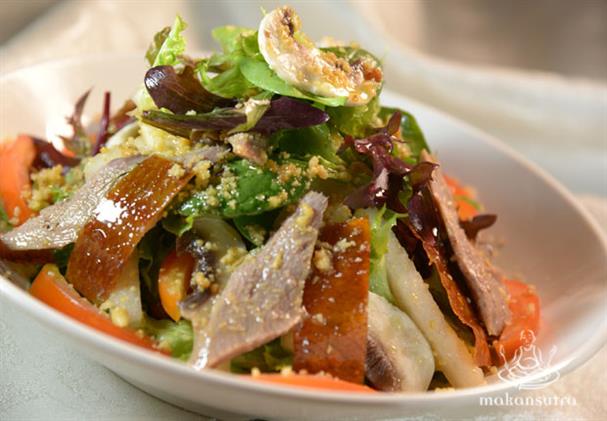 The one that got me was the Duck Salad with Truffle Oil Sauce ($12). It sounds and looks not much in a hawker centre with bold hawker dishes all over but it is a breath of fresh air in such places. The salad has a nice light crispy and crunchy mix of greens including turnips, with mushrooms and crispy skin-on duck slices. And the Salted Vegetable Duck Soup ($10), is one of the best I can find in town. These chefs make full use of the remaining bits of bones and meat to create the broth that's sharpened with sourness and salted mustard leaves. It came refreshingly balanced, not too sour nor salty and so lightly gamey.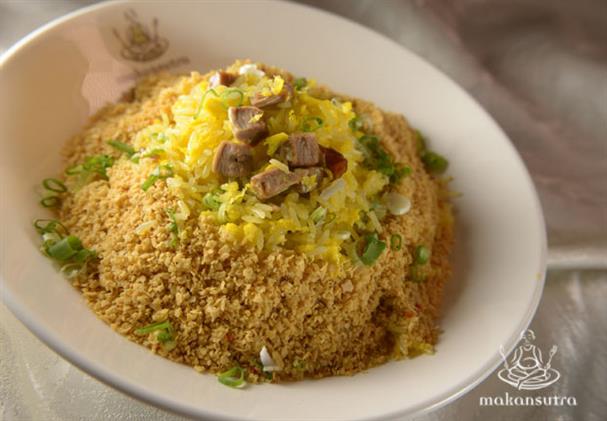 And over to the kids- they created this Fried Duck Rice with Crispy Cereal (a mount of it) at $8. Imagine Cereal Prawns fried rice , except with duck. Every bite of the yolk-coated grain of fried rice came with crunchy bits of cereal and it was so strangely comforting. The other crowd pleasure and it's nothing to do with the ducks is the Fried Soft Shell Crab with Thai Mango Salad ($16). One key factor I always check upon , is the batter and they do it so light and expertly well. This one is great with a cold cup of coconut juice, sugar cane or that long cold beer.
So I asked Arthur what they felt was different operating in a hawker stall, " The chefs are not used to so little moving space in a hawker kitchen". Welcome to the world of hawker business folks!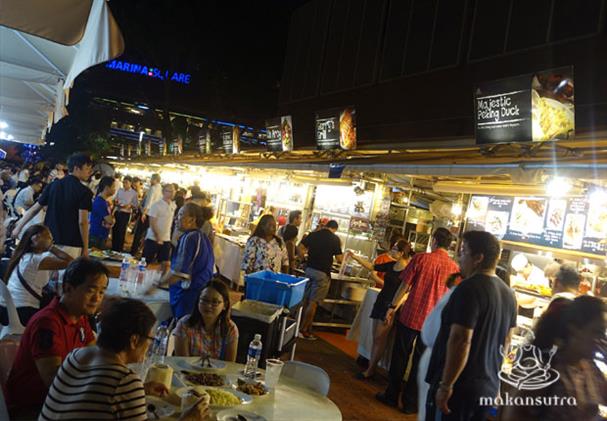 Majestic Peking Duck
Makansutra Gluttons Bay
8 Raffles Ave, The Esplanade
Mon-Thu 5pm to 2am, Fri-Sat 5pm-3am, Sun 4pm-1am