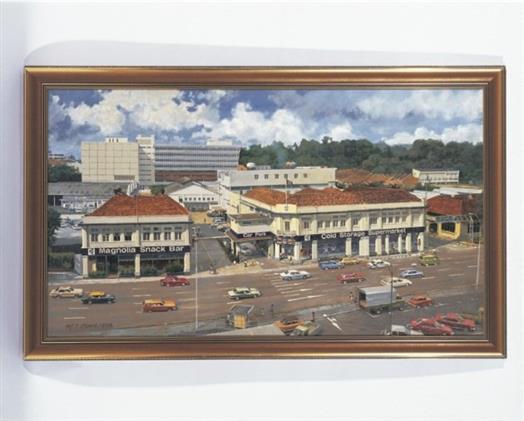 The Five Oldest FnB Brands in Singapore
By Sheere Ng - Friday, Jun 22, 2012
Singapore may be a young country, but there are many local food and beverage companies that date back to way before its post-war years. They survived the war, shortage of raw materials and technology limitations. Over the years, they transformed themselves, diversified their business to stay relevant to the changing appetite of Singaporeans. Today, they are one of the most recognisable brands; some of them have even made a name for themselves and Singapore on the international arena. Makansutra list down five of them to stoke patriotism among you.
Cold Storage (1903)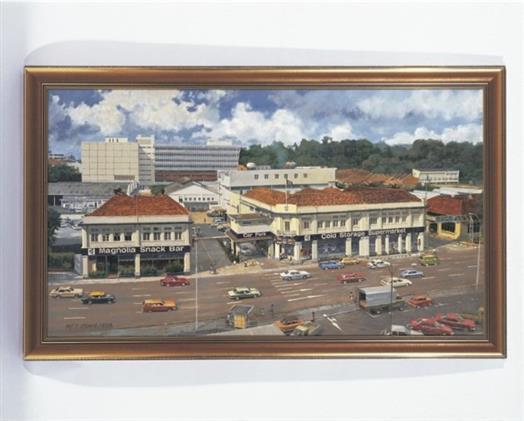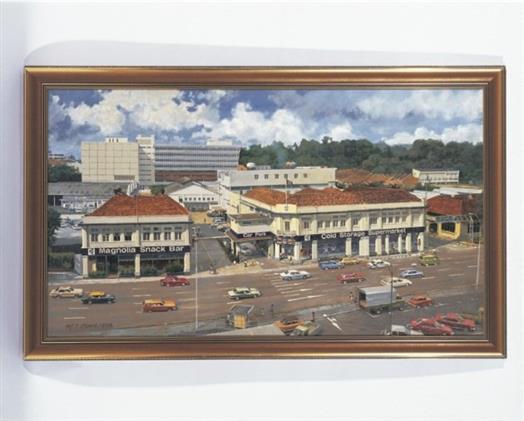 The oldest supermarket operator in town began as a company providing cold storage for imported meats at the port of Singapore.
According to the book, The Singapore Cold Storage, 1903 – 1966, it was the brainchild of an Australian gold mine company owner, Mr Deburgh Persse. At that time, many of his Australian staff who worked in the Malaysian mine left because "they loathed local buffalo meat".
This gave him the idea to start a cold storage business to bring good quality meat into this region. He did that, rather successfully, with an Australian cattle exporter, Mr H.W.H Stevens.
In 1909, the company opened retail stores at Cuppage Road and Orchard Road. But it was only in 1951 that these stores were transformed into self-serving supermarkets, which is what we see today.
In between those years the company also made many business ventures, including acquiring an ice production company in 1926, purchasing a bakery in 1930, and creating its own ice cream label called Paradise in 1923. It was later renamed as Magnolia in 1937.
Yeo Hiap Seng (1938)
This soy sauce factory goes way back to 1901 in China, although it opened in Singapore only in 1938 when the second generation owners migrated here to flee the Chinese civil war.
The first few years of business in Singapore were tough, much had to do with the way the soy sauce was sold. Then, it was the norm for sellers to go to houses and pour barrels of soy sauce into bottles. But Yeo Hiap Seng bottled their sauce and expected customers to go to their store to buy it, as it was done in China.
Things turned for the better, ironically, when the war started in 1942. All the soy sauce factories were seized by the Japanese to store ammunition, except theirs, as it was previously ruined by the Japanese air raids. However, the equipment were undamaged, so they became the only that could continue operations.
After the war, the company mechanised its fermentation and bottling process. In 1952, it ventured into canned food and beverages. The older generations may remember BeanVit soybean milk.
You may also not know that the Yeo family is religious Christians. The lighthouse in the logo symbolises the founder's desire for his business to be "a shining witness for Jesus Christ", according to the company's biography, The Soy Sauce Towkay.
Fraser & Neave (1883)
John Fraser and David Chalmers Neave were partners in a printing press, but they also became partners to produce aerated waters under the name of The Singapore and Straits Aerated Water Company.
By 1900, with 63 employees, the company formed one of the largest organisations in Singapore. It also brought in the country's first lorry. Within another decade, it had branches in Malaysian as well as Thailand.
The two major milestones of F&N were the brewing of Tiger Beer (see above) and the securing of Coca Cola franchise for Singapore and Malaysia in 1936. In 1959, the company won the franchising right of another bestseller, 7-up. About twenty years later, Fanta and Sunkist joined the rank.
Besides aerated drinks, the company also diversified to produce sweetened condensed milk and ice cream, under the label of Meadow Gold.
Khong Guan (1947)
Khong Guan biscuit, a household name for three generations, was set up by two brothers, Chew Choo Keng and Chew Choo Han.
They came to Singapore from the Fujian province more than 60 years ago and subsequently found a stable job in a local biscuit factory. But the Japanese soon invaded Singapore and they fled to Malaysia. There, they handmade their own biscuits and sold them to make ends meet.
When the Chew brothers returned after the war, they chanced upon some biscuit making machines sold as scrap from the factory they used to work for. They bought them and fixed them up with bicycle chains to make a conveyor system that moved the biscuits through the oven.
In 1947, Khong Guan Biscuit Factory officially opened. Some of the familiar Khong Guan classics are Cream Crackers and Lemon Puff.
Tiger Beer (1932)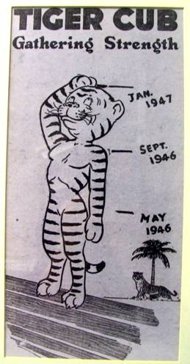 One of the most iconic Singapore Brands by Asia Pacific Breweries Limited, a joint venture between Dutch beer brewery, Heineken, and Singapore's Fraser and Neave.
The first batch of Tiger Beer was brewed in 1932 and was well received by the market. But during World War II, the company faced severe shortage of beer making materials like malt barley and hops, so they introduced a lighter beer called Tiger Cub.
When the original Tiger Beer eventually make a comeback, the company ran print advertisements of a tiger lifting weights that was headlined "Tiger Cub. Gathering Strength".
Tiger Beer gained its first overseas exposure after the war, when the allied servicemen who were stationed in Singapore took crates of the beer home.