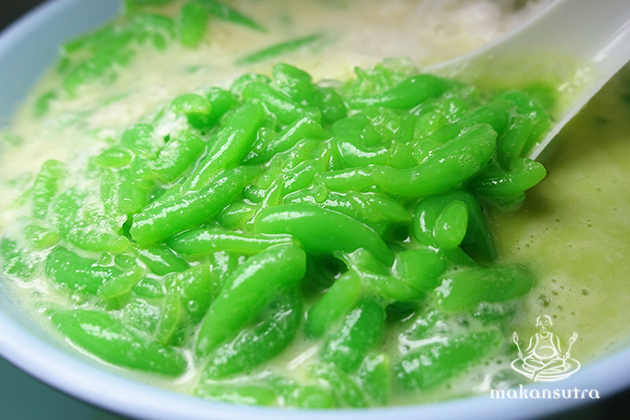 The Four Colours of Chendol
By KF Seetoh - Friday, Apr 13, 2018
Some say this dessert hails from Indonesia and when I once spoke to the famous "Cendol" (pronounced chendoi) stall from Penang, they said it's from the Indians. They were they original hawkers that sold on their island. The Peranakans may have made them famous but it's surely not their creation. So, will the real facts please surface. This dessert – pandan mung bean flour jelly over crushed or shaved ice with fresh coconut milk and a good gula Melaka syrup, is incredibly moreish.
Chendol is one of the most beloved multiracial desserts in our country. I hardly came across anyone of any race that had real hatred for it and it's sold by all four "national" races here. It's a Singapore loved dessert, truly. I checked out four rather popular Chendol offered by four races…and they are quite dissimilar, yet comfortably addictive.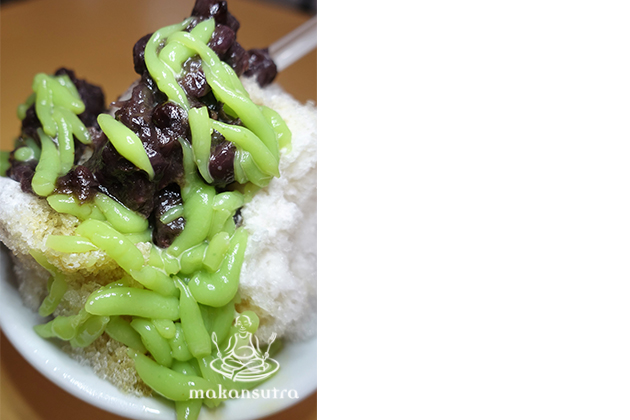 (Chinese) Old Amoy Chendol: #02-008, Chinatown Hawker Centre. 10.30am-6.30pm daily
Zhao You Ning resurrected his late grandfather's recipe last November and, with a few buddies, offered it at their specialty hawker stall in Chinatown. Their pandan jelly comes pale and pastel green (as sign that it's hand-made) and the use fresh cold-pressed coconut milk and palm sugar from Malacca. The ice is soft and turns slushy after a few swirls (as it should) and the balance of sweetness (light touch) and coconutty richness balances well with the soft red beans and Chendol jelly. But their transient staff is still not adept in operations. Out of the three times I tried, twice was pleasantly put together, one was quite amateurish.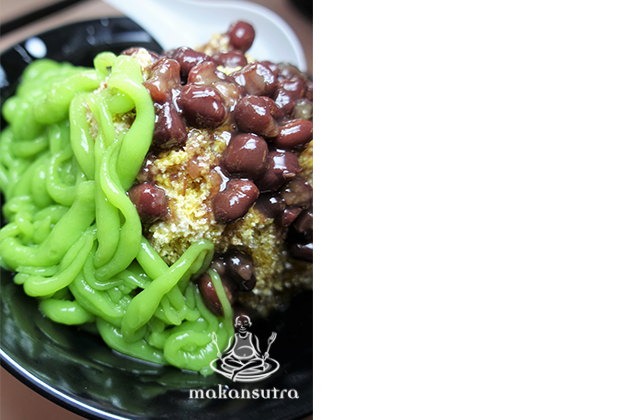 (Nonya) Nonya Chendol, #01-17, Whampoa Hawker Centre, 11am till sold out, close Tuesday (many outlets)
This is a chain stall that arguably offer one of the best hawker stall Chendols. This is a chain stall with a few outlets all over the island. It's very consistent and they are on point- from the shaved ice, gula Melaka (with a wistful hint of saltiness) and rich coconut milk. They offer durian, red bean and sweet corn creations but I say go for the original all-chendol only rendition. I tried the red bean version and it came soft and just sweet enough. It lent a mushy sweet and paste-y texture to the show. Their pandan jelly has the richest intensity of pandan aroma among the lot here.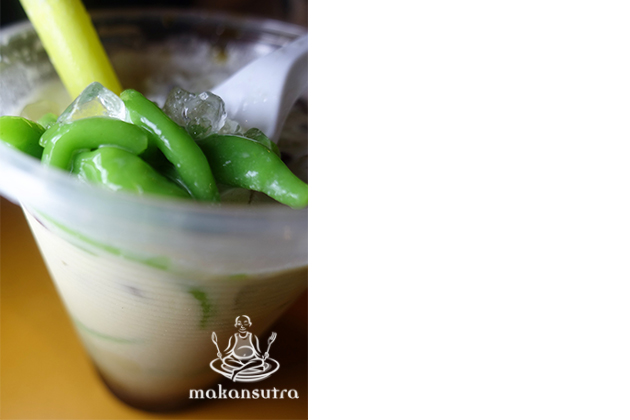 (Indian) AR Rahman Cake, #01-247, Tekka Hawker Centre, 7am-11pm daily.
This one has a difference yet draws the same love from me. They use crushed, not shaved ice and it delivers a lovable crunchy texture on the way in. They too, are easy on the sugar effect. When you let this sit, it turns into a milky Chendol and sweet red bean drink with bits of crushed iced- very similar to the Indian versions in Penang. The coconut intensity is light and makes it so drinkable.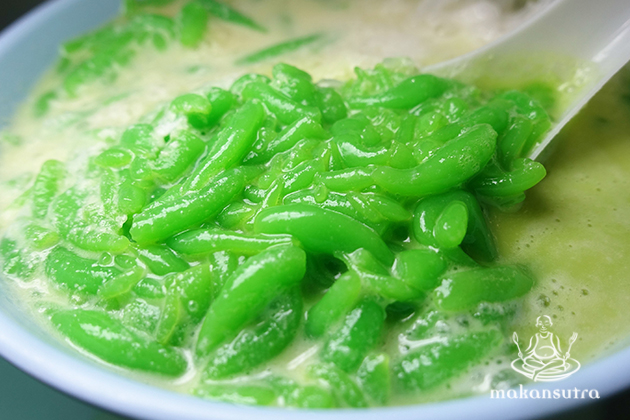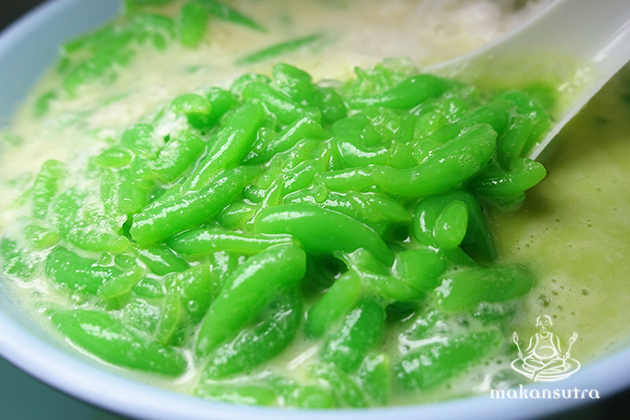 (Malay) Cendol Geylang Serai #02-107, Geylang Serai Hawker Centre, 9am-5pm daily except on Monday- closes at 3pm.
This is a specialty stall in the area and there is a short, fast and consistent line of customers. Two huge speakers blast out latest hits and a big sign "No Red Beans" stares at you up front and centre of the stall. This is the original version with soft shaved ice, so don't harass them for "strange" extra toppings. The jelly is pale green and has a soft luscious texture and again the balance of the rich coconut milk and palm sugar sweetness is very well tempered to suit an evolved local palate.