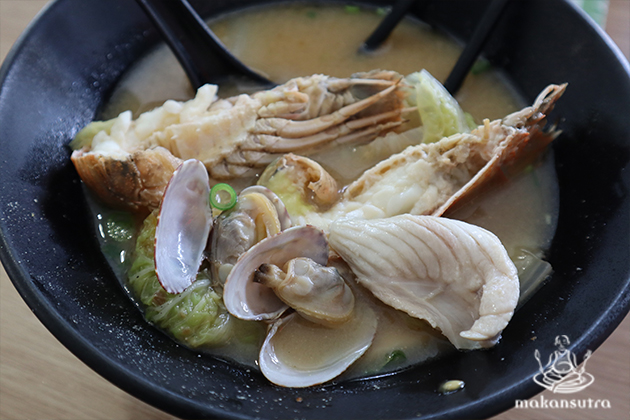 The Friendly Seafood Pirate
By KF Seetoh - Friday, Oct 19, 2018
Many of these hawkers may be struggling in a Social Enterprise Hawker Centre under high rents and operation cost, which came under scrutiny recently, but I know there are makan gems hidden in these places. I recommended a young prawn and char siew noodle chef in the Pasir Ris Hawker Centre recently and I came across this other Generation Y cook in Yishun. These new and young hawkers have to be bold, to stand out from the crowded hawker food space and noise in Singapore. Despite all the media and online shout-outs, which many rely on, the best form of publicity, is still the good ol' word of mouth method.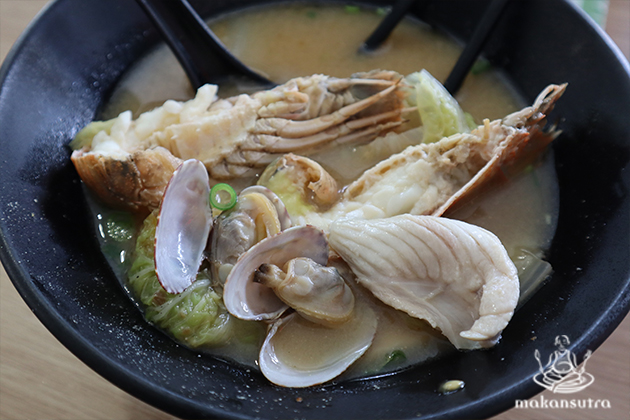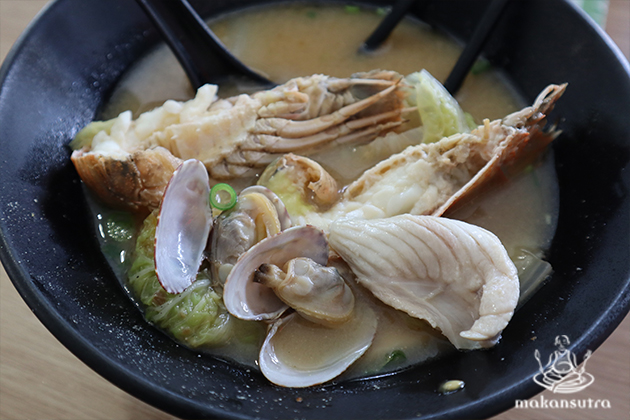 His seafood soup sets has the lovely aroma of miso and teepo
Darren Teo left his landscape designer job over a year ago and against his parent's wishes, he followed his calling and settled himself into a small 9×9 feet hawker kitchen and stall, with nary any experience to boot. "I always wanted to cook for people and just felt it would be very satisfying" and this 28 year old entrepreneur went on about how he was inspired by a seafood soup stall in Kaoshiung, Taiwan, and began imagining just what went into the soup. He trawled books and the internet and came up with an initial recipe, which was a failure. "It took me almost a year of trial and error plus feedback from customers to arrive here" and he says it's still a work in progress. I note that he does what all good cooks and hawkers do- listen to customers and adjust. He removed pork from his ingredients despite knowing a keen competitor thrives by adding minced pork balls into the soup. He keeps it to only seafood and by now he has a little following of his own. His impish smile could be one other ingredient that attracts too. His parents are now happy for him.
Darren is very happy in his little kitchen
The magic mojo in his signature Pirate's Ultimate (from $12) soup is the controlled use of miso, both red and white versions. That, coupled with the use of dried seafood, bones and the all-important teepo (roasted sundried sole fish bones), is something you can just imagine drooling over. The hints of the lightly salted miso infused with the teepo and other ingredients in the soup say "now you know why this cannot be compared to that other competitor in the west". It's different. The use of fresh prawns, Spanish mackerel slices, clams, oysters, fish balls stuffed with tobiko, and crayfish sharpened with some tomatoes is a sensation to behold. Skip the rice if you want to eat like a caveman but a mouthful of steamed rice, and you know why we aren't cave dwellers anymore. He has a downscaled version, Pirates Treasures (sans the crayfish from $9) and yet another simpler version, Pirate's Signature (minus crayfish and oysters) at $7. In the Social Enterprise Hawker Centre, he has to offer a cheap, or budget meal in his menu and very earnestly, he freshly fries up oyster omelette with a seafood sauce, and plonks it over rice ($3), something you won't get elsewhere here for that price. Kudos to his generosity and idea. If you seek something to peck at while souping up, go for his fried black beans and miso clams. The flavours are not overly intense as to steal you away from the soup but a nice distraction and the clams are very fresh- no pong nor staleness.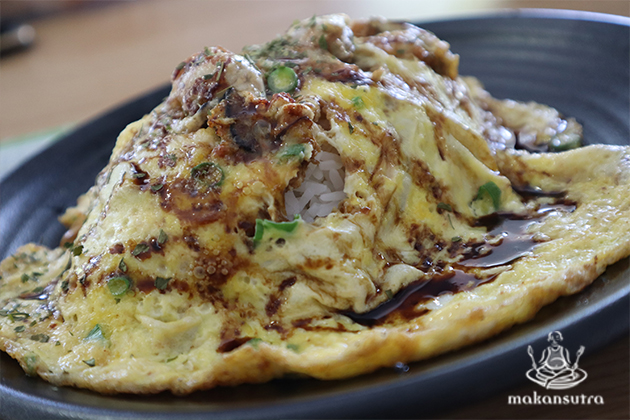 The $3 budget meal- oyster omelette rice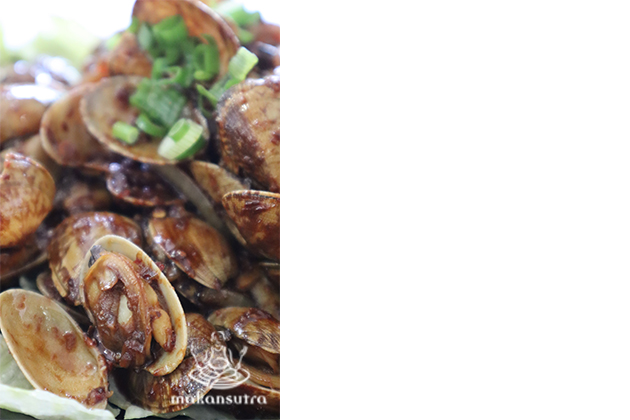 Fried black bean miso clams is s good side dish
Please support these hawkers as they not just here to offer decently priced meals for you and your family. It's good food at reasonable prices and they are the future of our hawker centre culture, what with many older hawkers calling it quits these days.
Seafood Pirates
01-35, Yishun Park Hawker Centre
51, Yishun Ave 11.
11am-9pm daily