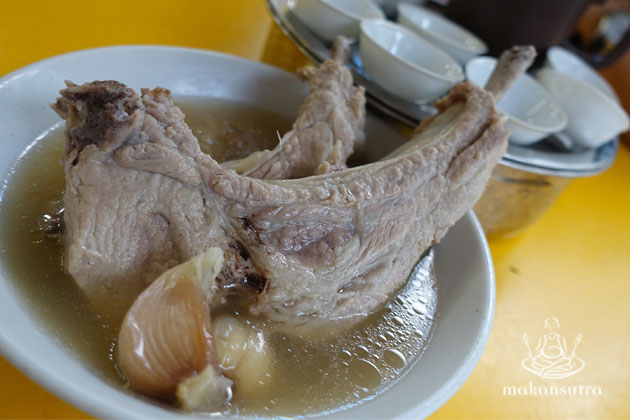 The Gen New Towkays of Old Bak Kut Teh Brands
By KF Seetoh - Monday, Mar 21, 2016
It is very comforting to know that future of this national dish of ours is now in the hands of a new and more gung-ho generation. The usual household names now have family member in the house taking over the business. They include the likes of Founder, Rong Chen, Balestier, Ya Hua even Song Fa and Joo Sia in Jurong.
Meet four of them and here's my take on how the handover was.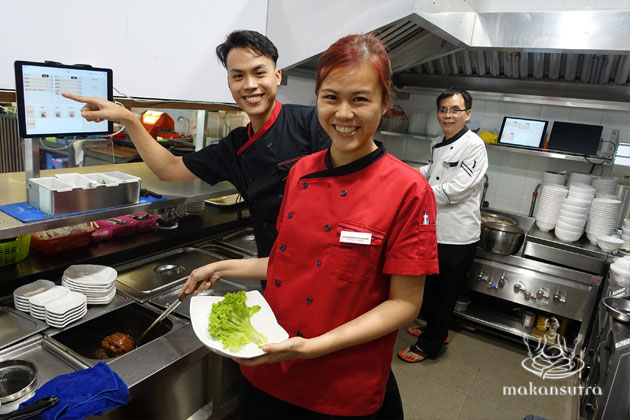 1. Tuan Yuan, Blk 127, #01-01, Kim Tian Road, 8am-30m, closed Mondays. Tel 6684 0123
Both Business Admin graduate Mario and his sister Fiona are the twentysomething kids of Frankie Gwee and his wife, who are the folks behind the uber popular Ya Hua Bak Kut Teh at Keppel and at Havelock Road. They came up with a new brand to suit the new place. At their air-con, slick and comfy new spot at Kim Tian Road, everything, except the food quality underwent a rethink. Crockery, cutler and presentation is new, service style is livelier- they all greet "welcome" and "thank you " in unison to their customers. Mario, 26, echoed his sister's views on why they took over the business "Bak Kut Teh brought us up, it is our lives, and we owe it to our customers to continue our parent's legacy. " Their broth comes with three levels of pepperiness- normal, spicier and oh-my-gosh! They now have a mobile app where you can order before you arrive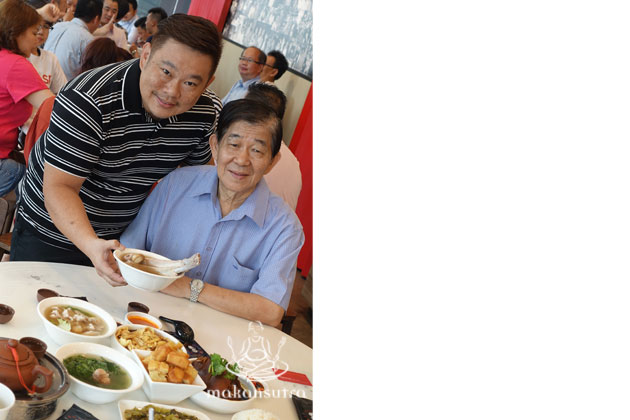 2. Founder Bak Kut Teh.. 500 Jalan Sultan, #01-09 Hotel Boss. Tel 68162582
Nigel Chua had been tinkling in his father's (Mr Chau Chwee Whatt) bak kut teh icon in Balestier Road since he was a kid. He gradually took over from 10 years ago and today, he's set up a spanking and cheerful new outlet at Jalan Sultan. "I know no other business and helming this now, is very natural for me.", says this Gen X'er. When asked he said comfortably "yes, I think I have inherited 100% of my dad's skills" to which his sifu father corrected "80%", with a wise smile. They are among the first to offer the "long ku" or prime ribs version and it remain the number one item in their menu. Their broth, is still very peppery and this leaf hasn't fallen far from his daddy's tree.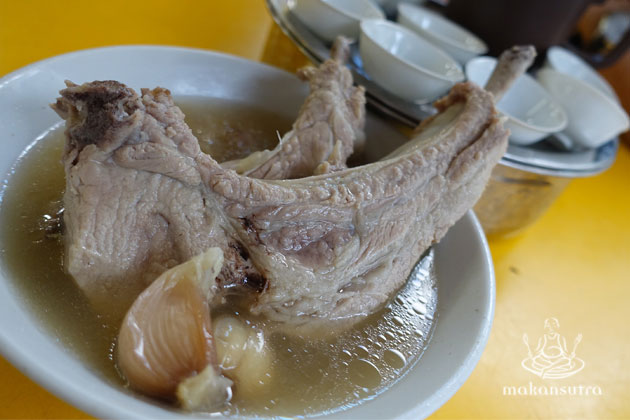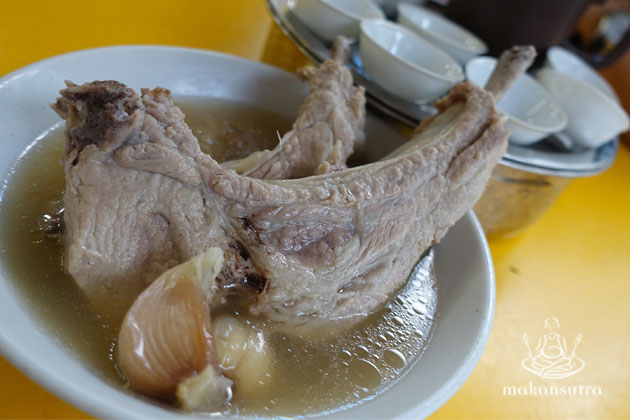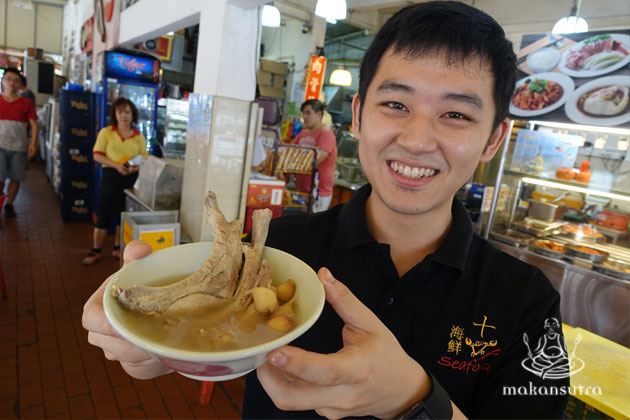 3. Balestier Bak Kut Teh, 365 Balestier Road, 24 hours daily.
Jonathan Yap, at the ripe young age of 28, knew he wanted and needed to take over the family business when his father passed on about three years ago. He too, grew up pottering around the kopitiam as a kid helper back in the day. Their version felt the most potent, a bold smash of pepperiness balanced by porkiness calmed with some barely noticeable herbs "to mask the porkiness" he says. His mum Mdm Wendy Tia, still helps out and their loong ku version, two huge pieces at $9, is among the cheapest of the lot here. The rents and manpower problems here are what bugs him "if this persists I may have to rethink it all in five years time" adding "rent 50 years back was $50, today it is touching $20,000".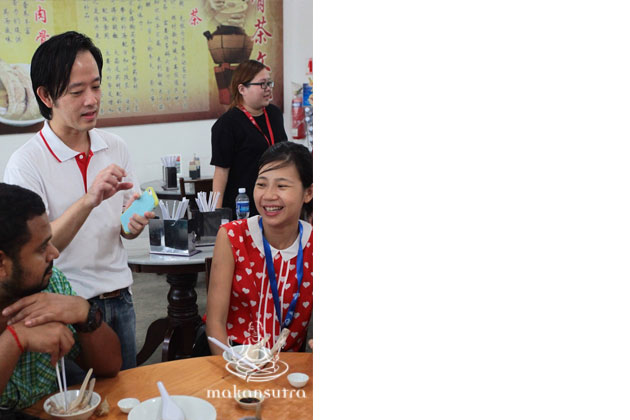 4. Rong Chen Bak Kut Teh, Blk 26, Sin Ming Lane, #01-114 Midview City, 7am-9pm, daily
When former asset manager Lionel Lim finally decided to take over his parent's popular but, hot and muggy kopitiam stall business , he had one condition in mind- that they open up another restaurant outlet with cooler atmosphere. This high ceiling restaurant now offers not just the same robust and meaty bak kut teh (as his mother helps out here) but also a host of other family cze cha items like steamed fish and chicken dishes. Their bak kut teh has a very good balance of garlicky meatiness, umami and pepperiness, they are all there, but nothing screams at you.