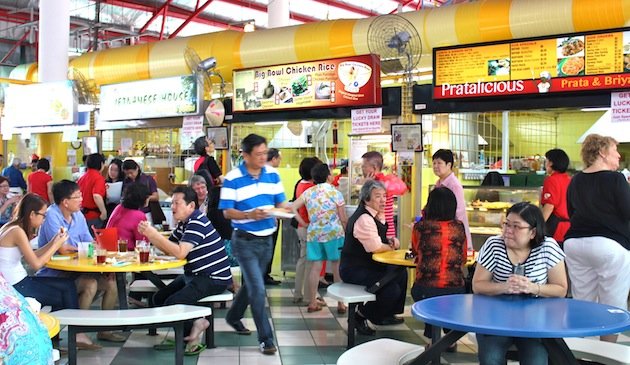 The Kampong Spirit at Simpang Bedok
By Tris Marlis - Monday, Feb 25, 2013
"I wanted good hearted people, with crazy ideas, who have business experience, and who are willing to make these talents available in this market disciplinary. I am so glad to see it established here." Those were words of excitement from Environment and Water Resources Minister, Vivian Balakrishnan, during the opening event of Kampung at Simpang Bedok. It is a hawker centre run by a group of 12 friends (who formed a social enterprise, Best of Asia) from different backgrounds bent on bringing back the kampung spirit in a hawker centre. It is among the first few (other being Dignity Kitchen) hawker center run by a private social enterprise group.

They have a flexible operation model: they handle potential hawkers on a case by case basis and offer help in different forms. The group aims to provide opportunities for the disadvantaged, including people with physical and financial disability, immigrants and elderly. They lend a hand by giving these hawkers mentorship, space and financial help.

Hawkers are given an option to either pay a discounted rent, or work as an employee whereby they are given a salary to run a hawker stall. One of them is Salamah's Mdm Hassan, who is mute and hence had hard a time looking for a job previously. She took up the latter option, and is now selling what she cooks best, from mee goreng to tapioca kueh. Only one third of the hawkers there pay the full rent that ranges from $1,500 to $4,000 per month.

The group also offers space for musicians and artists to showcase their talent during a weekly flea market and live music performance.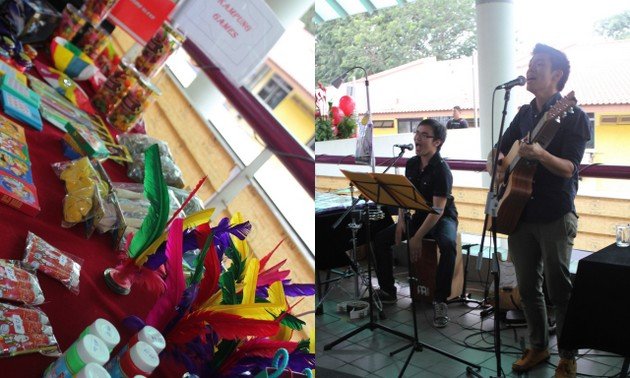 Minister Vivian was also quick to qualify on the challenges in his speech, "As you will discover, if you haven't already… NEA has been doing it for many years, they will share with you. It's very… very difficult," he says at the launch.

Admittedly, there are financial, manpower and maintenance challenges to overcome, says operation head and partner Lionel Lye, adding "we are privately funded, and so far our profits are modest." Lionel is currently the only full time manager and has difficulty finding able assistants, a problem he attributes to the labour crunch in Singapore.

They get by thus far with the help from volunteers and friends, but in the long run, Mr Lye says the group has to hire more staffs to assist hawkers. Mr Lye also gets friends who are chefs to mentor and train less experienced hawkers.

For now, the group is trying to market Kampung at Simpang Bedok more actively, and attract patrons with familiar names like Gina's Vadai, Heaven's Curry, Big Bowl Chicken Rice and Sandwich Garden.

Kampung @ Simpang Bedok, 348 Bedok Road, Singapore, Tel: 63536990.