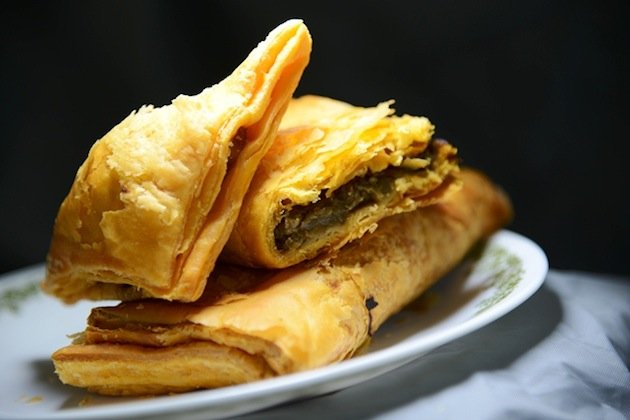 The Kari Pap Princess
By KF Seetoh - Tuesday, May 28, 2013
Of every 10 cents he made, five would go back to operations, two for food and expenses, and three back to his extended family back home in Bangladesh – and that, was the simple and humble business philosophy of the late Mr Shaik Jan Bux, founder of the 71 year old Indian Muslim Bakery in Joo Chiat area.

Back in the day, he created the kari pap, and a uniquely Singaporean version at that. It is essentially a British style meat pie or puff with a local, budget twist. That philosophy and focus help saw the family business through a war and colonialism in Singapore. Today, they can lay claim to being a proud and endearing culinary icon of this land.

"We were the first Indian bakery then and bread was our main item. The British customers taught my granddad to make meat puffs and pies, and he tweaked it as there weren't many ingredients easily available then," said Ms Hazreen Mahmood Hussain, 36, the third generation princess to the family business throne.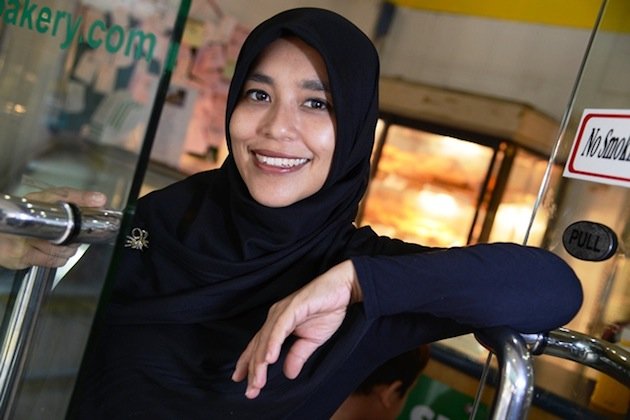 The kari paps are very flaky and extremely crispy and crusty. The edges are such a joy to munch into and when you gnaw your way into the middle, the kari paps offer a variety of soft curried potatoes, chicken, mutton and beef with onions stuffing. Such a pleasure.

These little bites were particularly popular back in the heydays of the "sarabat stall" (drinks stall) era, long before the coffee and kaya chains came about. The most famous of these sarabat stalls, a row of street side Indian Muslim hawkers offering anything that went with teh tarik ("pulled" tea) or kopi susu (milk coffee), was along Waterloo Street opposite the old St Joseph's Institution football field.

On a warm afternoon, you pull up a chair, settle and cool down under the tree, order a cup of teh tarik halia (ginger tea) and tear into a triangular kari pap. It's crispy and crusty all around the edges, and moist, spicy and soft inside. It's not as oily as the regular curry puff as these things are baked, unlike their Muslim cousin, the epok-epok, which is deep-fried. Thirty minutes later, you are refueled and recharged, ready for the rest of the day. It's better than a siesta.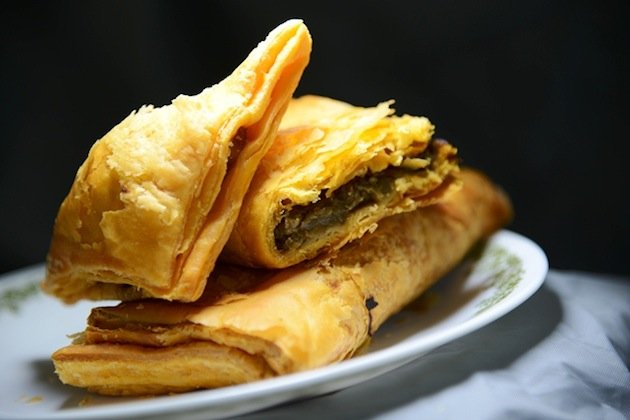 Their only stall and bakery at Onan Road is but a tiny retail outlet sitting next to a huge spick and span bakery. The flow and queue of customers, from individuals buying for friends, families or parties, to retailers buying in bulk, seems almost relentless and a constant trickle at worst.

One reason they agreed to participate at the World Street Food Congress Jamboree is Ms Hazreen's vision of expansion. They are looking at taking this to the world stage with the best and the latest production technology ideas and business partnerships this street food loving planet can offer.

Catch them making a specially sized and freshly baked version, on site, at the World Street Food Jamboree , from 31st May (from 5pm), to 9th June at the F1 Paddock, next to the Singapore Flyer.

Indian Muslim Bakery & Confectionary Pte Ltd
124 Onan Road, 7am-730pm, close on Sundays.
Tel: 63456271