The last old Fuzhou kopitiam?
By KF Seetoh - Wednesday, Dec 14, 2011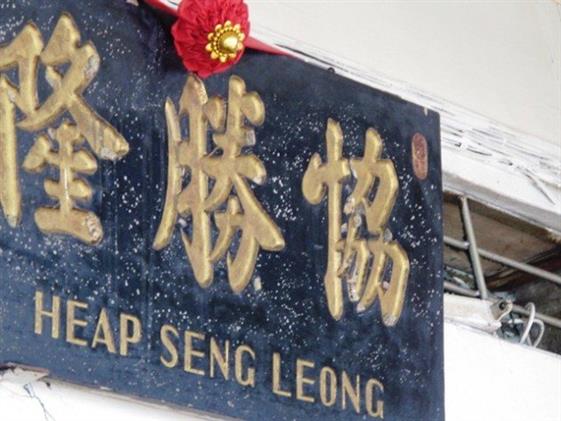 I drop by ever so often for a cuppa without a thought as my office is within earshot. I don't notice the name nor how much exactly they charge for a coffee (give a dollar and I still get change). I guess it's an old ingrained childhood habit that has formed in me in the 70s and 80s, when such old kopitiams were rife and alive in Singapore. You drop by there for lunch or kill a couple of hours over coffee and conversation with friends. Such kopitiams have a buzzy and chatty atmosphere about it. You see the ubiquitous kopitiam boy or Ah Chek (uncle) darting around, shouting orders in Hainan dialect, in his pyjama pants and cool white translucent "hawker flying wheel brand" tee shirt while everyone around is lost in their own world of talk and thoughts.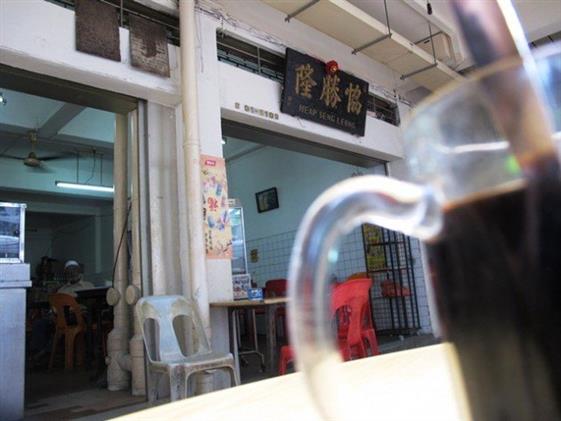 You may find old orange "coinafone" public telephones in antique shops, but here, it's still in use like some timeless communication tool. It sits on an "L" shape wooden counter beside a row of cookies and biscuits in glass jars. The American Italian delis have their jars of biscottis and breads, these folks have their milk cakes, soda biscuits and peanut crumbles.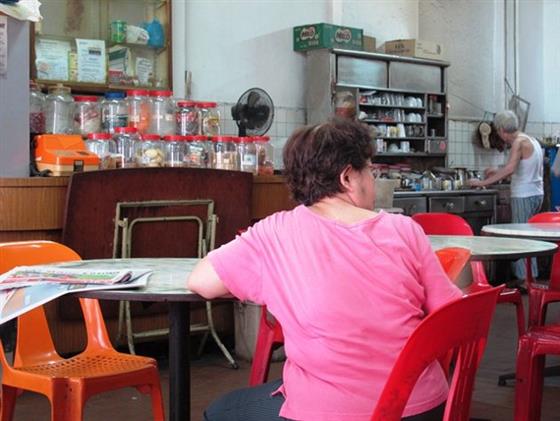 Then it occurred to me that I was sitting on a chair parked up against the wall of an old kopitiam that may be one of the few last ones here(safe for popular ones like Chin Mee Chin in Katong). I looked around and notice the kopi Uncle sit-sleeping on his chair after serving me his 80cents cuppa local brew. The place is almost unkempt and I suspect they clear the untidily stacked cardboard supply boxes only at day's end. The floor has faded red matt tiles and the walls looked like it needs a scrub or coat of new paint. The regulars turn up just to drink coffee, have a kaya toast or eat their packed lunch (as there are no food stalls nor hot food offered, safe for a new hawker selling vadeh snacks) with a hot cuppa kopi or teh-o. Some just stare into blank space as the coffee cools while another old uncle beside , is checking out 4-D results in the local Chinese tabloids. When they talk, it's always about hard core, true blue local issues, "Do you know how much the taxi driver make just by taking people to the casino? $5,000 a month ah, tipbanyak (plenty)! And now they increase price again, how can, hung chengpai(depressed market situation) still want to increase. Siow ah! (crazy)", all spoken in broken Hokkien and Malay bahasa.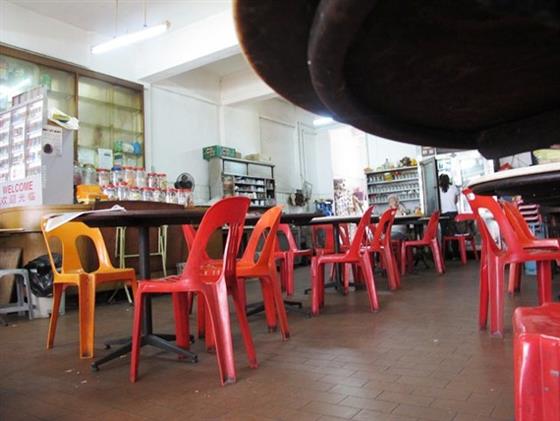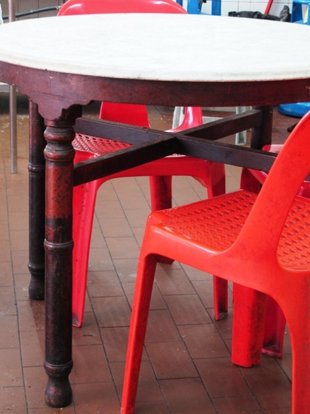 I can tell that this coffeeshop has seen better days. Some of the once glorious marble tables have been traded for wooden formica top ones and the remaining few marble tops have seasoned steel legs instead of the old ornate wooden "spider" legs. I can only spot a couple of them in it's old original condition. Even the koiptiamschairs have all gone and replaced by standard multi coloured plastic-ky ones. The coffee is old style Foochow version- milky and balanced with the their own-concocted coffee bean combination and they sell comforting slices of steamed and toasted roti kaya. Owner Mr Shi Pong Hsu, 75, and his 50 year old son Ting Chow has been running this gig for about 30 years. The older Shi's father started the business in the 50s at Victoria Street. On his affordable pricing policy, Ting Chow says " they will all go to other coffeeshops if I raise the price", as if they have many choices, we wonder, other than at self-service hawker centre stalls which aren't cheaper too. He "gets by" with business but firmly reminds us that his two young school going kids are not going to take over.Pity. If they can be given opportunities to spruce up the family business and take over one day, then it'll be one more star in our list of heritage makan brands which we can be proud of.
Heap Seng Leong Kopitiam
Blk 10, North Bridge Road, #01-5109
4am-8pm daily