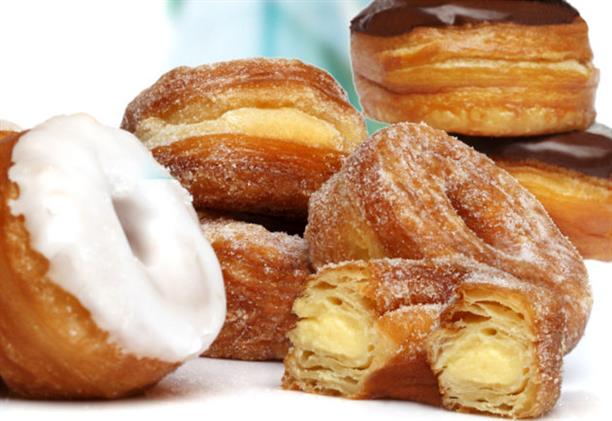 The Latest Viral Dessert
By Tris Marlis - Sunday, Jun 30, 2013
When you have 200 fans waiting in front of your bakery (some started to queue as early as 3:30am) and you're sold out within an hour, you know it's going to make the news headline. It is all taking place at Dominique Ansel Bakery in New York City and people are going nuts over his signature Cronuts – a hybrid between donut and croissant.

The cronut, launched earlier last month, is a creation of chef Dominique Ansel, a French pastry chef who had worked at French gourmet chain Fauchon and Daniel Boulud's Daniel restaurant. The dessert item has since become an overnight sensation in New York. To meet the demand, the bakery had a limit of two cronuts for each customer as the small kitchen enables them to prepare only 300 cronuts daily.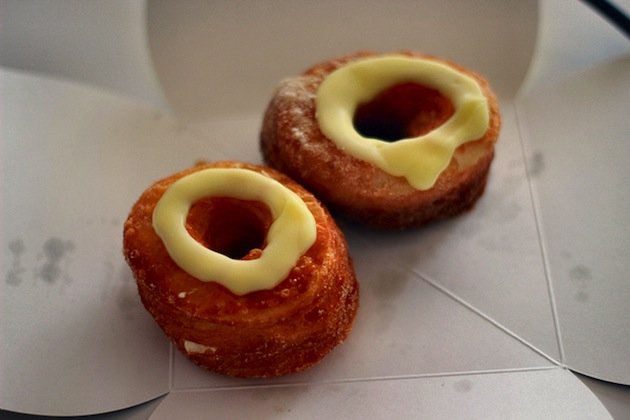 After donut, cupcake, macaroon and croissant craze, will 'cronut' be the new hit in Singapore?

Yep, someone's giving it a go in "trendy food" Singapore.
A few bakeries have picked the up recipe and will be offering the flaky pastry soon. Da Paolo Gastronomia is the earliest to do so, calling their version – the 'Crodo.' The Crodo comes in two flavours: cream and chocolate ($4.90 each). The flaky layers of cream crodo are filled with custard cream and dusted with sugar. It has the lightness of a croissant and also the doughy-ness of a donut. A local newspaper also reported today that Patisserie G at Milenia Walk and Sugar Loaf Café at Temasek Polytechnic's Culinary Academy will start selling their versions soon.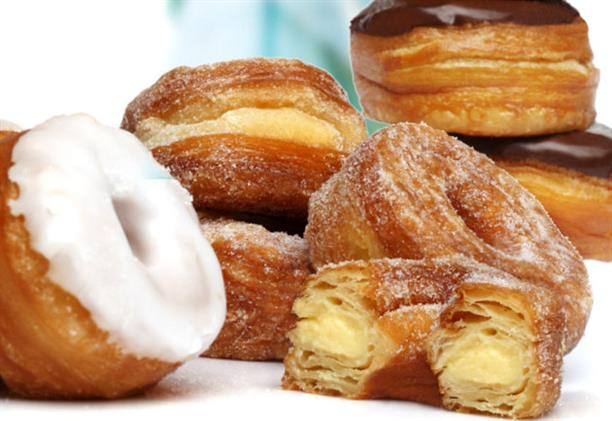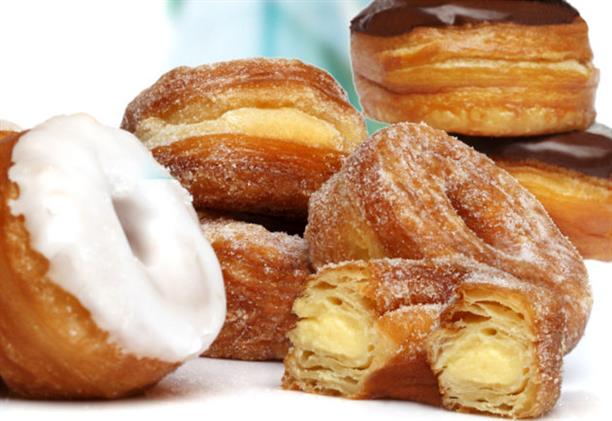 Will Singaporeans love it? Will they go the route of Roti Boy, Bubble Tea, floss bread, apple custard strudel craze..They probably will, initially at least, because of this trend for trends.. as with New York. Even though it tasted like many pastries we have had before – croissant-like donut that taste slightly like Chewy Junior's. Will it last? Time will tell..well maybe it won't. We are not used to donuts and coffee for breakfast after all. Unless they do like Ansel, only sell limited quantity and offer different flavours with limited time – because we love limited edition.
Curry donuts anyone..oh wait, there's the curry puff already.