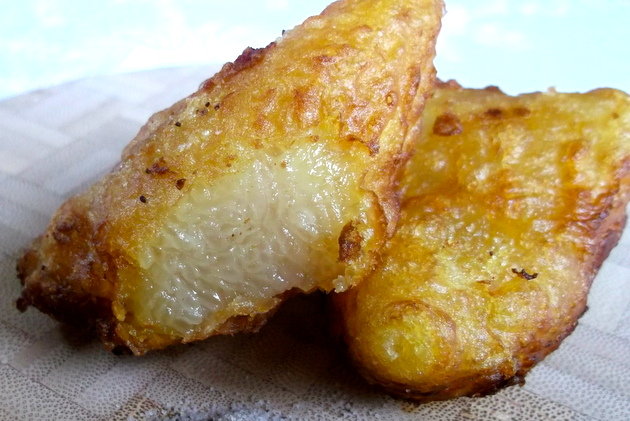 The Long Gone Hakka Snack
By Gastronaut - Monday, Sep 02, 2013
There was once a tiny stall at the end of Sago Street, next to Keong Saik Street. The hawker was a petite old lady, and she was selling deep-fried dumplings in a wooden tray, roughly the size of a school desktop, perched on a crate. She would dip the rice dumplings into a pot of batter and fry them in a wok of oil over a charcoal stove. It was a humble and comforting snack.
But that was in the past.
This type of fried dumpling has virtually disappeared as far as we know – even from China. It is a traditional Hakka snack called "za" dumpling (砸粽). In the Hakka dialect, "za" sounds like "fried" (炸), so over time it became "zha" (fried) dumpling (炸粽).
The version that existed in mainland China was a dumpling fried until crispy and then eaten with sugar, salt, ginger or garlic dip. However, the Sago Street dumplings were dipped in batter and fried, and then eaten with five-spice salt.
Fried Hakka Dumpling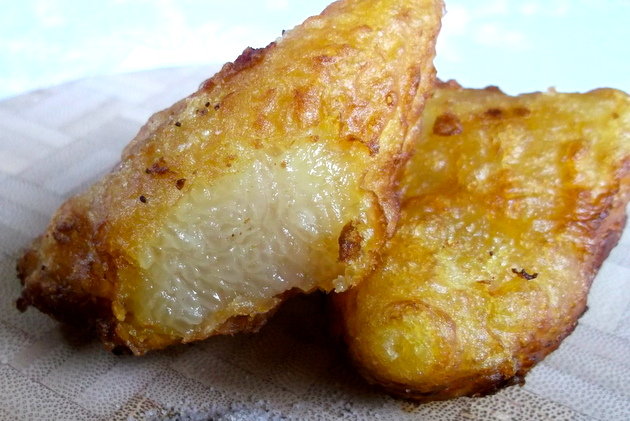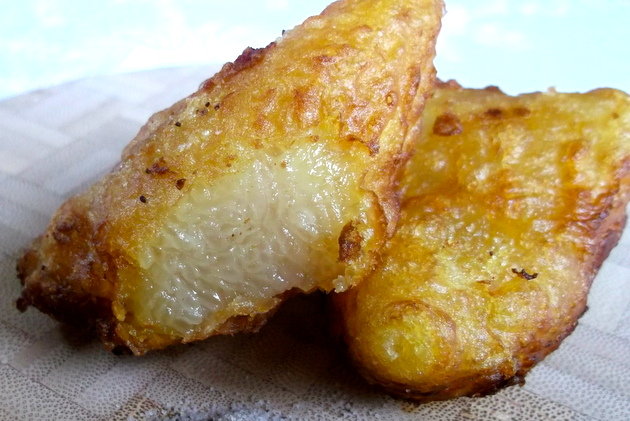 Ingredients:
1kg Glutinous rice (soaked in water overnight and drained)
3lit Water
2 tbsp Alkaline water
4 cups plus
2 tbsp Oil
1 tbsp 5-spice Salt
Batter:
4 tbsp Self-raising flour
4 tbsp Rice flour
1 tbsp Corn flour
A pinch Salt
½ cup Water
Methods:
1. Add alkaline water and oil to the rice and marinate for 30 minutes.
2. Grease a baking pan and pour the rice into it.
3. Steam for 2 hours.
4. While it's hot, place a heavy weight on the rice and let it be compressed for 2 hours.
5. Cut the dumpling into pieces.
6. Prepare the frying batter by mixing all the ingredients and letting it rest for 10 minutes.
7. Heat oil in a wok.
8. Dip the dumpling into the batter then fry it until it turns golden brown.
9. Remove and drain the oil.
10. Dip in 5-spice salt and enjoy…