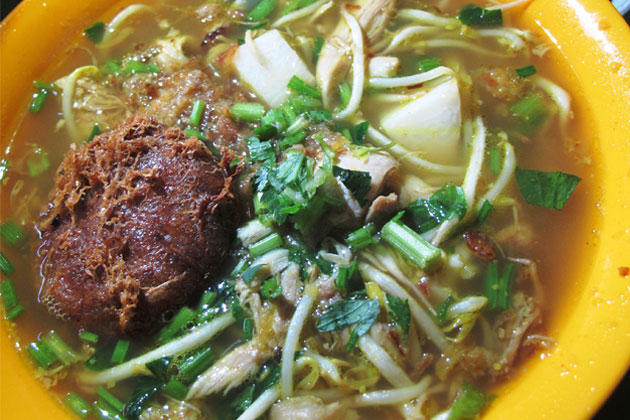 The Lost Street Food Heroes
By KF Seetoh - Monday, Dec 02, 2013
These last two years witnessed the passing of some masters and legends of our hawker food scene. While death is an order of nature, what isn't is the potential death of our makan heritage, one of the most well-loved culture of this land. Continuity of this food culture is not an institution here. There isn't a clear path and space for all players, both new and old, to grow and evolve.
Two years ago, we witnessed the passing of Ah Tiam, the indefatigable owner of Geylang Claypot Rice. He caved in to cancer. His family (wife and a daughter) was in no position to take over where he left off as Ah Tiam was a hands-on boss who lord over and commanded the respect of his staff. Fortunately, a pair of family friends and regulars bought over the business and carried on lock, stock and barrel with the team. The boss of Ming Kee Satay Beehoon, Mr Ng Siaw Meng (a Makansutra Hawker Legend award winner) expired last year and there was no second generation or system to continue that legacy. An interested party inquired if he would like to sell the recipe, but he was turned off eventually, not by the price, but by the complex methodology and the long hours needed to secure a successful continuity of the business.
Another that faded away without succession plans was Mr Low Yew Seng, of Hai Sing Ah Baling. Cancer visited last year and he expired not long after contracting it. Now, there are hardly any or very few who hand-make this old school Teochew dessert. Fortunately for at least two other big street food names, whose old founder or main cook had passed on recently, a family succession plan was already set in motion. The patriarch of Joo Heng cze cha at Joo Chiat, Mr Soon Ah Chai, had long recruited the help of his family to operate and run the restaurant. He passed away in September, as did Mr Tay Yong Heng, the owner of Heng Kee curry noodles at Hong Lim Food Centre. His son Khang Huat filled in smoothly into his dad's shoes as he had been helping and manning the stall for over two decades now.
Left their jobs, continued the Legacy.
He gets to the stall by 4am each day, and an hour later, the rempah is set and brewed with fresh chickens and offal. Three hours later, he has to check the flavour and refine it with seasoning. Then, he goes to work by 9am. "I have no choice, my parents can't do this anymore and their health is not good at all" says Sumadi Sapari, 45. His mother, Ibu Hendon Asmonie is at her last stage of lung cancer. She and her husband Pak Sapari Temon runs the uber famous Selamat Datang soto ayam stall at Adam Road Food Centre. Pak Sapari is undergoing treatment for initial stages of cancer too, this over and above the three heart attacks he had survived before.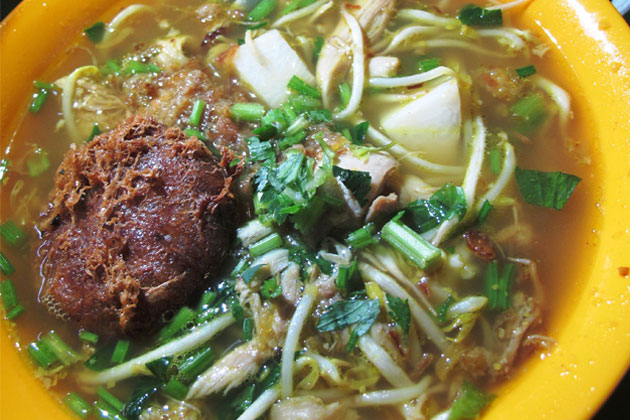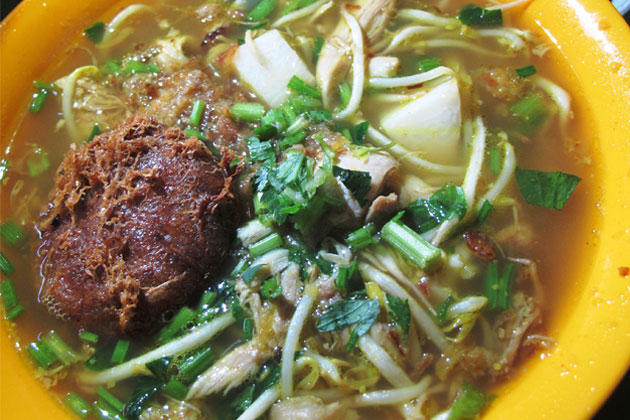 This is not an uncommon tale. Many of the older generation who once sold food, literally and desperately, by the road, is now at advance retirement age. Another generation of hawkers who first entered the trade in the 80s, when the government last build a hawker centre, is also into their early twilight years. The conundrum: we celebrate, even won accolades and awards for our street food culture (The World Street Food Council voted Singapore as the Best Street Food City this year), but the continuity and future of this dynamic and well-loved makan heritage, is at best, fragile.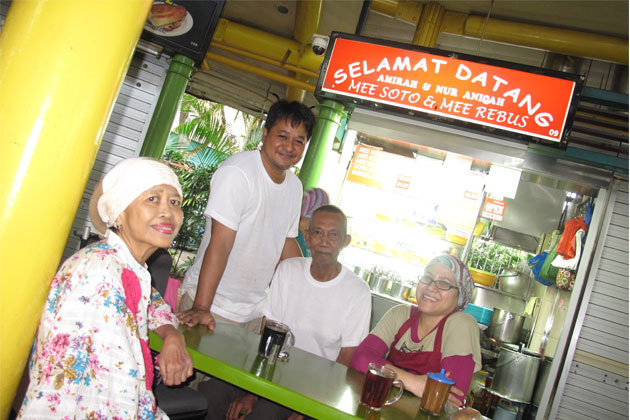 Makansutra Hawker Legend awardee Mr Ng Chang Siang, 67, the master hawker behind the Hill Street char kway teow, fell two floors at his house earlier this year while cleaning a roof gutter. It's a miracle he survived but he suffered a brain and nerve disorder as a result. He can't stand nor walk for long, his hands now have limited mobility and his slurs when he talks. Fortunately his son Yeow Kiat, 32, jumped in where his father left off a few months back. "My father had shown and taught me many times before so I know the tricks", Yeow Kiat further admits "but he doesn't really know how to teach, he just shows how, he is no teacher. I have to learn by observing." So after the initial month of "groping", he has finally obtained the nods of this father's old regulars, who initially dissed his char kway teow. "The main complaint was that it was not smooth, too dry and not robust enough" he says. Now, all the old regulars are back and Yeow Kiat adds "the best satisfaction is knowing my father's old customers are pleased with it. It's priceless."
Yeow Kiat, a former driving instructor, continued the legacy because "it's an honourable family heritage job and the commercial rewards are good, although it's hard physical work." So did Sumadi, he will quit his day job by year's end and handle the two outlets run by him and his auntie. His wife Ms Rokiahti has already quit her cushy manager job at an international humanitarian organisation a few months back to man the stall. Both knows that this family name and culinary heritage should continue and they are also seeking new opportunities and possibilities in the area of expansion, looking ahead.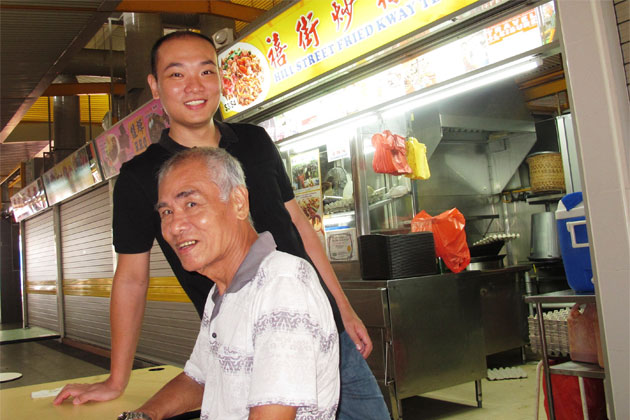 We are looking at both exciting yet fragile times ahead for Singapore's food culture.
Hill Street Fried Kway Teow, Blk 16, Bedok South Rd, #01-187, Bedok South Rd Market & Food Centre, 10.30am-5.30pm, closed Mondays.
Selamat Datang Soto Ayam, 2 Adam Rd, Stall 9, Adam Rd Food Centre, 8am-10pm, closed Wednesdays.