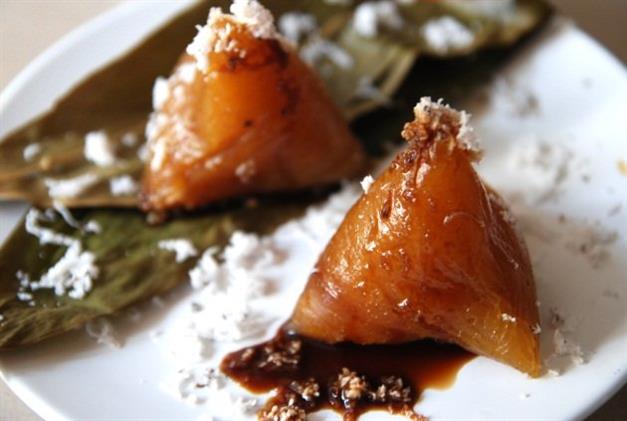 The Many Ways To Devour A Bak Chang
By Sheere Ng - Thursday, Jun 21, 2012
Now that it's the dumpling season, there will be a multitude of places selling bak chang and – like the mooncake season – there will be so many different ingredients being offered that you'll need more than the length of time of the dumpling festival to try them all.
Some examples – The Mandarin Oriental's Cherry Garden restaurant has one with dried lychees and pork belly flavoured with lychee liqueur, while Crystal Jade even has a healthy version made with brown rice. Places like the Min Jiang at Goodwood Park Hotel has even stuffed durian into their versions.
However, what has never changed is the basic shape of the bak chang – pyramid shaped and wrapped in bamboo leaves and the way you eat it – unwrap and bite into it.
Since we're already experimenting with different ingredients, why not different ways of eating it?
We asked various people for some creative ways to devour the dumpling and we were pleasantly surprised at some of the interesting answers we got.
We first asked Chef Huang Ching Biao of Jin Shan at Marina Bay Sands and he suggested pan frying all sides of a savoury bak chang until it is a little crispy and golden brown.
"When you serve it, sprinkle some crushed peanuts," he says. Soft, crispy and crunchy all in one bite, plus the smoky flavour coming in from the browned rice, it's a great addition to the meaty and rich flavour of meaty chang.
We at Makansutra decided to put our thinking caps on and we came up with one inspired from the Indian rice pudding dessert, Kheer.
Here full cream milk and condensed milk (with a ratio of 4 to 1) is boiled, mashed kee chang is added along with sugar and cinnamon stick. Keep stirring until the milk thickens. To top it off, add raisins and almond flakes, cook for a few more minutes and the turn off fire. It makes for a comforting but rich dessert to tuck into.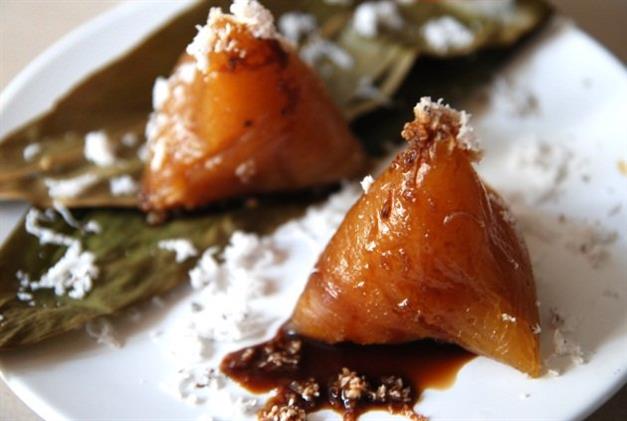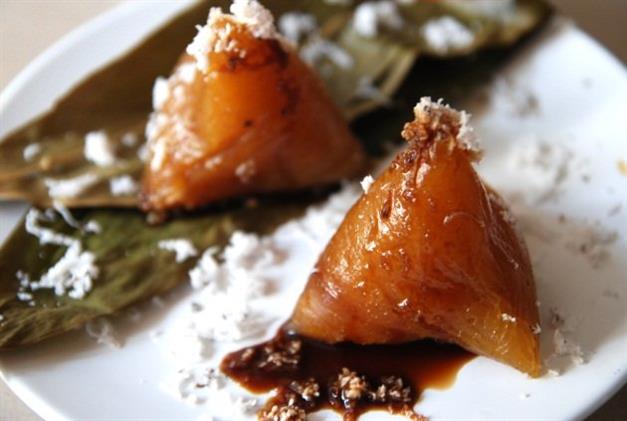 But why go complicated when you can go simple? Makansutra former, ET suggested sprinkling grated coconut and drizzling gula melaka over kee chang. How much depends on how rich or how sweet you'd like it. It is akin to eating an alternative version of a kueh lopez.
Local cookbook writer Sylvia Tan had a different way of making the bak chang itself. On her Facebook wall, she suggested that instead of a dumpling, why not a cake?
Two layers of glutinous rice sandwiching a layer of pork, melon strips and coriander spice, in a baking pan, then steamed and then cut into serving wedges.
"Neater and less stressful. Remember to line with pandan leaves first though," she wrote, presumably for that unmistakable pandan aroma when you eat it.