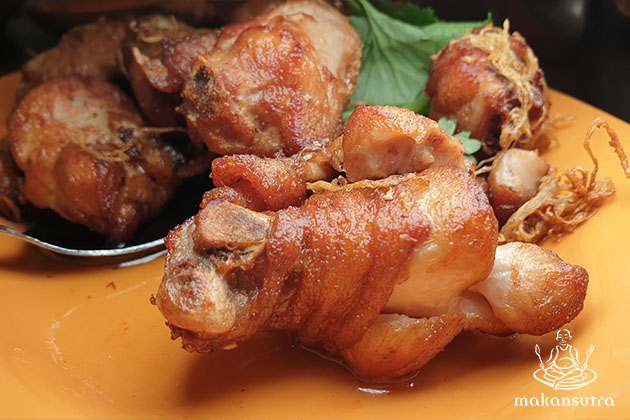 The Marathon Man Food Legacy
By KF Seetoh - Friday, Jul 19, 2019
The "mascot" of this place passed on some 6 years ago at age 77 but his legacy lives on. I remember he once told me that the best cooks he ever hired were the "gamblers, smokers and drinkers". But that was another era. Customers now would come to his restaurant and look out for and just to be served by him. He had a friendly demeanour but offers not much of a smile and they love the fact he runs at least 5km to stay fit each day and every other month, he competes in a marathon around the world. Mr Soon or "call me Ah Chai" is an icon of sorts in this restaurant but he left an unintended problem.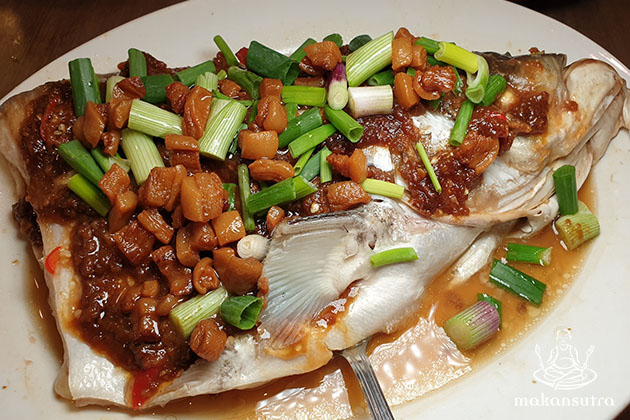 The iconic steamed Fish Head, still as good

His son Mr Soon Kay Lock had been helping in the family kitchen for decades and now helms it. "Customers come, take a look, does not see him, and move on." he shrugs. They used to occupy two units along this stretch for over a decade and the crowds began to thin after his father's passing and had to shutter up one unit because of that odd phenomenon, adding "also, the rent in the other unit was getting extravagant for our comfort." Kay Lock now mans the kitchen with three cooks and pops out occasionally to say hello and take orders from regulars. His wife and a couple of helpers now run the show. The last time I visited was when the senior was alive and buzzing about. I wanted to check out how they have carried on where he left.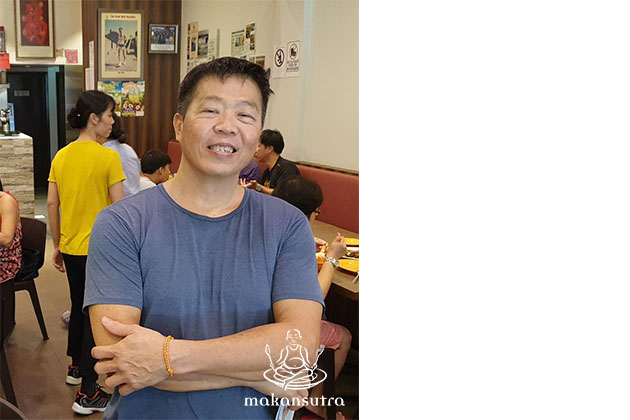 Kay Lock now helms the place

Such restaurants offering this collection of local Cantonese inspired flavours are getting less, far and few between these days. The likes of Sik Bao Sin, Sik Sin and here at Joo Heng still offer very similar items fronted by the iconic steamed carp fish head with bean sauce slathered with crispy lard croutons, alongside familiar favourites like steam meat patty with salted fish, prawn paste chicken, double boiled soups, prawn tofu etc… You won't see much more of such restaurants coming on board these days.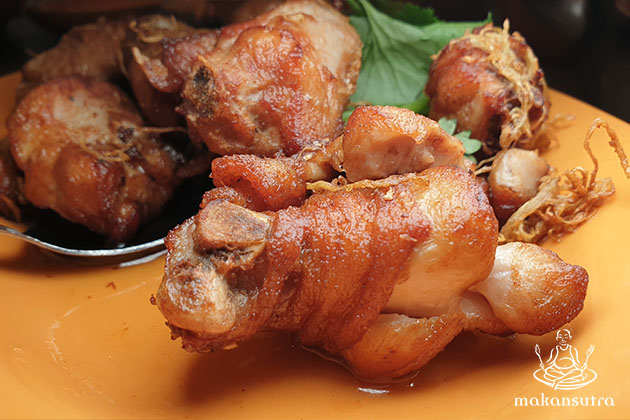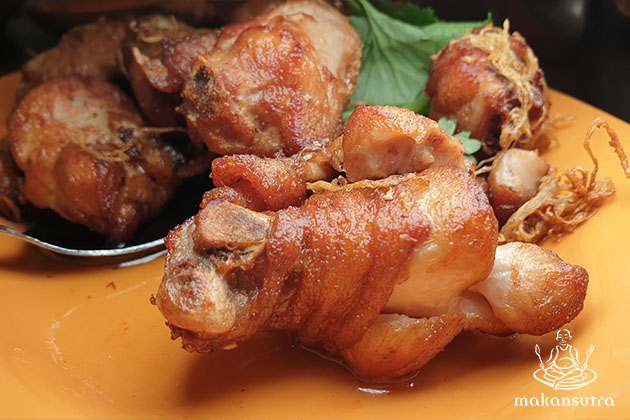 Subtle and juicy, Sesame Ginger Chicken

I had to rediscover as much as I could. The Steamed Fish Head ($22) was as I remembered. Unforgivingly fresh and removed of the "fishiness" and covered in a local miso/plum sauce with lard, spring onions and chilli. I am reminded of the pleasures of a "rice meal". Every item had to be paired with fluffy rice. The Steamed Baby Squid ($15) was another of my favourite. Done just softly right (over steam and it'll turn rubbery) with a chilli, soy, sesame and oyster sauce. A spoon of those soft and fresh little squids over a bed of hot rice, and it all came back. Their signature greens were the Sambal Sweet Potato Leaves ($12). It came gently spicy and I noticed it was saucier than before. All those sauce was magic, again, with the rice (I had warned you). I took on the Sesame Chicken (with ginger) and it was very contained. It came juicy, crispy but the sesame and ginger was very agreeable with a subtle flavour. Of course I had to tear into the Steamed Minced Pork Patty ($12). The meat was old school had chopped but softer than I like and that pieces of soft nam-heong salted fish atop was the deal sealer.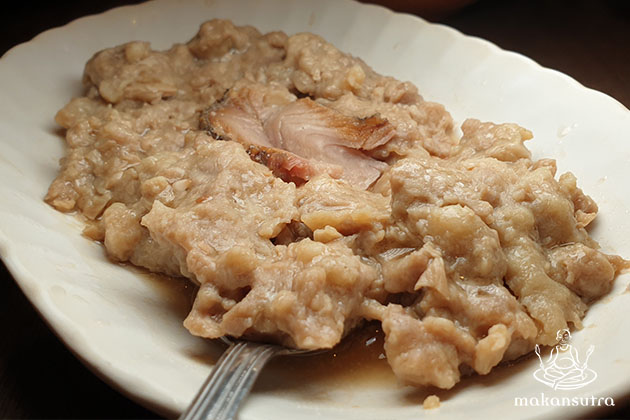 The hand chopped Steamed Pork Patty

Never once was I looking out for Ah Chai to swing by and ask if all's well. The food legacy he left behind did all the work and rest in peace. Welcome back into my life Joo Heng.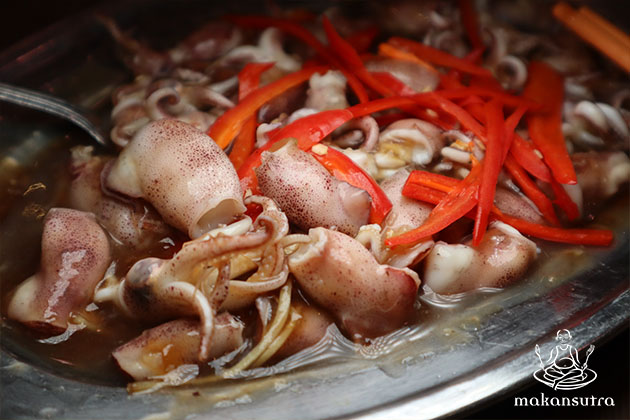 Steamed baby squid, my all time favourite in their menu

Joo Heng Restaurant
360, Joo Chiat Road
11am-2pm/ 5pm-10pm
Closed Mondays, tel. 6345 1503