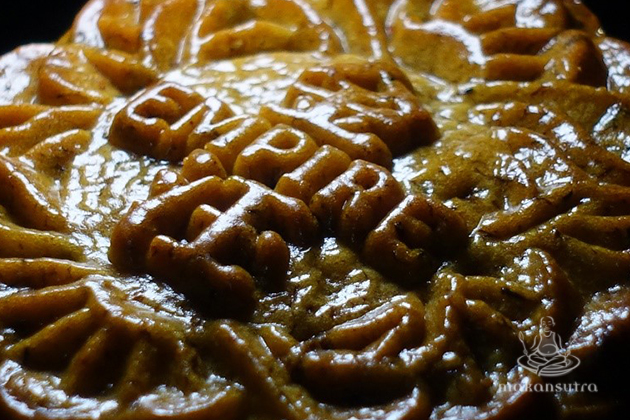 The Most Expensive Mooncakes…
By KF Seetoh - Friday, Sep 08, 2017
The folks that came up with the elitist got-money-also-cannot-buy smoked bak kwa have done it again, but with a friendlier grip on exclusivity. The Empire brand, which only sell their prime bak kwa or BBQ pork jerky (done with a custom made fruit woods smoker) and offered only to members and customers of an integrated resort and a bank, are now setting their sight on moon cakes. This time around, the public can saunter up to their temporary counter at Takashimaya in Orchard Road and buy whatever they want from the menu. And it's not an ordinary menu, and they don't allow tastings, unlike most of the 53 other stalls that happily allow the freebie hunters and testers to swamp their stalls. And their prime box set and set you back by over $300.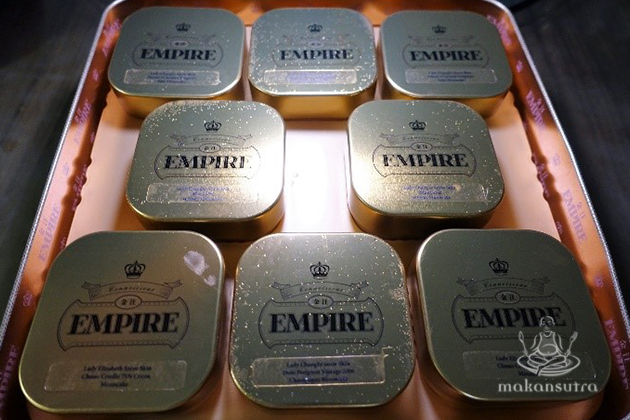 The Empire Mooncakes are elitist in their own way. For starters, the cheapest box set (Imperial Lotus Double Yolk) begin at $78 and the prime Snow Skin Louis XIII Cognac version hits you at $388. You can cock your head in wonderment, then you read the menu and realise what they are made of. Each of the snow skin mooncakes are done with organic flour and they make their paste with lotus seeds from Xiangtan in Hunan, China (known to be the best among the lot).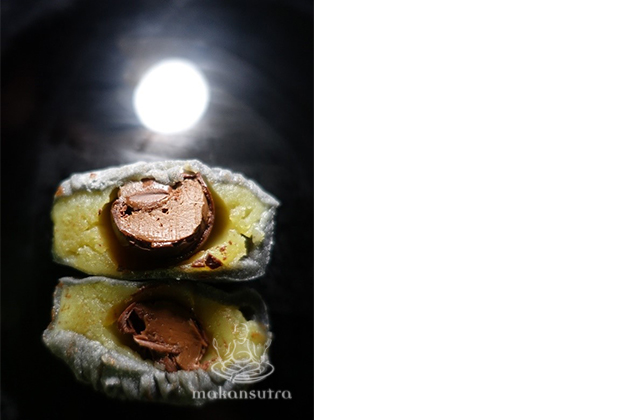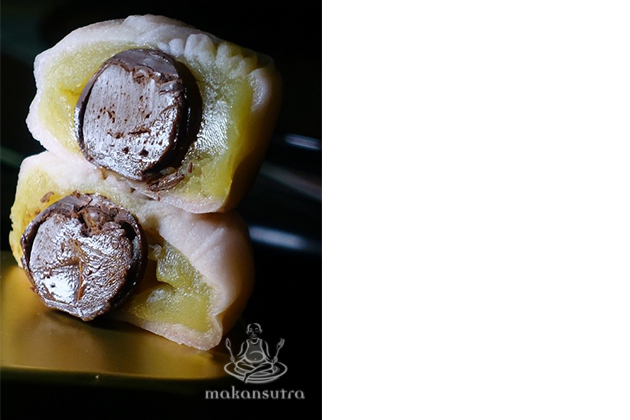 The clincher is the ball of 75% Chuao Criollo Cocoa ball sitting in the heart of it. If you know your chocolates, then you know why this is not commonly available in Singapore. They are very rare and pricey and this version, is from a single source origin in Venezuela, which makes this even more exquisite. The earthy hint of bitterness blends so well with the lightly sweet lotus paste. As if that's not enough to floor you, they soak some of them with fine wines and liquor- like a Blue Label Whiskey, Dassai 23 Junmai Daiginyo Sake, Dom Perignon 2006 Vintage and a 17 Year Hibiki Whiskey (ranging from $98 to $338)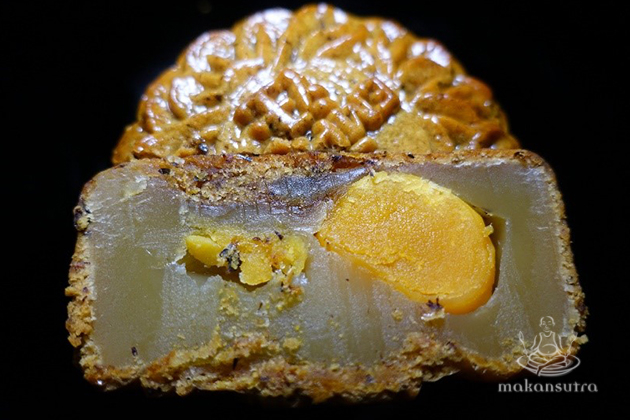 Yes, it all sounds like fluff- until you bite in. Their "traditional" baked versions has little unique twists and turns. When I gnawed down on the Snow Chrysanthemum Double Yolk version ($128), that floral aroma lingered so beautifully in the back of the palate. They use organic flour for the baked skins and it does not come too oily. But I will place my bets on the snow skin versions.
So, here's one ugly side of offering something fine amidst the hungry herds who are there to find freebies. A customer, when told there are no free tastings, responded with a smirk and curt " that is why you get what you get" then she screamed across to the family and hollered "no free tastings here, let's buy elsewhere". Another, after the sales staff patiently explained much about the mooncakes to him, returned a "Talk until the cows come home but no free tasting, waste my time!". They might as well go to a Gordon Ramsey fine dine restaurant and ask for a free sample meal before considering a booking!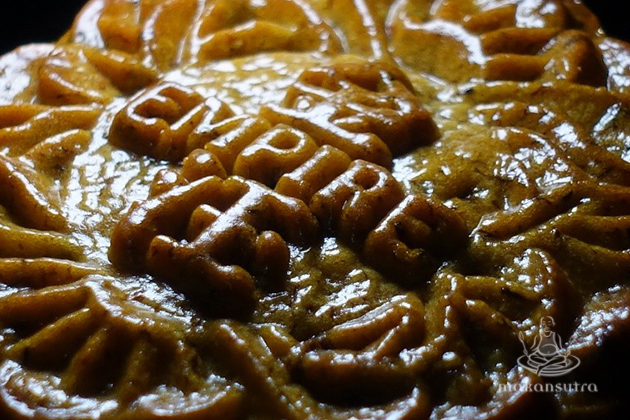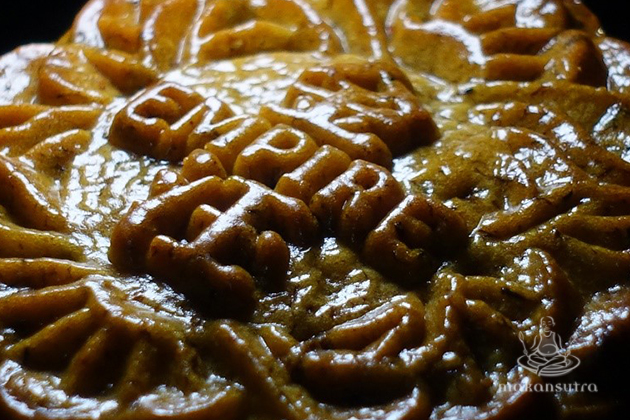 To such customers in our society…well, at least one element here commands respect- the food.
Empire Mooncakes
Mid Autumn Festival (Takashimaya Square Basement 2)
Orchard Road
10am-9.30pm daily, until 4th October.
www.empireartisans.com